The role that women are playing in Devon's fight against coronavirus (COVID-19) is being highlighted today, as part of International Women's Day.
Women across the county are working in a range of roles supporting Devon's vaccination programme at hospitals, GP-led sites, community teams, pharmacies, and care homes.
In Devon, more than 445,000 people have now had their first dose of the life-saving coronavirus vaccine since the first person in the county received their vaccination at Derriford Hospital, Plymouth on 8 December 2020.
Women make up around three-quarters of the NHS workforce and have played an instrumental role in the vaccination programme in Devon – celebrating women achievements and increasing visibility are among the aims of International Women'sDay. Here, some of the women who are making the vaccination programme happen in Devon, share their experiences of the ground-breaking project.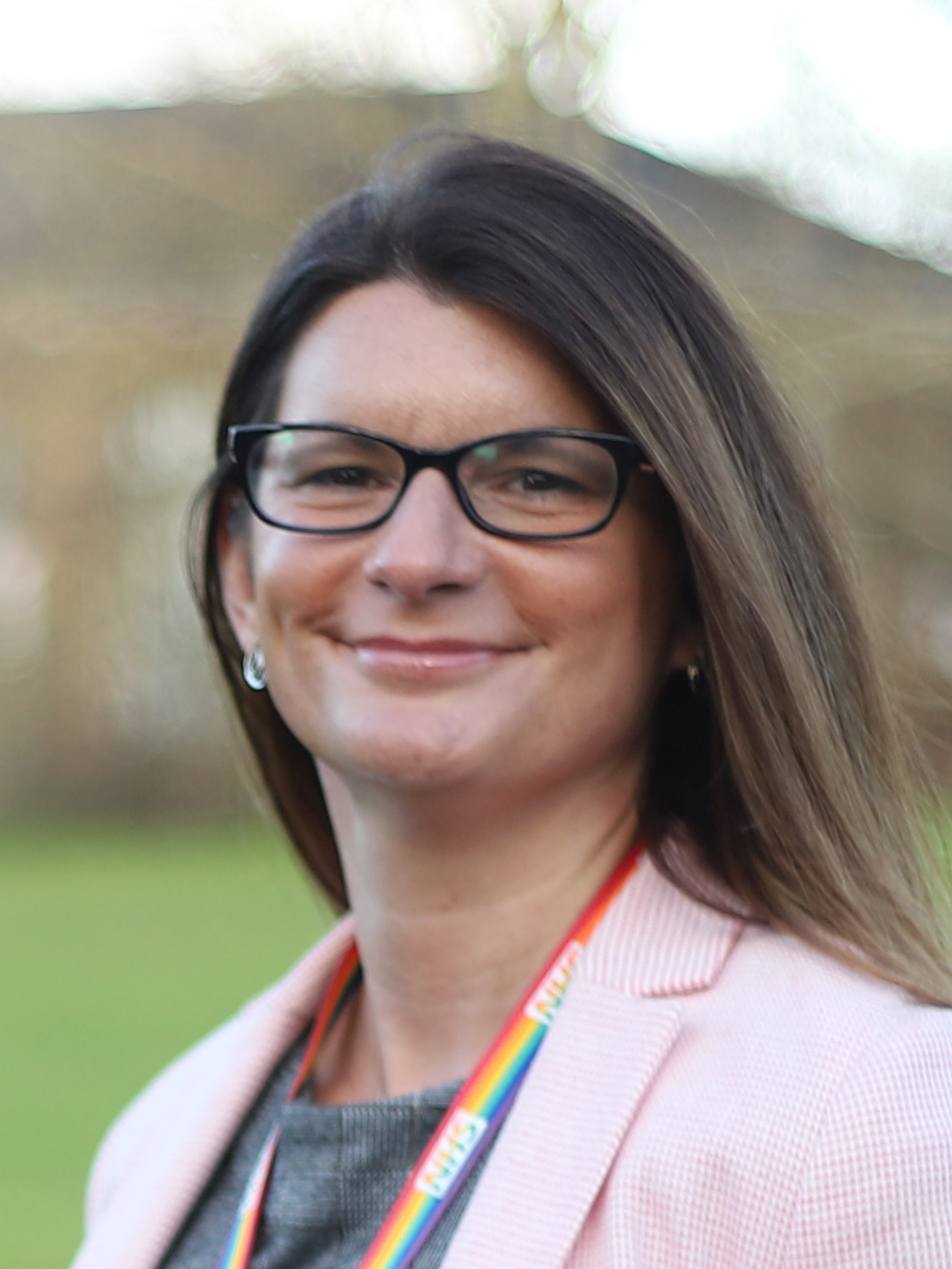 Reflecting on the achievements over the past year, Jo Turl, executive director of commissioning for out of hospital services at NHS Devon Clinical CommissioningGroup, said: "InternationalWomen's Day is a fantastic opportunity to celebrate the magnificent achievements of women across our county during such a difficult time. I am hugely privileged to work alongside women who inspire me and improve the lives of others every day."
Sue Wilkins, associate chief nurse and director of mass vaccination and testing at university Hospitals Plymouth NHS Trust, has been leading the vaccination sites at Derriford Hospital and the large-scale vaccination centre at Plymouth Argyle's home park football stadium.
Sue has brought together colleagues from the hospital, LivewellSouthwest, the voluntary sector and former NHS staff, and feels hugely privileged to be leading such an important project: "The opportunity to work with so many people who are all, without exception, committed to ensuring we deliver a vaccination programme space to the local population is an absolute highlight of my career.
"There is no blueprint for doing this, and I am absolutely committed to doing everything we can to get the vaccination to our local population as quickly as it is available to us."
Shona Cornish, community modern matron and Queen's Nurse at Livewell Southwest, has been leading the work of the hospital hub, giving vaccinations herself and working with GPs to get the vaccine to care homes.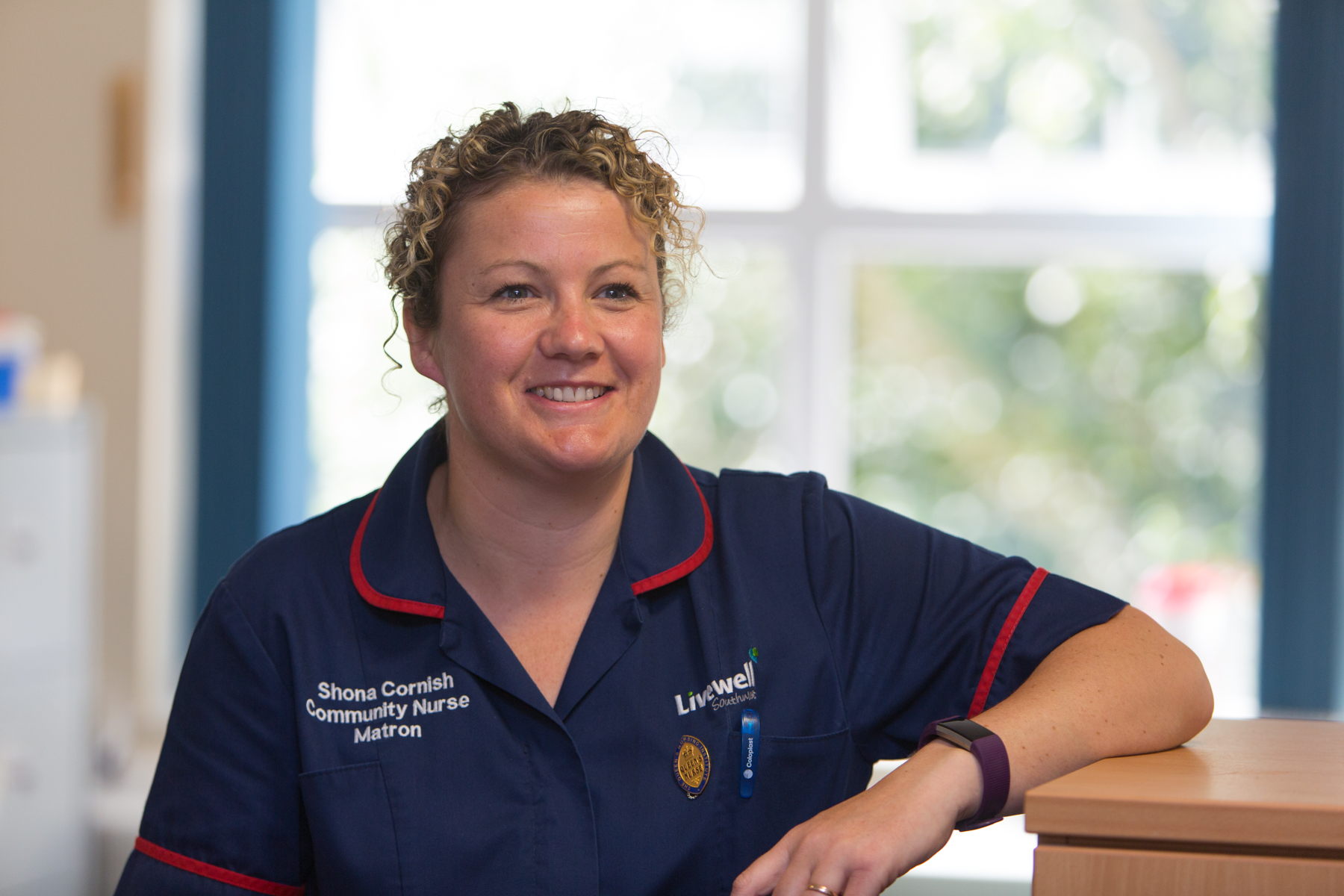 She was asked to join the team with just a week's notice and was present when the first two Devon patients had their jabs. Shone said: "It was quite an emotional time. It felt like we were all there for the same reason."
One of the biggest things Shona has learned from her experience is to walk through the patient's journey and ensure you understand what they will experience; particularly if they are frailer.
It has been a challenging few months, as Shona has also had to juggle spending time with her family and studying for a qualification, but she's glad she's doing it. "Its been a really good journey; to be able to work with people for the same reason and see the passion that they have," she added.
Donna Ozanne, the frailty practitioner at Livewell Southwest, has been supporting the frailest and vulnerable people as they come for their vaccination at UniversityHospitals Plymouth. She said: "It's been a real privilege to spend time and meet these people who have been isolated for such a long time."
Donna has also been involved in community vaccinations, going into care homes, community inpatient units and the housebound. While there have been some challenges, Donna praised the collaboration between different parts of the NHS to make it happen.
Donna's first grandchild is due in the summer and she's looking forward to one day telling him the part she played in making history. She said "In years to come, I'll be able to share the story of what nanny did. I have never in my whole nursing career thought we would be doing anything like this. It's a great opportunity and I'm so grateful to be part of it."
Dr Jo Harris, clinical director for Mid Devon Healthcare primary care Network, has been overseeing the GP vaccination site at Lords Meadow Leisure Centre in Crediton – one of 20 GP-led sites in the county.
Jo said: "The last few months have been some of the most challenging of my career but seeing how grateful our patients make it all worthwhile. Some people have been shielding since the first lockdown, while for others it's the first time they've left the house in months.
"As well as overseeing the vaccination site, I also have four children who I've been home-schooling two days a week. Honestly, that's been the hardest bit.
"The way people have pulled together as a community is just incredible, from our practice staff to the many volunteers and leisure centre staff. It's a true honour to be part of this historic vaccination programme."
Devon's first two large vaccination centres opened at Westpoint, just outside Exeter and at Plymouth Argyle in January.
Leigh Mansfield, operational lead for Exeter COVID-19 VaccinationCentre, began working at the site a week after applying. She was meant to be on leave for Christmas, but her family supported her to take on the job and make sure she takes time to relax after working long hours.
Leigh said: "It's been good for them. It's shown them if you work hard you can achieve what you want to achieve."
Leigh has found the experience challenging, but confidence-boosting, and is proud of how much has been achieved in such a short time: "We were just trying to get a brand new team together from scratch. All walks of life and all professions all wanting to do their bit. The sense of teamwork is phenomenal."
Across Devon, more than 5,000 volunteers have stepped up to help out at more than500 sites, including GP practices, hospitals, community pharmacies and more usual sites like leisure centres and function rooms.
One of them is Jannine Law, a volunteer coordinator, who has been supporting the vaccination centre at North Devon Leisure Centre in Barnstaple and working with 14local GP practices.
She has had so many people come forward to help out that she now has a reserve list.
Jannie said: "Our volunteers are amazing. I published 27 shifts yesterday and they were all filled in seven minutes!"
Janine is incredibly proud of what she and her team have achieved and the community spirit of her volunteers: "It's showing me that some of the old values are still there and people are prepared to help their friends and strangers. The weather they've stood outside in – it's been minus three there some days, it flabbergasts me."
Another volunteer, Amelia Williams-Hawkes, spent the first lockdown making meals for her local community in Topsham from her family-owned restaurant. She recently spent time in hospital and volunteered at the Westpoint vaccination centre in Exeter to give something back to the NHS.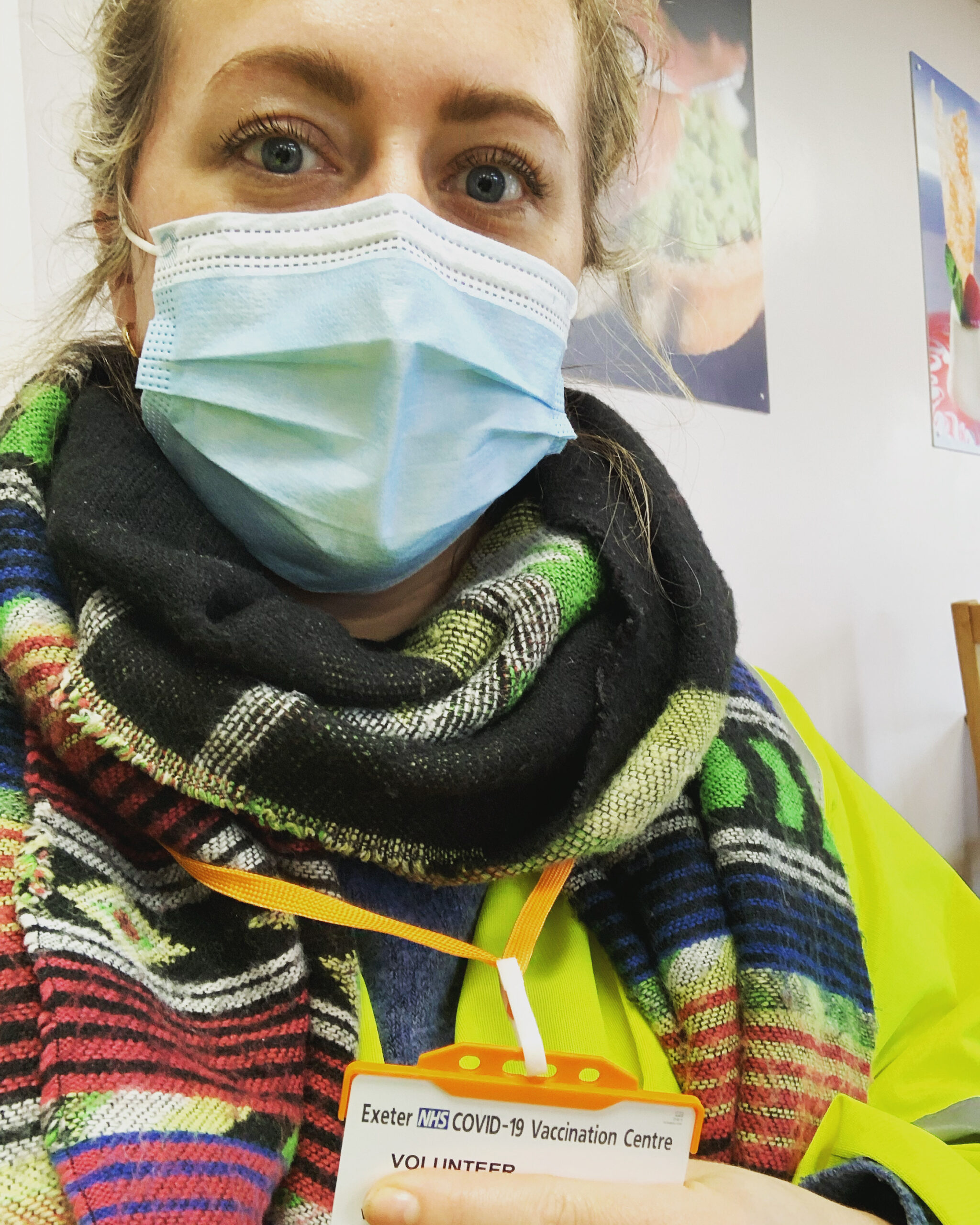 Amelia said: "Some of the patients are quite nervous and may not have spoken to a stranger for a very long time." She says, "it's something I really enjoy, reassuring them."
Amelia has been fairly lucky with the weather during her shifts outside and says she enjoys talking to new people again, "I hope that I can look back and know I was part of something really special."
Devon's coronavirus vaccination programme continues to gather pace with anyone aged 56 – 59 now being invited for the lifesaving jab.
Anyone who has received a letter from the National Booking Systeminviting them to book an appointment should use the NHS website (www.NHS.uk/coronavirus-vaccine) or call 119 (free, 7am-11pm, seven days a week) to book an appointment.
There are several locations for vaccination – appointments are regularly added so if there are not any available, people should keep checking the website for availability in the coming weeks.
The NHS is urging people who have received a letter from theNational BookingSystem not to contact their GP practice about vaccination, as it prevents people who need medical help from getting through to the practice and slows down the vaccination programme.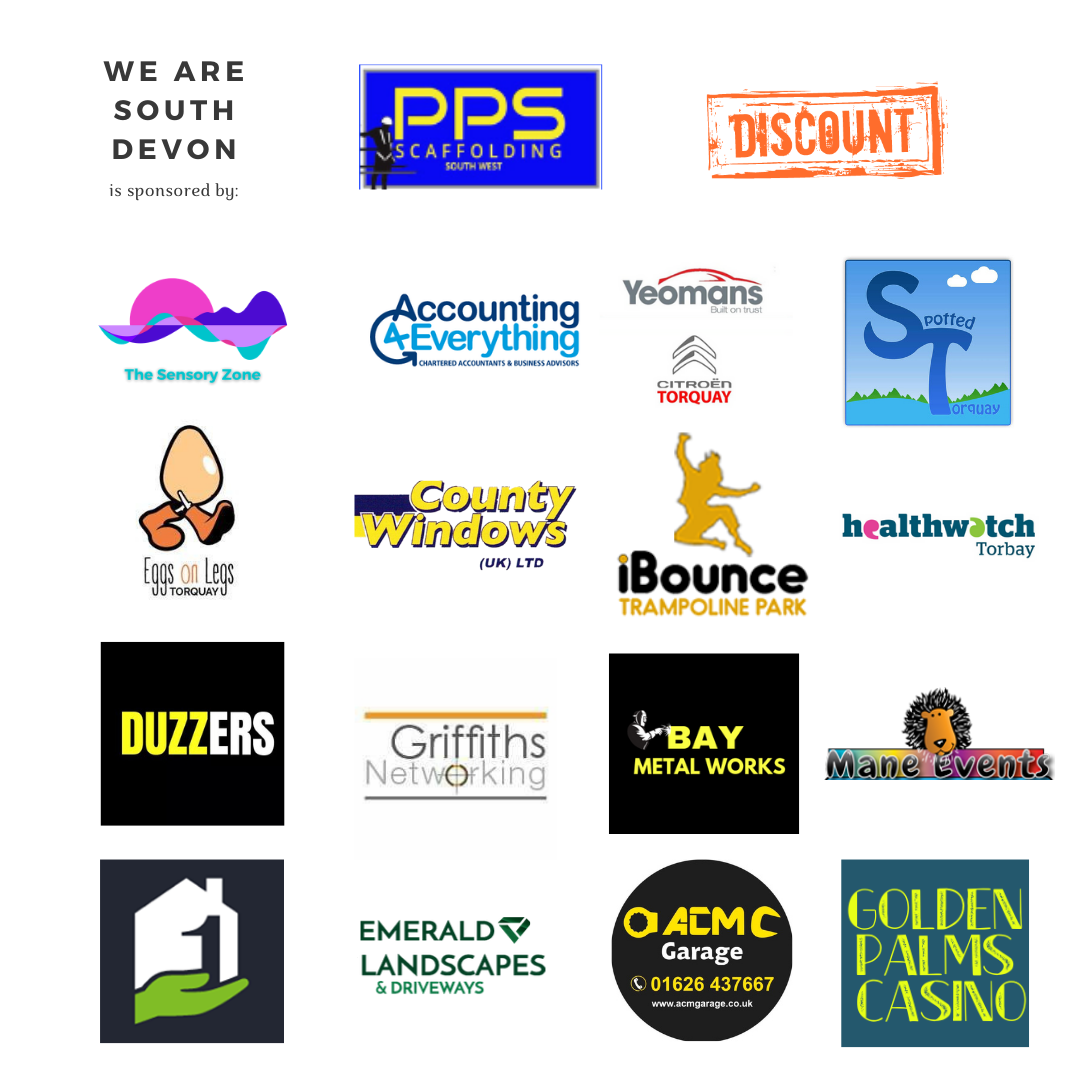 You can join us on our social media pages, follow us on Facebook or Twitter and keep up to date with whats going on in South Devon.
Got a news story, blog or press release that you'd like to share or want to advertise with us? Contact us