A new baler which can process twice as much recycling; new compactor trucks that crush down rubbish and reduce the need for trips to the recycling centre; and a new self-spraying weed killer quad bike are just some of the innovative new pieces of equipment that Torbay Council and SWISCo have recently invested in to help make the Bay cleaner and greener.
As part of its program to modernise technology and increase recycling rates, Torbay Council has invested nearly £2m in new kit for SWISCo, which will mean more can be recycled and therefore help drive up Torbay's recycling rate, as well as reducing journeys and therefore emissions, reducing carbon, and also tackle weeds.
The equipment includes:
– Two new compacting fly trucks which crush up waste and recycling and saves on the amount of journeys needed to the Recycling Centre at Paignton – with plans to purchase another three. The trucks are already in use and have significantly saved on the number of journeys needed, reducing emissions and carbon footprint.- An electric quad bike which automatically sprays weed killer from the back, enabling a bigger area to be covered. Although the bike will not be used until the Spring, it is anticipated that it will make a significant difference compared to the previous system where staff had to manually spray the weeds.
– A new baler at Torbay's Waste Transfer Station in Paignton which means more than twice as much recycling can be processed at a much faster speed than the previous piece of equipment, which was 40 years old. The bales are sent off to recycling re-processors where they are turned into new products such as plastic bottles, aluminium cans, and cardboard packaging (depending on the materials in each bale).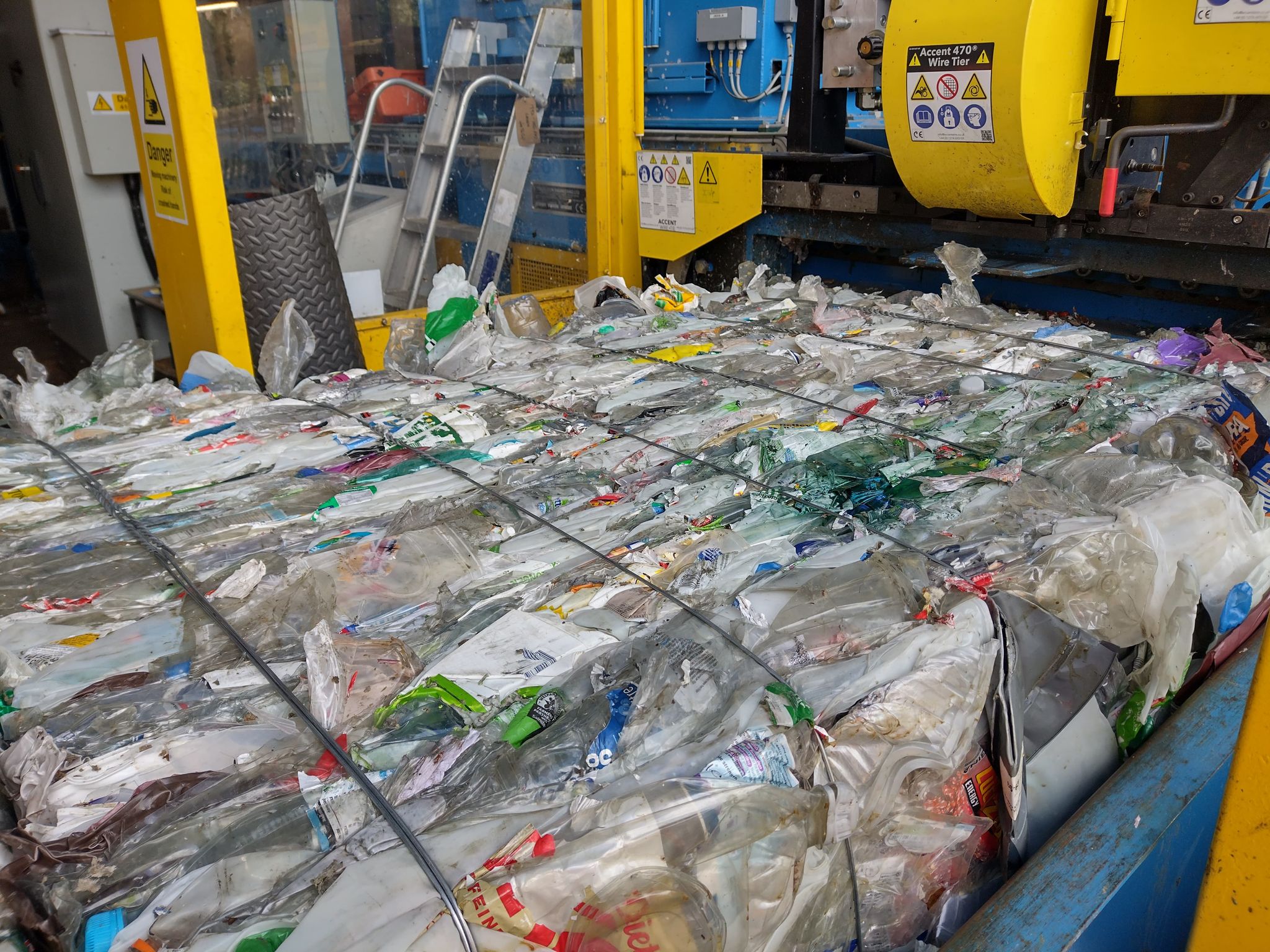 The latest kit follows other recent measures introduced in Torbay such as simplifying recycling collections and information through the Right Stuff Right Box campaign, and the introduction of kerbside garden waste collections in Torbay, to make it easier for residents to recycle. It also follows on from investment in other new kit last year including HAKO street scrubbers, a hot wash unit, Glutton street vacuums, loading shovels, tractors and mowing machinery.
Advantages of the new baler:
– A reduction in the loading time of 75%, meaning more materials can be processed at a time
– The ability to process hard plastics such as old garden furniture (previously these were sent to the incinerator) and help increase the recycling rate and reduce costs
– New bales are much more dense, enabling us to reduce the number of lorries required to collect the bales from site. Old bales were 240 kg and new bales are nearly 600 kg
– Less damaged bales – previously with the old baler 1 in 3 bales were breaking which resulted in hours of cleaning the yard- Based on the weights and sizes of the bales now being produced it is estimated that the baler will reduce back haulage by 50% creating savings of around 16,336 miles, £28,700 and 2,643 tonnes of carbon dioxide.
Leader of Torbay Council Steve Darling said: "We are delighted with improvements that we are already seeing through the investment in this new equipment. We are particularly pleased with the new baler which makes the process much quicker and more efficient, meaning we can drive up our recycling rates still further, and is just one of the latest initiatives to improve recycling in the Torbay."
Mike Morey, Cabinet Member for Infrastructure, Environment and Culture for Torbay Council, said: "The equipment means we can improve recycling but importantly will also help us cut down on carbon emissions. Reducing our carbon footprint and tackling climate change are top priorities for us."
More informationYou can check what to do with your recycling on our website here.
Sign up for garden waste collections here.
For more local news scroll down or click here.
You can join us on our social media pages, follow us on Facebook or Twitter and keep up to date with whats going on in South Devon.Got a news story, blog or press release that you'd like to share or want to advertise with us? Contact us