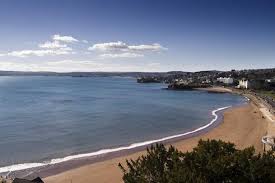 Is Torquay in Devon? This seems like a straightforward question.
We know that Devon is an English county that reaches from the Bristol Channel in the north to the English Channel in the south. We're bounded by Cornwall to the west, Somerset to the northeast, and Dorset to the east. We even get the name Devon from Dumnonia, homeland of the Dumnonii Brittonic Celts. Their settlements and religious sites can still be seen across the Bay in the Iron Age field system (1200-700BC) on the cliff tops at Babbacombe's Walls Hill and in earthworks at Warberry Hill, Great Hill and Gallows Gate. There are also enclosed hilltop sites at Milber Down and Berry Head.
On the other hand, there's possibly more to Torquay than it being just another Devon town.
First of all, the towns of Torbay aren't a natural community. They're an artificial grouping of three towns and nearby villages each with their own distinct identities.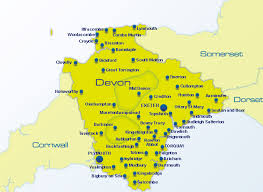 For those interested in local government, the County Borough of Torbay was created in 1968 by the amalgamation of the Municipal Borough of Torquay, Urban District of Paignton and Urban District of Brixham, also taking in parts of the civil parishes of Coffinswell and Kerswells from Newton Abbot Rural District and Churston Ferrers and Marldon from Totnes Rural District. The County Borough became the Borough of Torbay under local government reorganisation in 1974. It was made a unitary authority on 1 April 1998 making us responsible for our own affairs.
In contrast to our older neighbours, Torquay was an artificially and comparatively recently created town – both Brixham and Paignton are far older fishing villages that grew over time. Indeed, we don't even hear the name Torquay until the late sixteenth century due to the unhappy end of the martyr Cuthbert Mayne who converted to Catholicism in 1570 and who then attempted to convert the Cornish. He was arrested for the crime of being a priest and on November 12 1577 was executed at Launceston. Instructions were given for a "quarter" of his body to be put on a pole at "Torquay". This appears to be the first mention of the name 'Torquay' for our town.
Torquay began with the bringing together of a few scattered rural hamlets to satisfy the need from Britain's elite for a health resort. They could no longer travel to the continent for their European Tour due to Napoleon's adventurism, so we consciously replicated the Italian and French coasts in a Bay in Devon – hence, the English Riviera. Indeed, some could say that we have been impersonating other places ever since.
We built the town on tourism and our social and political elect actively discouraged other forms of industry. This further gave Torquay its individuality as the needs of the tourist and the tourist industry dominated the town – and, you could argue, still do. Note how Torquay is one of the few British towns not to have a railway station in the town centre. The railway station was originally planned to be sited on the harbour side to facilitate a port, but it was decided this would affect our tourist trade.
The working class found it difficult to organise in a service sector that was poorly paid and fragmented, so we perhaps didn't develop the kind of pride we can see in industrial areas. Instead we had a large servile class – by 1901 18.5 per cent of the population were employed as domestic servants. This saw women far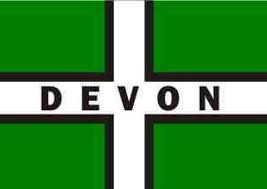 outnumbering men: in 1871 there were 12,772 females to 8,885 males in Torquay.
While tourism brought in the visitors during the nineteenth and twentieth centuries, we were left behind when the tourists went elsewhere. This presented us with a range of social challenges. It was difficult to build on non-tourist industries as we had so little in the first place. Even today, Torbay's economic productivity is amongst the poorest performing in the UK, at around 60% of the UK average.
Not many towns are consciously built on a series of cliff sides! As the richest town in England we had around 500 imposing Victorian and Edwardian villas. Today, we don't have servants and there's only so much you can do with large properties. If they have sea views, turn them into luxury apartments; if they don't have a pleasant outlook, turn them into not-so-luxurious apartments or care homes.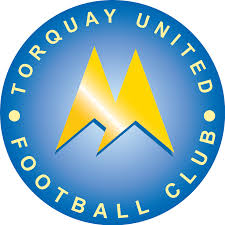 It's noticeable that the Devon flag doesn't appear much in Torquay. Rather than being part of our county's heritage, however, the flag is a recent creation. It was suggested by Devon's contingent of scouts to the twentieth World Scout Jamboree in an interview on BBC Radio Devon in 2002. The station took up the search for a flag and asked the public to send in designs. The winner was made up of three colours — green representing the rolling and lush Devon hills, the black representing the moors and the white, both the salt spray of Devon's two coastlines and the China Clay industry. Mostly rural references and none of which are particularly pertinent to Torquay. Some Torquay United fans are further resistant to waving a flag in the colours of their arch-enemy on the Tamar!
Torquay is built on incomers. Indeed, it may be that there isn't even a Torquay accent. To hear the true Devonshire dialect you may have to travel to Newton or Totnes. Instead, we have an amalgam of pretty much every regional accent in the country along with a variety of Eastern European tongues.
Seaside resorts have always been a place to come to, a refuge and a place to run – from the affluent retired to the ex-offender just released from incarceration. We're a popular retirement destination and so Torbay is ahead of the curve when it comes to having a large proportion of more senior residents. The national age profile now is similar to where Torbay was in the 1980s.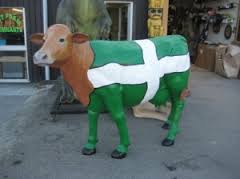 The over 65 population is expected to increase by around 10,500 over next 8 years, from 25.9% of the population to 28.6% As we age we develop different long term health conditions leading to an increased demand on health and social care services.
In terms of ethnic background, Torbay is predominantly White British, with less than 5% of the population being from another ethnic group. This is considerably less than the wider ethnic mix across England, which is made up of some 20% black minority ethnic groups. Our second largest ethnic group are 'White Other', predominately new communities from Eastern Europe – around 10% of the residents of parts of Torquay town centre is Polish, for instance.
Notably, the divorce hot spots of England and Wales are all coastal areas, with Torbay leading the South West entries. The local authority with the highest proportion of divorcees was Blackpool where 13.1% of the population were divorced, then Hastings with 12.8%, then the Bay with 12.2% of us having been through marriage breakdown.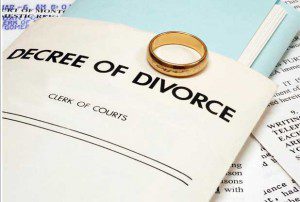 Significantly, Torquay has the highest proportion of households in England living on the edge of poverty. This is where an economic downturn could seriously affect thousands. Torbay was placed 1st in the UK with 37% of households (22,600) identified as being at risk of real deprivation.
On average, our more deprived populations expect to live shorter lives – the gap in life expectancy at birth between communities across South Devon and Torbay is around 8 years for males and 7 years for females. Even some roads have real differences in how long people can expect to live – Warren Road, for example, where those living in apartments with sea views can expect to live 8 years longer.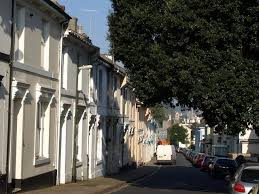 Affordable housing is a real issue for many of us. There's an undersupply of social housing and expensive property prices. Accordingly, the Bay has a far higher percentage of people living in the private rented sector than in most other areas of England – around 24% of all households are privately rented compared to a national average of 18%. There's some evidence to suggest that younger folk from outside of the Bay are increasingly moving in – house prices in the South Hams are almost double that of those in Torbay. At the same time we appear to be losing a lot of younger folk who are moving away to look for decent jobs.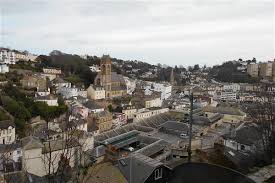 Rates of crime, and in particular violent crime, are significantly higher in Torquay compared to the England and Wales averages, while rates in all other localities across South Devon and Torbay are lower than the England and Wales average.
So what of the future?
In the 2011 UK Census, Torquay's population was 65,245, about half of that of the whole of Torbay. This is probably an underestimate, however. While our overall population growth is expected to be lower than the national change, at less than 2% up to 2018, our population will continue to rise and evolve. The new South Devon link road will open up new housing and industrial development opportunities. We could be looking at an urban conurbation between Chudleigh to Brixham – a little like the West Midlands.
So is Torquay part of Devon, or somewhere that stands alone?