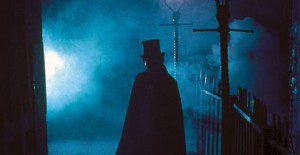 In 1888 a series of murders took place in the East End of London and were blamed on an unidentified killer who became known as Jack the Ripper. Since then, the identity of the Ripper has been long debated and a number of suspects have been suggested.
In 1894 the Assistant Commissioner of the London Metropolitan Police, Sir Melville Leslie Macnaghten, wrote a confidential report. This report named three possible Ripper suspects. One of those identified had a Torquay connection.
This was Michael Ostrog (1833–1904), a Russian-born professional con man (pictured above). Michael used numerous aliases and disguises and dubiously claimed that he had once been a surgeon in the Russian Navy.
In his confidentail report Sir Melville described Michael Ostrog as, "A Russian doctor, a homicidal maniac, who was said to be habitually cruel to women, this man was in the habit of carrying surgical knives and instruments in his pockets, and his whereabouts at the time of the Whitechapel murders could never be satisfactorily accounted for".
Michael was certainly an unusual character. He was a habitual petty criminal and confidence trickster, constantly in prison or on the run. His crimes were mainly fraud and theft, often stealing items such as library books or silverware from colleges.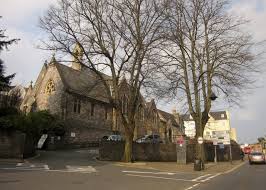 In December 1864 Michael was in Torquay where he was passing himself off as Count Ostragoe in order to impress Edward Windeyer, the Catholic priest of the Church of the Assumption of Our Lady in Abbey Road (above). He was quickly arrested for fraud.
According to court reports: "The prisoner has been in town for a month… and under a variety of pretences, had managed to defraud very many persons. Amongst others he ingratiated himself into favour with the priest, to whom he declared himself to be a 'gentleman'. The priest aided him with his advice, and frequently gave him a good dinner.
"At one of these dinners the 'count' said beer did not agree with him, and accordingly the priest drew out a bottle of claret for the delectation of his distinguished guest. The said guest smacked his lips over the claret, extolled the canon for his hospitality, and said he expected a handsome present of wine from his friends abroad in a few days, of which he would give his entertainer half a dozen bottles… half a dozen of famous claret was soon stored away beneath the hospitable roof of the presbytery… "It was afterwards discovered that this wine had been obtained not from the count's friends, but from Mr. Gee's wine office."
Later, Michael told the priest that he had, "Cigars to the value of £70 or £80 in the Teignmouth Custom House, and the duty amounted to £20 and a few odd shillings. Towards this he had £17; would the kind hearted canon lend him just enough to make up the balance, which he swore should be paid next day."
Of course, no cigars appeared and the priest, suspecting fraud, "… took a policeman with him to the count's lodgings, and after climbing up interminable flights of stairs, came to the topmost room of all, which served alike as bed and dressing room to the count. A summons to surrender was unheeded. At length the policeman put his knee to the lock and forced it open, and there was the count in an interesting condition, much astonished at such a singularly inappropriate visit…  The prisoner was also committed for stealing a silver plated pint cup from the London Hotel. The cup had been missed from the sideboard in the hotel after one of the count's visits, and was found beneath his bed after he was taken into custody."
Michael's conviction didn't stop him. He went on to commit many more crimes and was certified insane while in Wandsworth prison in 1887. Released in 1888 he was arrested again in 1900 for stealing a microscope, and was sentenced to five years imprisonment. The last we hear of him was entering the St. Giles Christian Mission in Holborn after leaving Parkhurst prison in 1904.
So, was Michael the Ripper? Researchers think it's unlikely. There's no suggestion that he had committed crimes other than fraud and theft. Prison records further indicate that Michael was in a French jail during the Ripper murders.
There's also a quite sad Torquay court case which concerns the Ripper murders and the wave of panic that swept the country.
In 1888 a Torquay girl called Charlotte Higgins, a 14-year-old domestic servant, claimed to have met the Ripper. Soon afterward Charlotte was arrested and charged with writing threatening letters to her master, The Rev Samuel Harvey, a retired clergyman living at Holmdene in St. Marychurch.
Police Sergeant Bright told the court that on the evening of the December 12 the Reverend had visited him and had handed over two letters which he and his wife and received. One threatened, "My God I'll cut you up from head to foot; I'm the Whitechapel Murderer."
However, most of the contents were not made public as the magistrates considered the language "too disgusting" for public consumption. Such threats were taken very seriously by the Reverend Harvey. He asked for immediate police protection and his household was given an overnight guard.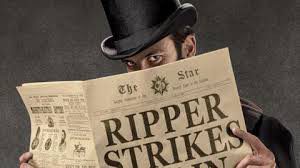 Sergeant Bright investigated and went to see Charlotte Higgins. She, "showed him a place where she said a man had come over a wall at about half-past six o'clock on the same morning". She claimed that the man had knocked on the door and when she asked him who he was he replied, "Open the door or by God I will murder you." Charlotte eventually confessed to writing the letters. She was sent to prison for three weeks, and then to a reformatory for three years, probably as an example to others. Yet, many locals saw the sentence as unfair: "The decision of the Bench was received with loud hisses by the public in the body of the Court."
Unfortunately, we'll never know why Charlotte held such a grievance against the Rev Samuel Harvey, or why local people were so supportive of a 14 year old servant girl…