"No matter what time of year, whenever you pass Jay's Grave you will always see fresh flowers, sometimes wild flowers, sometimes garden flowers. No one knows who puts them there or why", Dartmoor National Park Authority
When we recently ran an article on the 1988 Torquay-set movie 'A Summer Story' we mentioned Jay's Grave. A few 'We are South Devon' readers asked for a bit more information – many of us had visited the site but weren't sure of the whole story.
So here goes.
Jay's Grave is supposedly the burial place of a suicide victim from the late eighteenth century. It's located at the side of a minor road, about a mile north west of Hound Tor, at the entrance to a green lane leading to Natsworthy. As early as 1905 the grave was being mentioned in guidebooks and by the 1960s Jay's Grave had become a major Dartmoor attraction, with tourist coaches stopping there while the driver tells his own version of the story.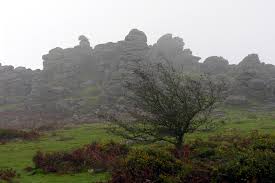 This narrative was, however, already poorly remembered by the end of the nineteenth century and since then has been significantly embellished. Here's one of the standard modern versions.
An orphaned baby was taken into the Poor House at Newton Abbot. The little girl was named, as was the custom, with a surname beginning with whatever letter the overseers had got to, in this case 'J'. Mary Jay remained at the Poor House until her teens and then was sent to Canna farm outside Manaton. Here she was to be employed as an apprentice and acquired the name Kitty. While at the farm she is either raped by a local farmhand or falls in love with the farmer's son. She consequently becomes pregnant and is thrown out. In despair she hangs herself in a barn, or from the kitchen fireplace lintel, or drowns.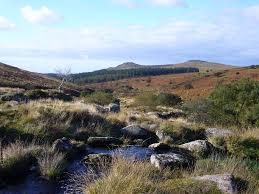 Yet some of this appears to be a much later invention. So, what do we really know?
An early newspaper account of the discovery of the grave appears in the North Devon Journal for 23 January 1851, "In the parish of Manaton, near Widdecombe on the moor while some men in the employ of James Bryant, Esq., of Prospect, at his seat, Hedge Barton, were removing some accumulations of way soil, a few days since, they discovered what appeared to be a grave. On further investigation, they found the skeleton of a body, which proved from enquiry to be the remains of Ann Jay, a woman who hung herself some three generations since in a barn at a place called Forder, and was buried at Four Cross Lane, according to the custom of that enlightened age."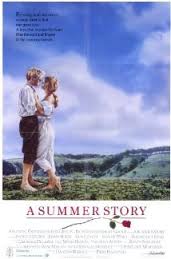 In 1876 Robert Dymond's book 'Things Old and New Concerning the Parish of Widecombe-in-the-Moor and its Neighbourhood' wrote of, "A simple mound and unwrought headstone by the roadside marks the site of a more modern grave. A poor old woman, called Kay, having hung herself, was laid here under cross roads without the rites of Christian burial… Country folk shudder as they pass the whisht spots by night." John Page in 1889 similarly relates that, "between the Tor and the road to Chagford… close to the wayside… is a suicide's grave that of an old woman named Kay who hung herself". Was Jay actually called Kay and an old woman? Certainly, tourists would have their romantic yearnings satisfied more if our tragic suicide had a sympathetic back story. It may further be significant that the word 'Jay' was also a slang term for a prostitute.
On the other hand, in the Western Antiquary of October 1881, FB Doveton asked for further details of a grave that he had noted by the side of the road. Doveton's guide had told him that it, "was called Jay's Grave and was that of a young woman who had hanged herself years ago in a barn in Manaton, the bones being subsequently buried here." In Devon Notes and Queries of 1900, WH Thornton, the rector of North Bovey reports that, "Local tradition declares that she was a maidservant at Manaton Ford farmhouse, and that she hanged herself, and was buried at night on the down above the house. It is also asserted that the grave has been opened and no remains found."
PFS Amery in the same publication wrote that, "A workman of mine, aged 74, informs us that about forty years ago … he was in the employ of Mr. James Bryant, of Hedge Barton, Manaton, when he remembers Jay's Grave being opened, in which a young unmarried woman who had hung herself in Cannon Farm outbuildings, which is situated between Forder and Torhill, was said to have been buried, but no one then living at Manaton could remember the occurrence. The grave was opened by order of Mr. James Bryant in the presence of his son-in-law, Mr. JW Sparrow, MRCS. Bones were found, examined, and declared to be those of a female. The skull was taken to Hedge Barton, but was afterwards placed with the bones in a box and re-interred in the old grave, a small mound raised with head and foot stones erected at either end. Such is the present appearance of the grave."
William Crossing in his 1909 Guide to Dartmoor named the suicide as, "Kitty Jay, as she used to be spoken of", and changed the location to "Canna, a farm not far from the foot of East Down".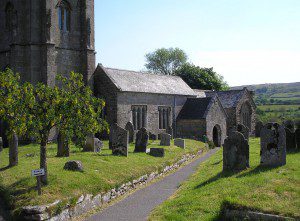 Enter the author Beatrice Chase who wrote about the legend in her 1914 novel 'The Heart of the Moor', claiming that she heard from a Granny Caunter the story: "Tis a suicide's grave, miss…. Her was an orphan from the workhouse, 'prenticed to Barracott Farm between Manaton and Heatree. One day, when her was quite young, her tooked a rope and went to the barn there on the Manaton Road, and hanged herself from a beam. Her was quite dead when the farmer found her."
While the grave is sited at the intersection of old moorland miner's tracks, the claim that the burial is placed where three local parishes (Widecombe-in-the Moor, North Bovey and Manaton) meet isn't true. Nevertheless, suicides were regarded as blasphemous and those that took their own lives couldn't be buried in consecrated ground. A coroner's verdict of 'felo de se' – 'crime against oneself' – usually resulted in the body being buried at a crossroads, sometimes with a stake through the heart, and with no religious ceremony. The suicide's property could also be confiscated. Crossroads were also seen as confusing to a risen ghost who couldn't decide which way to proceed. Giving some indication of the date of the original story, crossroads burials ended with the increasing understanding of mental illness, particularly after the suicide of Lord Castlereagh in 1822. They were abolished by an Act of Parliament the same year, though some argued that the disgrace of crossroads burial was a deterrent.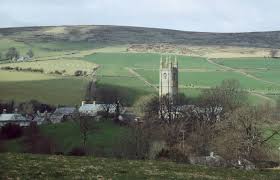 We began with the most well known legend of Jay's Grave – the daily appearance of fresh flowers on the grave: "Nobody is ever seen leaving them but no matter what time of year there are always flowers, posies or greenery sat on the lonely mound." One tradition says that the flowers are the work of piskies or fairies. Others say that the posies of yellow flowers are the same colour of those that Kitty and her lover – now known as Jamie – used to pick together. The practice is, however, quite a recent one and there is a part explanation. It's generally accepted that the flowers were placed by the aforementioned writer of Dartmoor-based novels Beatrice Chase (1874-1955) who lived in Venton (and pictured left). She died in 1955 but even while she was still alive her tributes were supplemented by tourists and local folk, the flowers today being joined by a wide range of other votive items such as candles and coins.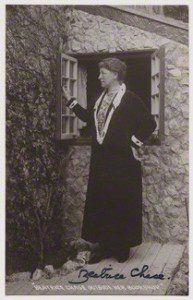 During the 1960s a growing interest in the occult led to the belief that there was something supernatural going on. Stories were told that the flowers mysteriously appear in the mist, that cameras left overnight don't observe visitors and that no footprints are found in the snow. This all, it was said, suggests that no earthly hand deposited the offerings.
There is also, of course, a dark, hooded ghost which motorists have glimpsed at night. Whether this is the guilty spirit of those responsible for driving Kitty away from the farm, or the farmer's son being endlessly punished by standing vigil over the grave, depends on which story you hear.
Accordingly, over the years the myth of Jay's Grave has grown. There is, for instance, a legend that Death follows anyone who takes from the grave or who shows disrespect. One recent example is a group of men in five cars who visited the Grave at night for a spot of ghost hunting. After a few hours they got bored and one of them decided it would be amusing to pour petrol over the grave and set fire to it. On their return journey all of the five cars lose control for no reason and one by one crash.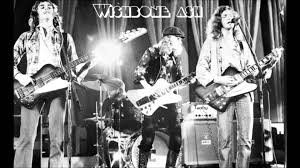 As we've noted, Jay's Grave was the inspiration for John Galsworthy's 'The Apple Tree' (1916) which was made into 'A Summer Story'. The legend was also the source for the 1974 song 'Lady Jay' by Torquay band Wishbone Ash which can be found on their album, 'There's the Rub':
She took her life on Princetown wharf
to save my worthy name.
Now I stumble through the mist,
To where they laid her in the grave,
And maybe I'll remember
The flowers for my days.
In 2004 Seth Lakeman wrote his song and album, both called 'Kitty Jay'.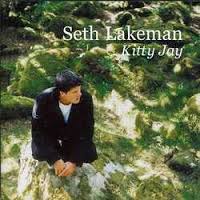 Poor Kitty Jay such a beauty cast away,
This silent prayer it should paint some peace
on her grave,
Something broke her sleep.
Poor Kitty Jay such a beauty thrown away,
So young and fair now she`s turned to dust,
and clay,
Terror broke her sleep.
Never guessed unto her cold end,
Call the Devil her only friend,
Never guessed it with his bare hands,
Call the Devil the mark of man.
…