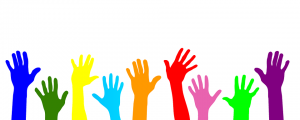 The organisations responsible for commissioning most healthcare services in Devon are broadcasting their annual general meeting live on social media for the first time.  You can watch – and take part – live on Facebook.
Devon's two clinical commissioning groups (CCGs) are holding their joint AGM at Exeter Racecourse from 6.30pm on 27 September 2018 and this year, as well as being welcome to attend in person, local people can tune in wherever they are.
It's the first time the CCGs have streamed the Annual General Meeting live and the broadcast makes it easier for people to join the meeting without the need to travel. Viewers will also be able to ask questions via Facebook and email as the meeting happens.
Dr Paul Johnson, Chair of South Devon and Torbay CCG, said: 'The meeting will showcase exciting digital innovations across Devon and the differences they are already making to patients, as well as a review of the annual report and accounts for 2017/18, highlights from the last year and a look ahead to the future.'
To book a place to attend in person, or to submit questions ahead of the meeting, email d-ccg.corporateservices@nhs.net
Join the event via Facebook here [https://www.facebook.com/events/696684457365624].
For further information on our CCG, visit their website: NHS South Devon and Torbay Clinical Commissioning Group
Bob Jope  HEALTHWATCH TORBAY