(Last Updated On: August 6, 2015)
Lifeworks are inviting people to join them for their fundraising abseil.
On 12th September 2015, you are invited to abseil down Canonteign Falls, which at 220ft it's England's highest manmade waterfall.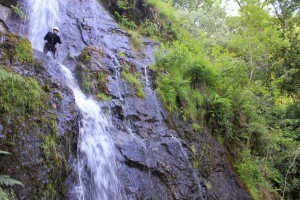 If you fancy a challenge and want to support children and young adults with learning disabilities, get involved.
The registration Fee is £33 with a minimum fundraising target of £35
For more information on Lifeworks and the abseil, go to: http://www.lifeworks-uk.org/2015/04/join-us-abseil-canonteign-falls/
Click here to download the Abseil Registration Form 2015
Click here to download further Participant Abseil Information 2015
Keep up with what's happening around Torbay and South Devon by joining us on Facebook:
Error: Your Requested widget "Facebook like box (jetpack) " is not in the widget list.
[do_widget_area sanfrancisco-default-sidebar]

[do_widget id="media_image-29"]
[do_widget id="media_image-40"]
[do_widget id="media_image-38"]
[do_widget id="media_image-18"]
[do_widget id="media_image-36"]
[do_widget id="media_image-44"]
[do_widget id="media_image-43"]
[do_widget id="media_image-23"]
[do_widget id="media_image-42"]
[do_widget id="media_image-31"]
[do_widget id="media_image-28"]
[do_widget id="media_image-41"]
[do_widget id="metaslider_widget-2"]
[do_widget id="metaslider_widget-3"]

[do_widget_area widgets_for_shortcodes]
[do_widget_area wp_inactive_widgets]

[do_widget id="search-2"]
[do_widget id="search-4"]
[do_widget id="archives-11"]
[do_widget id="nav_menu-3"]
[do_widget id="archives-4"]
[do_widget id="archives-6"]
[do_widget id="text-2"]
[do_widget id="text-39"]
[do_widget id="categories-3"]
[do_widget id="recent-posts-2"]
[do_widget id="archives-2"]
[do_widget id="recent-comments-2"]
[do_widget id="categories-2"]
[do_widget id="meta-2"]
[do_widget id="eu_cookie_law_widget-2"]
[do_widget id="eu_cookie_law_widget-3"]