Torbay MP Kevin Foster came face-to-face with Samurai and sword-wielding martial arts experts at the launch of Torquay Museum's blockbuster summer exhibition, Samurai: Warriors of Japan.
Around 100 people attended an evening launch of the Samurai exhibition at Torquay Museum, including local hoteliers, language schools, local media, Torbay Councillors and local MP Kevin Foster. They were treated to martial arts and Samurai sword demonstrations by expert Jamie Greenwood, who has trained the British military and police in methods of unarmed combat.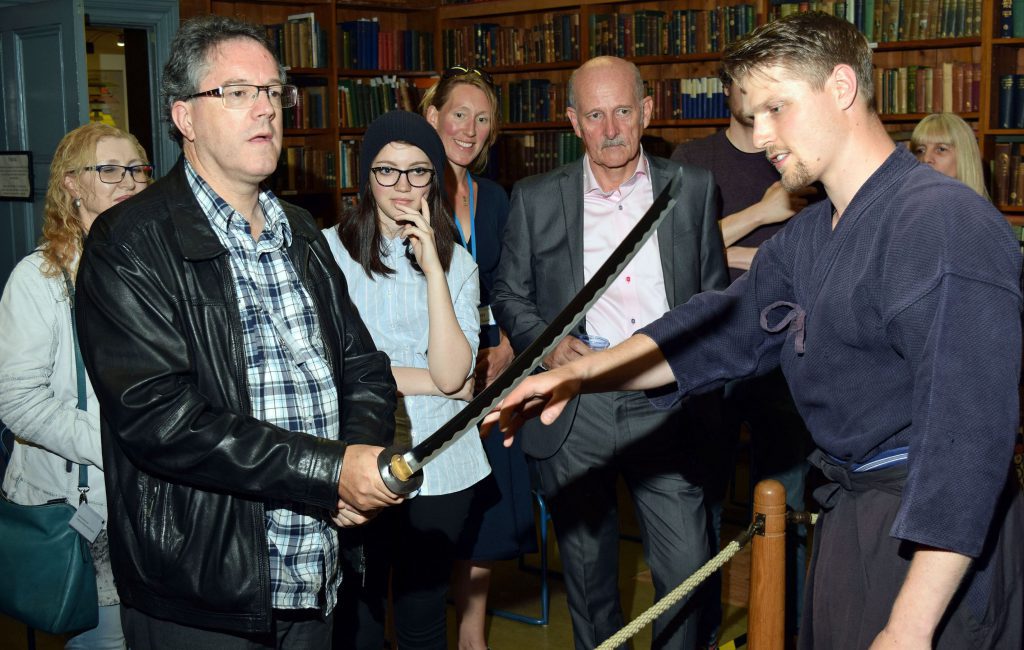 Guests explored this spectacular exhibition which brings graphically to life the story of the Samurai warriors who became the true rulers of Japan, and have inspired numerous books, films and comics since they burst onto the world stage, including some of the biggest blockbuster films such as Star Wars. The exhibition showcases a range of armour, weapons and costumes from the blockbuster movie The Last Samurai (2003), starring Tom Cruise, and Stormtrooper armour and a Jedi costume from the Star Wars movies which were heavily influenced by Samurai culture.
There are also real Samurai weapons and costumes, together with many rarely seen Samurai items from Torquay Museum's Japanese collection, and even armour and clothes that visitors can try on.
Torquay Museum Director, Basil Greenwood, also launched the Friends of Torquay Museum group at the Samurai exhibition launch. "We have set up this group in response to the many people who have offered to help the Museum to protect and preserve artefacts in its collections from Torquay's fascinating past."
"The Museum cares for and conserves over 330,000 artefacts, some of international importance, and we need the public's help to look after the Museum's wonderful collections. I'm delighted to say that Kevin Foster MP offered us his generous support by becoming one of the first Friends of Torquay Museum. Anyone can become a Friend of Torquay Museum by contacting us for an application form."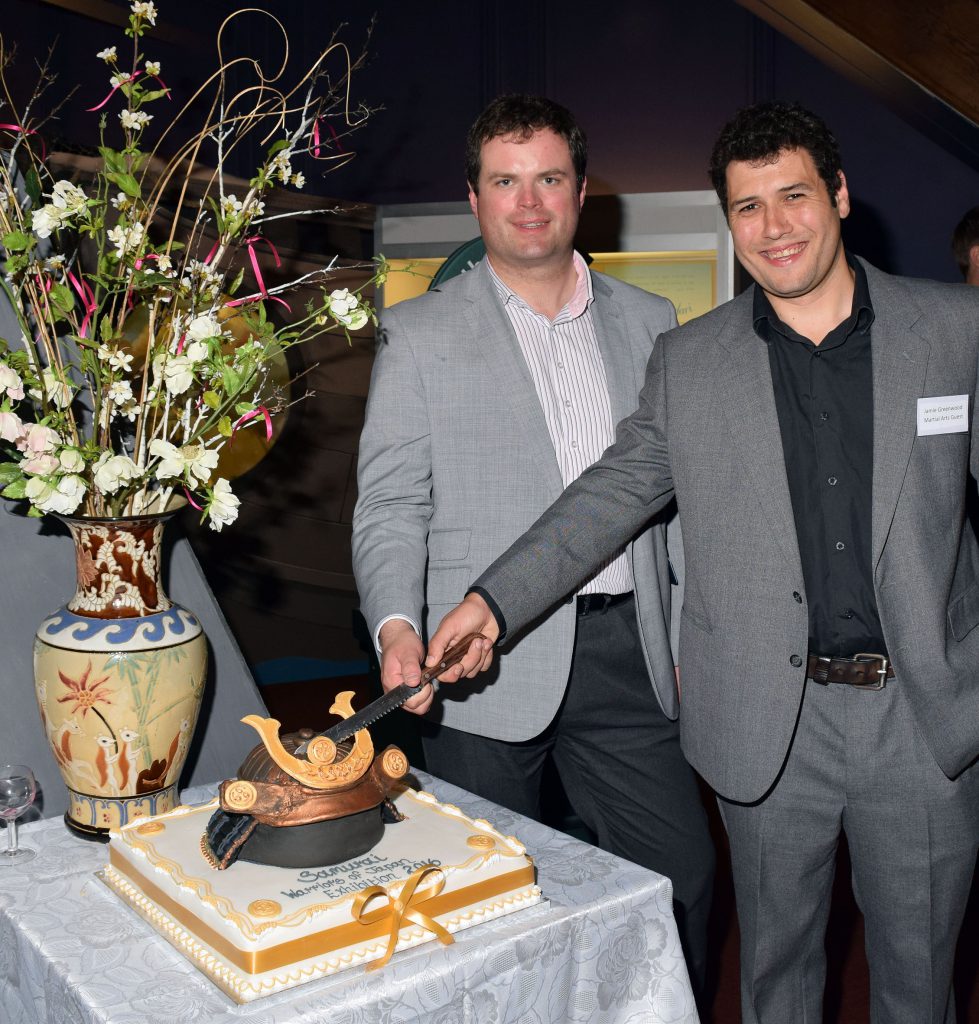 The Samurai: Warriors of Japan exhibition runs from 25th June until 4th September at Torquay Museum. There will be regular family-friendly Samurai-themed events throughout the summer at the Museum – check out the website for further details www.torquaymuseum.org