The British Business Bank has launched the £200m South West Investment Fund aimed at fostering growth and prosperity for small businesses across the South West of England.
The South West Investment Fund (SWIF) will provide much-needed funding to small and medium businesses across the whole South West region, covering Bristol, Cornwall and the Isles of Scilly, Devon, Dorset, Gloucestershire, Somerset, and Wiltshire.
The fund will increase the supply and diversity of early-stage finance for new and growing smaller businesses for various purposes, such as expansion, product or service innovation, and new processes, skills or capital equipment.. It will offer a range of commercial finance options with loans from £25,000 to £2 million and equity investment up to £5 million.
SWIF is the first in a series of six new Nations and Regions Investment Funds being launched by the British Business Bank, the government-owned business development bank. A total of £1.6 billion has been committed to the new funds to drive sustainable economic growth, which was first announced by the government in the 2021 Spending Review.
Chief Secretary to the Treasury, The Rt Hon John Glen MP and Member of Parliament for Salisbury said: "The South West is home to some of the most creative, innovative and exciting businesses this country has to offer. This fund will deliver vital investment to nourish that potential, building on over £300 million of levelling up funding to grow the local economy and create well-paid jobs across the region."
Louis Taylor, Chief Executive of the British Business Bank, added: "The launch of the South West Investment Fund marks an important milestone in our mission to support business growth across the UK. By identifying and addressing funding gaps in the South West, we aim to empower local businesses and unlock their true potential. This initiative will play a crucial role in catalysing economic growth, creating jobs, and fostering innovation in the region."
The £200m fund has been warmly welcomed by South West business leaders.
Stuart Elford, Chief Executive of Devon and Plymouth Chamber of Commerce, said: "We know there is a real need to increase the supply and diversity of early-stage finance to SMEs across Devon and Plymouth and this new fund from the British Business Bank will help break down barriers to finance and create a level playing field for all entrepreneurs. It's great news."
Paul Coles, Chief Executive of the South West Business Council, said: "This fund will provide much-needed investment in the region's businesses, enabling them to thrive, expand, and contribute to the economic prosperity of the South West. We are confident it will drive sustainable economic growth and job creation."
One Devon business that has already benefitted from a British Business Bank programme is Dawlish-based campervan conversion company Nomad Creations [see full case study below], set up by couple Holly Stidston and Chris Heale when they left the Royal Navy.
Holly said: "It's really important for businesses to know that they've got these options. There is help out there and it definitely gives you that confidence in what can be a very unknown and scary situation."
SWIF will be managed by a team of four fund managers that have been appointed by the British Business Bank including SWIG Finance, FW Capital, Maven and the FSE Group.
SWIG Finance will manage the smaller loans part of the fund, from £25,000 to £100,000, for the whole South West. FW Capital and Maven will manage the debt (£100k to £2m) and equity (up to £5m) funds respectively for the north of the region. The FSE Group will manage both debt and equity for the South of the Region.
Applications for funding are made directly to the relevant fund managers who can be contacted via the SWIF website www.southwestinvestmentfund.co.uk
Following today's official launch in Bristol, the British Business Bank will be holding a roadshow for small business finance intermediaries across the region next week to provide more information about the fund. Destinations include Bristol (7 July); St Austell (11 July); Exeter (12 July); Bournemouth (13 July) and Swindon (13 July).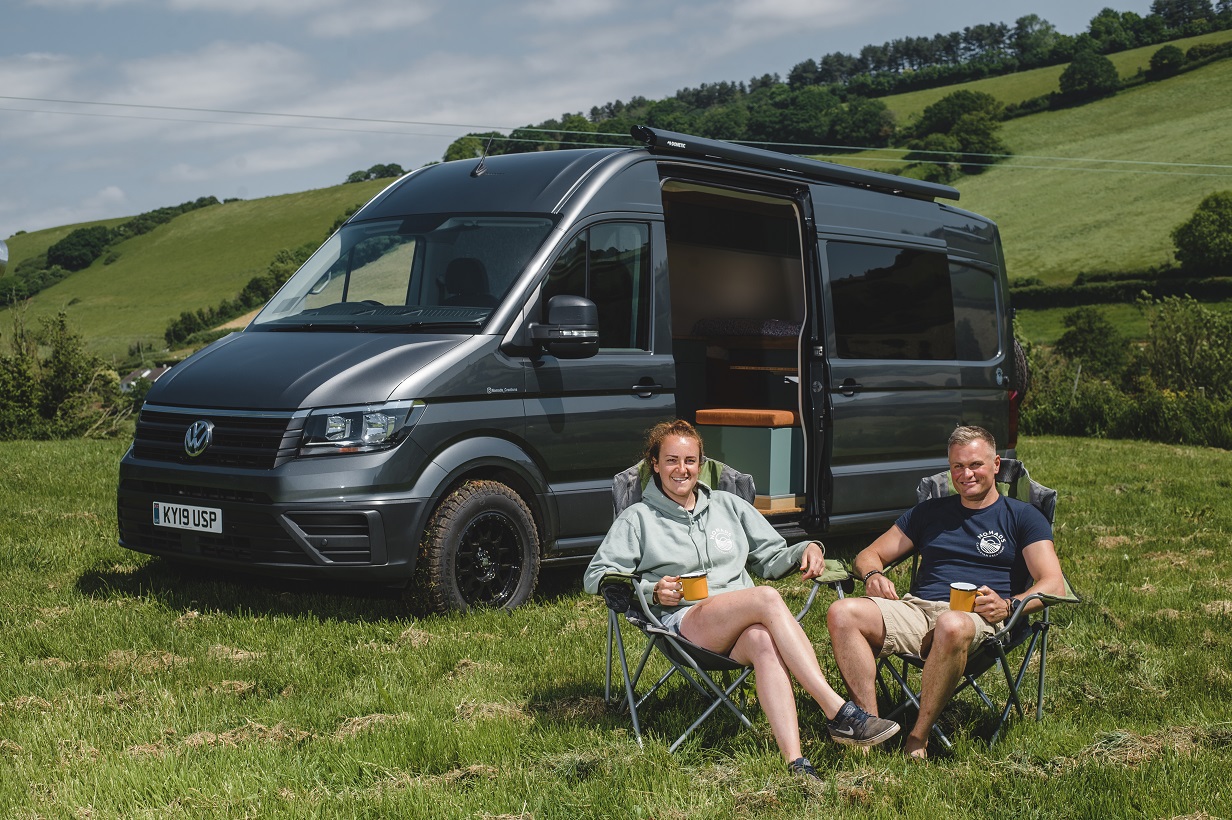 Business case study – Nomad Creations, Dawlish, Devon
Financial support from a British Business Bank programme has helped one Devon couple get started on their new bespoke campervan business.
Holly Stidston and Chris Heale left behind successful careers in the military to take on a new adventure – creating bespoke campervans.
Nomads Creations, based in Dawlish, was born out of vision the couple had when they met on a deployment with the Royal Navy in 2018.
They planned to take a year off work and go travelling in a campervan they had converted but when the Covid pandemic struck, Holly and Chris decided to sell their labour of love.
"There was so much interest and it sold within two days," said Holly, a physiotherapist for the armed forces. "It got us thinking about whether we could convert more vans for people to buy. Eventually, we just bit the bullet and jumped in at the deep end."
Leaving their hard-earned, secure, and well-paid careers to set up Nomads Creations was a big gamble and a year into the business, the couple realised they needed some extra financial support if they were going to take it on full-time.
The initial outlay on a van was costly and if it didn't sell quickly after having the bespoke conversions, Holly and Chris would be left seriously out of pocket until the next job came in.
"It was about 18 months into the business that we knew we had to finance the base vehicle so that we could then fund the conversion ourselves," said Chris.
"We started looking into how we could do it and that's when we got in touch with Start Up Loans, a programme of the British Business Bank."
The couple were able to secure a loan in two instalments, which helped them to cover the costs needed to support the business in between builds. The money also helped towards creating their website.
"It's kept the business going," said Holly, adding that there was a point where she was considering going back to into physiotherapy to help fund Nomads Creations. "That would have meant we would have really struggled to be where we are now," said Holly.
"Thanks to that extra funding, we're now thriving, and we can buy the second van while we're working on the current one. It's kept the cash flow moving and everything ticking over."
Holly and Chris, who worked at a sheet metal and fabrication company before joining the Navy, say they're loving their new venture, which gives people the chance to enjoy the very best of van life.
The couple are now aiming to convert up to eight vans a year and would eventually like to build a rental fleet.
Both Holly and Chris say having that extra financial support in the beginning from the British Business Bank programme has been a driving force, allowing them to take Nomads Creations to the next level.
"It's really important for businesses to know that they've got these options," said Holly.
"There is help out there and it definitely gives you that confidence in what can be a very unknown and scary situation. It's having that external validation that someone else believes in your idea."
See www.nomadscreations.com for more information.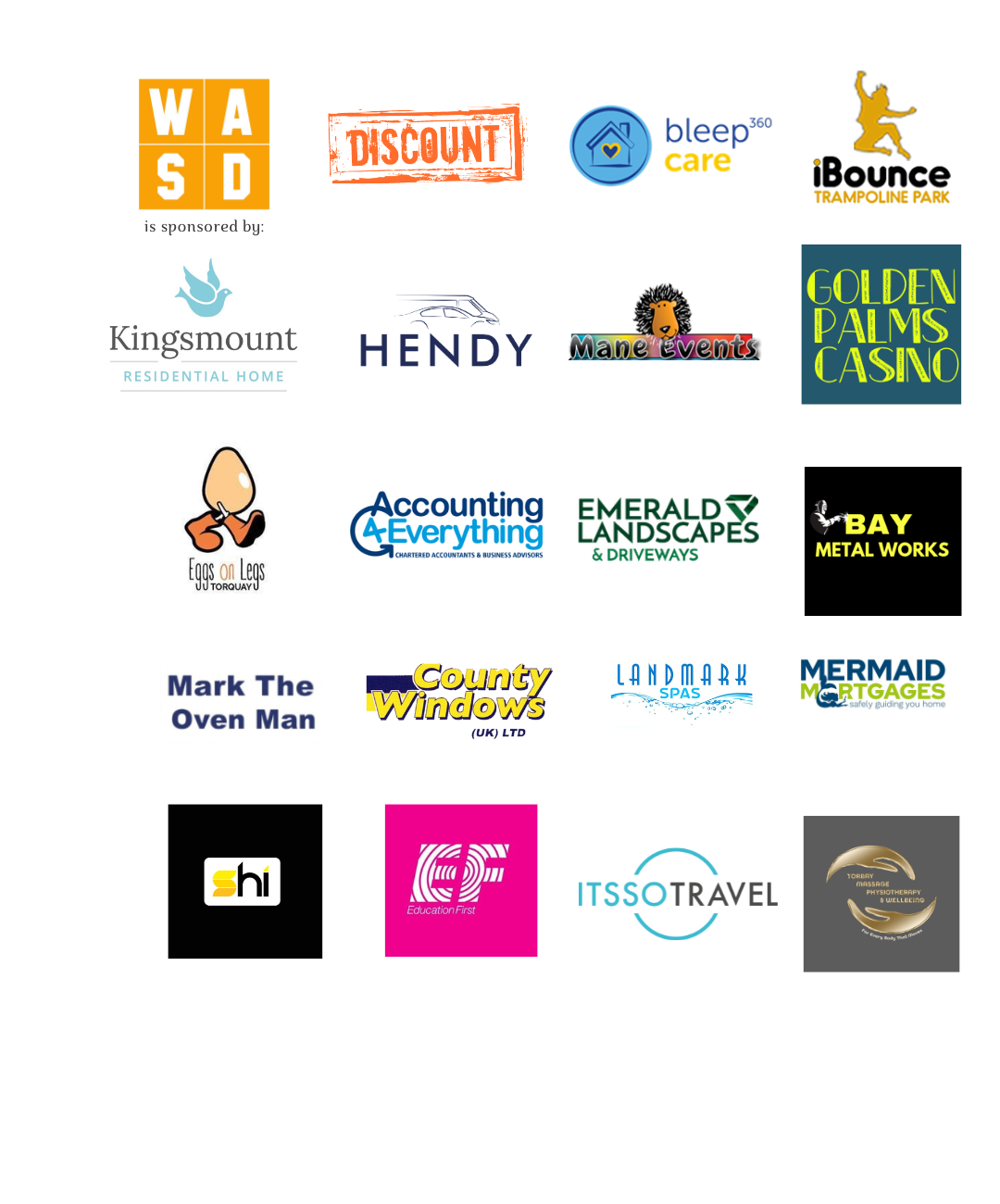 You can join us on our social media pages, follow us on Facebook or Twitter and keep up to date with whats going on in South Devon.
Got a news story, blog or press release that you'd like to share or want to advertise with us? Contact us