Change is in the air at Living Coasts – or perhaps it's in the soil. There's a new and distinctly exotic feel to Torquay's coastal zoo, but it has nothing to do with the penguins or fur seals. This is all about the plants.
Not that there IS much soil here. In some places it's only a few centimetres deep; effectively this is one big urban roof garden, with pretty much everything growing on top of underground animal areas, the kitchens or the café.
In 2003, when Living Coasts opened, the plants were mostly native species. The planting was designed to blend in with the local cliff-top flora and integrate Living Coasts into the landscape. Around 500 cubic metres (900 tonnes) of topsoil was added to the concrete structure.
In 2019, things look very different. It's bright, bold and exotic. There are architectural plants like echiums and succulents, succulents, succulents. Gardener Karen Humphries is in charge of the new planting. She's been part of the team since 2017, and instantly loved Living Coasts, with the location and the climate offering the chance to grow tender plants.
"Living Coasts is just like one great patio container. In certain areas the soil is very thin and shallow, it's generally a sandy clay loam, lending itself to coastal planting. Coastal plants do not like to sit with their roots in water.
"At the start of this year the curator gave me responsibility for the planting and maintenance. The spec was to make it look the best I could – with colour! I looked for ideas at other local coastal locations, such as St Michael's Mount and the Minack Theatre, who have similar situations.
"In the winter I was planning, anticipating and ordering plants – I was like a child in a sweet shop!" A lot of time and effort has gone into the Living Coasts gardens. "It's been a real push every week to try and dig out perennial weeds and get the ground looking clear and tidy. It's great that people are noticing the difference."
A particular challenge in zoo horticulture is animals. Karen: "One friendly and inquisitive bank cormorant had, within an hour of planting, uprooted the whole aloe stritula plant and was happily moving it around in his nest! Ducks like to settle down in the middle of flower beds – and being dive-bombed by Inca terns is an everyday occurrence when you're working near their nests!"
The idea behind the new planting is to create mixed beds, a carpet effect with year round colour and interest, be it shape, texture or form. "We wanted plants that are adapted to drought, salt tolerant, that are low growing and which would spread to cover the banks and reduce pesky weeds. The answer? Succulents! Very fashionable plants at the moment, some hardy, some not so hardy, but coming in all different colours and forms."
Over a thousand plants were placed around the site ready for planting. Karen laughs: "It was a big push to get the planting and watering-in done in a day, but we did it! Then, by some stroke of luck we had lots of rain to bed them all in and help get them established.
"I can't wait for everything to grow on, come into flower and thrive, covering the soil and reducing the need for watering and maintenance and giving pleasure in the process. I'm hoping the colours will be striking against the beautiful blue backdrop of the Bay. It's been such a pleasure!" For more information go to www.livingcoasts.org.uk or ring 01803 202470.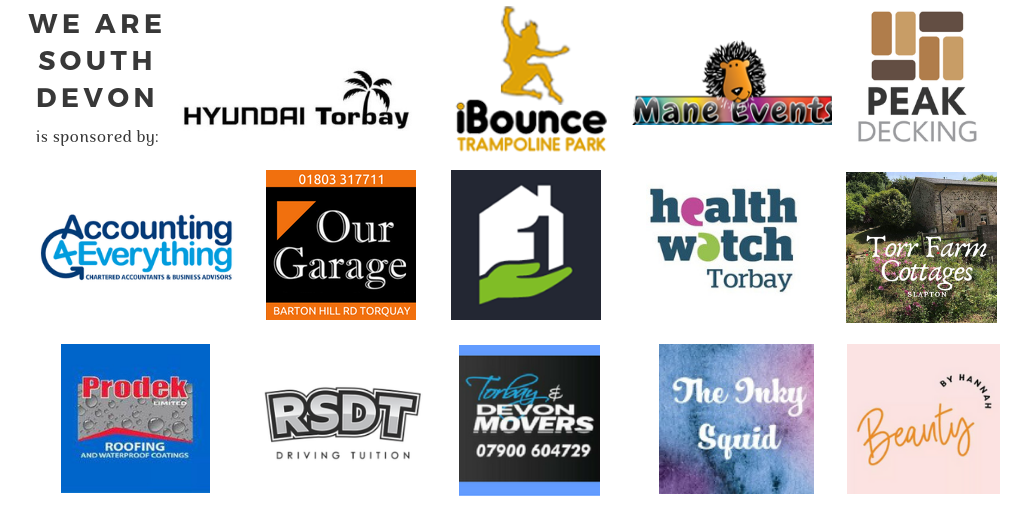 You can join us on our social media pages, follow us on Facebook or Twitter and keep up to date with whats going on in South Devon.
Got a news story, blog or press release that you'd like to share or want to advertise with us? Contact us