A local business has been voted WORLDWIDE ETSY Star Seller for an incredible seven consecutive months.
7MAGOK is a family run sustainable furniture company based in Devon in the UK. It specialises in reclaimed wood and recycled wood tables, desks and other beautifully unique delights for bedrooms, dining rooms, living rooms and home offices!
Once again Agus, Maya and the team at 7MAGOK have exceeded all expectations. By providing a service that is quite simply exemplary, they have once again achieved Star Seller status on Etsy, something they have managed to do consistently ever since the scheme began seven months ago. In order to become an Etsy Star Seller customer satisfaction is paramount. As Etsy writes in its letter of congratulations, of 5.2 million Etsy sellers 7MAGOK is "one of only 0.5% to earn a Star Seller badge for a consecutive six months".
Incredible! Only 0.5% of all sellers achieve this level of stellar customer experience. So exactly how have 7MAGOK managed this astonishing feat and what is it about their service that makes it so special?
When it comes to running a successful company a love and passion for what you are doing is of the utmost importance. Recycling wood is Agus's mission and he, along with the rest of 7MAGOK's small but highly dedicated team, believes strongly that what they are doing, namely, promoting sustainable living while creating things of beauty, will make a positive difference in people's lives.
Of course, passion is one thing, but to become an Etsy Star Seller many more practical criteria have to be fulfilled. As with all online retailers, logistical factors such as meeting deadlines, response, dispatch and delivery times all have to be good. In the case of 7MAGOK they are not just good; they are excellent. Throughout the month of May, and in the weeks and months leading up to it, 7MAGOK's response rate has been 99% and its dispatch rate an outstanding 100%! Hardly surprisingly, happy customers have wanted to share their joy and satisfaction and a whopping 96% of them have given 7MAGOK a 5 star rating, with an incredible 100% giving positive feedback.
So how have 7MAGOK achieved all this? 7MAGOK is a small, family run firm which works out of an eco-friendly workshop deep in the Devonshire countryside in the UK. Built on sound ethical and environmental values, the talented team of reclaimed wood craftsmen aim to give as much love and respect to their customers as they do to the pieces of ethical furniture they so carefully create. Every member of the team is fully invested in the company's ethos and they will leave no stone unturned in their quest to meet and exceed their customers' expectations.
Creating the perfect piece of reclaimed wood furniture is a task unto itself, but managing orders, individual client requests, and making sure that items are dispatched and delivered safely on time is equally as difficult.
We all know how frustrating bad communication can be. This is something that 7MAGOK manages to avoid by promptly replying to all messages, calls and emails. A quick response rate is fundamental in instilling trust and good relations between buyers and sellers and the fact that the 7MAGOK team are willing to go above and beyond to ensure a personalised, bespoke service, results in the client getting exactly what he or she has asked for. The careful attention given to the finished product means that there are never any disappointments or horrible surprises when packages are unwrapped. As Agus himself says: "Communication is honest and thoughtful". Needless to say, this level of trust and customer satisfaction leads to many return clients.
"This is the second piece of reclaimed furniture I have bought from 7MAGOK. The quality is fantastic. Very easy to put together. Service and communication very good throughout the whole process. I am extremely pleased and would highly recommend." Anna Mulholland May 2022
This is reflected in the customer reviews which speak for themselves. A quick glance at some of them clearly reveals how pleasant their experience has been; indeed long-lasting friendships have been made during the collaborative process.
"I've searched high and low for an industrial round table that would meet all my expectations and which would complement the space I had for it. I've found it with this round table. It's simply beautiful, well made, sturdy. I love everything about it, the design, the smoothness of the table top, the craftsmanship. Customer service is great too. I'd definitely buy again." Nat 7th May 2022
One of the benefits of being a small, all hands on deck, team, is that every stage of each individual piece of furniture is followed personally. Be it the initial contact, conception, order, manufacture, payment, dispatch and delivery, the team at 7MAGOK are present throughout. This imbues a sense of ownership and individual responsibility which acts to make the team strive even harder to deliver perfection. Customer and provider satisfaction being a mutual goal.
Things sadly don't always go to plan and there are occasions when pieces need to be returned because of damage caused during delivery. The team at 7MAGOK are on hand, over the phone and will do their utmost to help as much as possible should this occur. it cannot be emphasised enough that their chief concern is customer satisfaction.
"Our extendable reclaimed wood table is beyond beautiful and expands so easily. Unfortunately, the middle pieces got a little beat up during shipping. However, the customer service was amazing. We were provided a repair kit and step by step instructions of how to fix it. Agus made sure we were happy with the solution and was very responsive to all of our questions and concerns." Kelli 24 May 2022
Maintaining strong relationships with suppliers and couriers, is essential for fast and accurate delivery times. Agus makes sure that every part of the chain is treated with the utmost care and attention it deserves so that there are no surprises when it comes to delivery. Furniture can be shipped globally using tried and tested couriers such as DHL, FedEX and UPS, and back at the warehouse fast turnaround is prioritised. An extremely fast one to two week turnaround is the objective.
Another important element in 7MAGOK's repeated and ongoing success is the fact that long after a piece of furniture has been installed into someone's home, office or business, the customer can bask happily in the knowledge that having invested in a piece of reclaimed wood furniture, he or she has done their bit to support the environment, at the same time making their own home and way of living more sustainable. All 7MAGOK's furniture is made from reclaimed, recycled and salvaged wood which has obvious eco-friendly benefits.
Apart from being unique (no two pieces of reclaimed furniture are ever the same), beautiful and stylish, these handmade and bespoke pieces are highly durable and functional thanks to the natural materials used. The incredibly high rating 7MAGOK receives from its reviewers highlights the fact that the quality of the end product speaks for itself. A piece of sustainable furniture made from 100% natural materials will last for more than one lifetime if cared for and treated properly and the team at 7MAGOK won't hesitate to share their expertise and advice on this subject. Together they boast a wealth of experience and this shines through in their work and professionalism.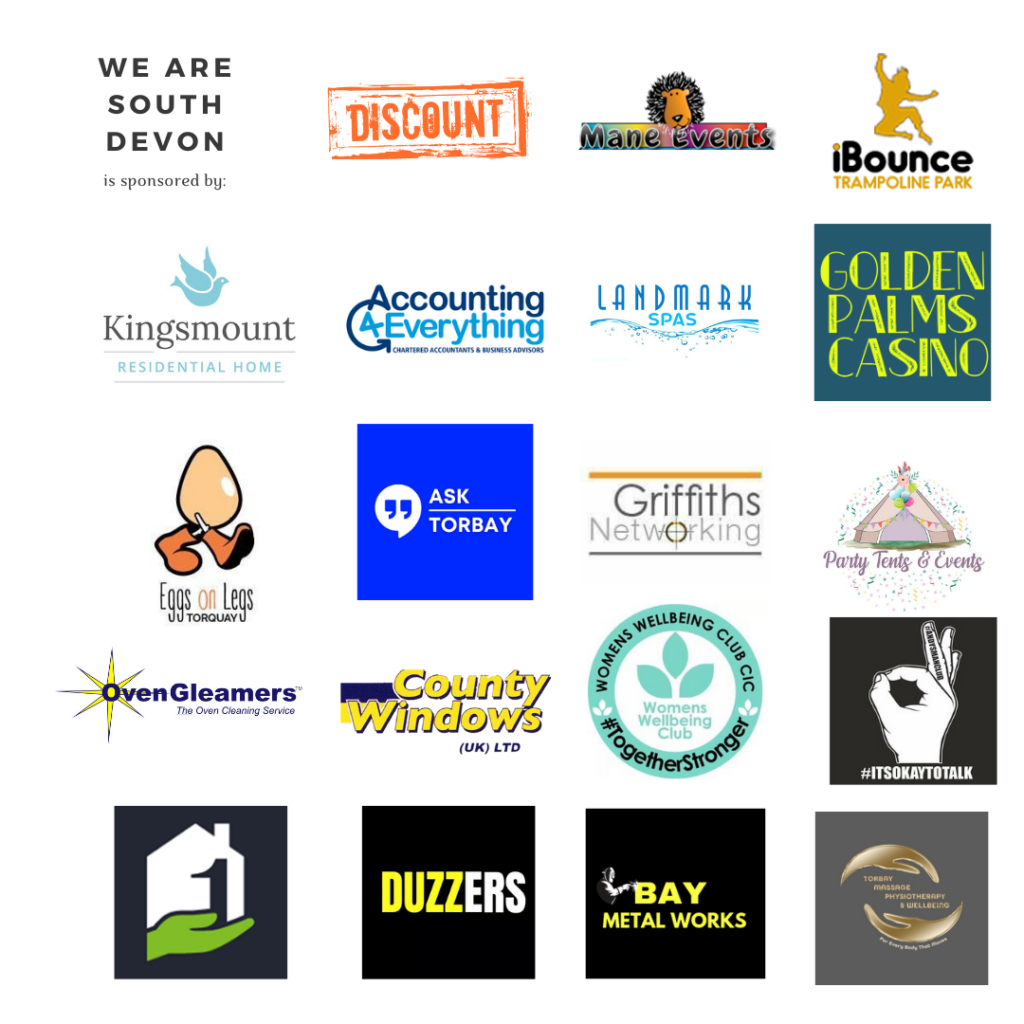 Whilst you're here:
Did you know we rely on local businesses and the community to help keep us online? Our community website is an alternative to the mainstream media – For the people, by the people. You can help us stay online by becoming a supporter on Facebook. In return, you will have access to exclusive content. Click here for information.
You can join us on our social media pages, follow us on Facebook or Twitter and keep up to date with whats going on in South Devon.
Got a news story, blog or press release that you'd like to share or want to advertise with us? Contact us