Following on from antibiotics awareness week, Torbay Council's Public Heath Team is supporting the nationwide 'Keep Antibiotics Working' campaign.
Taking antibiotics when they are not needed can put you at risk of a more severe or longer infection.
The 'Keep Antibiotics Working' campaign urges residents in Torbay to trust their doctor, nurse or pharmacist's advice as to when they need antibiotics and if they are prescribed, take antibiotics as directed and never save them for later use or share them with others.
Councillor Jackie Stockman, Executive Lead for Health and Wellbeing, said: "Antibiotics are essential to treat serious bacterial infections, such as meningitis, pneumonia and sepsis, but they are frequently being used to treat illnesses such as coughs, earache and sore throats that can get better by themselves.
"Many infections are viral, not bacterial, so antibiotics will not treat them. It is important to follow your doctor's advice. Taking antibiotics when they are not needed can upset your stomach and kill off the body's helpful bacteria, putting people at risk of a more severe and longer infection.
"As always, good hygiene is really important. Washing your hands will help prevent you from passing on bugs in the first place".
Most of us don't take long enough to wash our hands properly, see this video clip (it should take as long as singing 'Happy Birthday' through twice!): https://www.nhs.uk/Livewell/homehygiene/Pages/how-to-wash-your-hands-properly.aspx.
As antibiotic resistance grows, the options for treatment decrease. It is estimated that at least 5,000 deaths are caused every year in England because antibiotics no longer work for some infections. Torbay Council's Public Health Team is therefore supporting 'Keep Antibiotics Working' to promote the effective use of antibiotics.
Paul Cosford, Medical Director of Public Health England, said: "Antibiotic resistance is not a distant threat, but is in fact one of the most dangerous global crises facing the modern world today. Taking antibiotics when you don't need them puts you and your family at risk of developing infections which in turn cannot be easily treated with antibiotics.
"Without urgent action from all of us, common infections, minor injuries and routine operations will become much riskier. PHE's 'Keep Antibiotics Working' campaign helps to explain the risks of antibiotic resistance to the public.
"It is important for people to understand that if they are feeling under the weather and see their GP or a nurse, antibiotics may not be prescribed if they are not effective for their condition, but they should expect to have a full discussion about how to manage their symptoms."
For further information on antibiotics, their uses and the risk of resistance, please search 'NHS Antibiotics' online.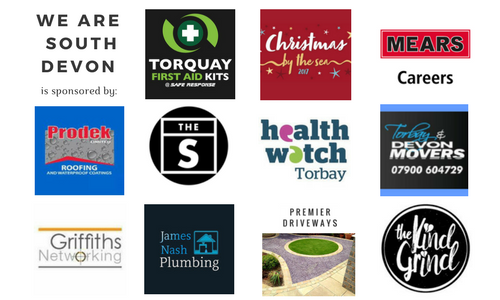 Return to our home page for more local news here.
You can join us on our social media pages, follow us on Facebook or Twitter and keep up to date with whats going on in South Devon.
Got a news story, blog or press release that you'd like to share or want to advertise with us? Contact us