Torbay and South Devon NHS Foundation Trust said a special 'thank you' to local health and social care volunteers at their sixth annual volunteers' tea party earlier this month. The tea party, held in Torbay Hospital's Bayview Restaurant, was a chance to celebrate the many people who give up their time to help make a difference to patients and their carers across South Devon.
Currently, over 600 people volunteer at the Trust in a variety of roles, working in both Torbay Hospital and in the community.
Jane Viner, Executive Lead for Volunteers at Torbay and South Devon NHS Foundation Trust, said: "We are so lucky to have such a large number of passionate and dedicated volunteers in our local community. Volunteers enhance the services that we provide and are truly appreciated by all the people they help.
"The tea party was just a small token of our appreciation and a chance for them to take some time out to relax with their colleagues."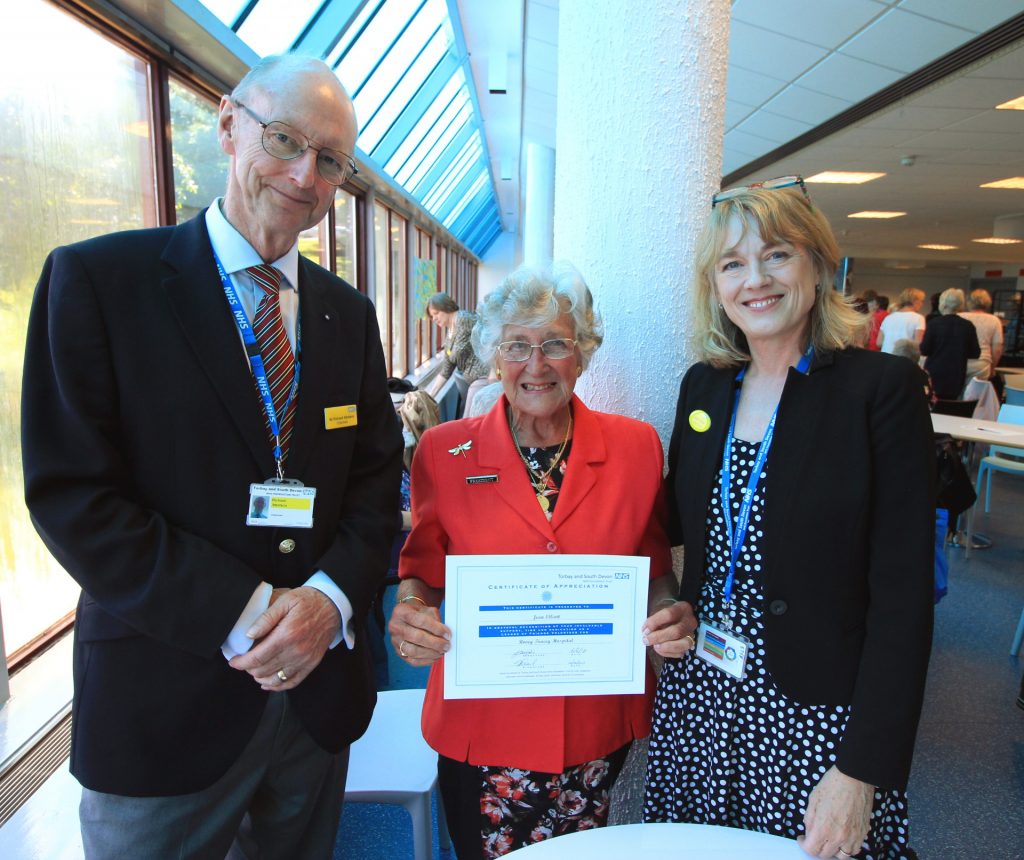 Suzanne, a 'pets as therapy' Volunteer at Newton Abbot Hospital, said: "Daisy, my seven year old Labradoodle, and I have been visiting the Stroke Unit at Newton Abbot Hospital for a few years now as part of the 'Pets as Therapy' scheme. Daisy is a very 'people friendly' dog and I love that she brings such companionship, comfort and enjoyment to the patients. Little did I know just how much she would enjoy being at the Hospital, she often starts to "talk" to everyone as soon as we enter the building.
"She loves all the fuss and cuddles she gets from patients, staff and all those visiting the unit. I am amazed each visit how she seems to know just what patients need from her.
 "I find my visits to the unit very rewarding, I didn't expect to enjoy them so much! It is fantastic to see how much pleasure people seem to get from Daisy – just from us giving up a small amount of time to volunteer! I would encourage everyone to consider volunteering at the Trust to see just how rewarding it can be!"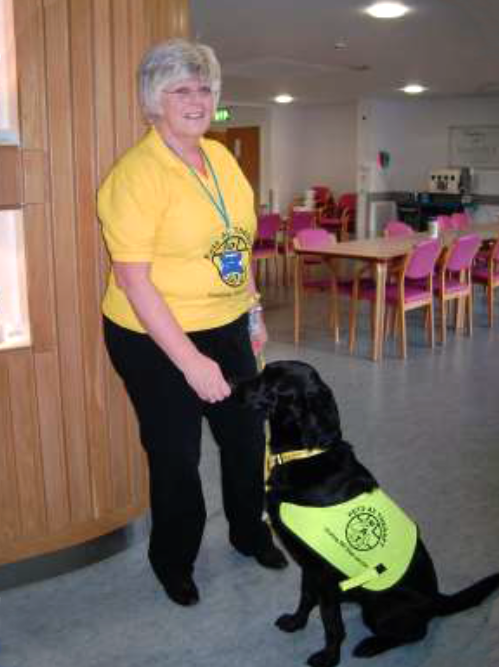 There are a wide range of volunteer roles available with the Trust, including Mealtime Companions, Hospital Car Drivers, Cancer Support Buddies, League of Friends and more. More information about becoming a volunteer can be found on the Trust website   www.torbayandsouthdevon.nhs.uk.