Torbay and South Devon NHS Foundation Trust is reinforcing its smoking ban on National No Smoking Day – Wednesday 13 March.
The Trust has updated its smoke free policy, which bans all smoking on all its sites, to allow vaping outside buildings for the first time. Vaping is seen as an aid to giving up smoking.
The policy has the following aims:
To provide a healthy smoke-free environment for staff, patients and visitors.
Encourage patients to stop smoking before having surgery to reduce the risk of potential complications
Ian Currie, Acting Medical Director at Torbay and South Devon NHS Foundation Trust which runs the Torbay Hospital, said: "It is unacceptable that severely ill patients, babies arriving by ambulance and visitors, often have to pass through tobacco smoke at hospital entrances."
Mr Currie (a vascular surgeon who specialises in treating diseases of the blood vessels) said: "Everyone has a right to a clean environment, whether staff or patients, especially in a hospital where people are being treated.
"We hope that those smokers who are finding it difficult not to light up will understand the importance of having smoke-free sites. A smoke-free hospital will benefit patients' health and our smoking ban reinforces the right for everyone to enjoy a healthier smoke-free environment.''
He encouraged the public and staff to ask anyone they see smoking on Trust sites to put out their cigarettes or to press a button at the main entrances (maternity, main entrance and outpatients) to activate a voice message, asking smokers to do the same.
The government aims for smoking rates, outlined in the tobacco control plan for England, to be 12 per cent or less by the end of 2022. The current smoking rates in Torbay and South Devon are about 16 per cent, but is likely to be much higher in patients undergoing hospital treatment.
Smoking is increasingly expensive and a 20-a-day habit can cost up to £4,000 a year. Quitting is also the single most important thing a person can do to look after their health. Not only will it mean better general health such as more energy and better skin, it will most importantly reduce the risk of serious illnesses such as heart and lung disease and cancer."
It is also important that stop smoking before any planned surgery under the Trust's 'Stop Before the Op' campaign.
Stopping smoking eight weeks or more before an operation is the most important action patients can take to improve their health before surgery. There is good evidence that stopping smoking before hospital admittance:
Decreases wound healing time.
Eeduces length of stay.
Improves bone healing after fracture repair.
In the long term, reduces the risk of heart disease, cancer and premature death.
Significantly reduces the risk of hospital acquired infections such as MRSA.
New signage has been introduced across Torbay Hospital site to act as a visual reminder of the smoke free policy.
The Trust's Stop Smoking Team is offering anyone who wants to give up smoking this March access to support and advice.
Andy Simpson, Healthy Lifestyles lead for the Trust, said: "We hope the new policy, which emphasises the importance of quitting to reduce risk and give the best chance for successful treatment and recovery, helps patients to stop smoking for good.
"Getting help and advice makes quitting easier and we know that with specialised support combined with stop smoking products, such as vaping, you are four times more likely to be successful than if you go it alone.''
The Trust is trying to encourage smokers to become smoke free with advice and support. For help to stop smoking in Torbay, Devon and Plymouth see the information below or search 'smokefree' on-line for your free personal quit plan.
Andy added: "Our smoking advisors help hundreds of people each year and can give tailored support and advice on quitting as well as reducing harm from tobacco, by using alternatives such as e-cigarettes."
For more information on quitting smoking visit Devon : visit www.onesmallstep.org.uk or call 01392 908 139, Torbay : visit www.tsdft.uk/lifestyles or call 0300 456 1006, Plymouth : visit www.oneyouplymouth.co.uk or call 01752 437177; NHS Smokefree National Helpline 0300 123 1044 or search 'smoke free' for your free Personal Quit Plan.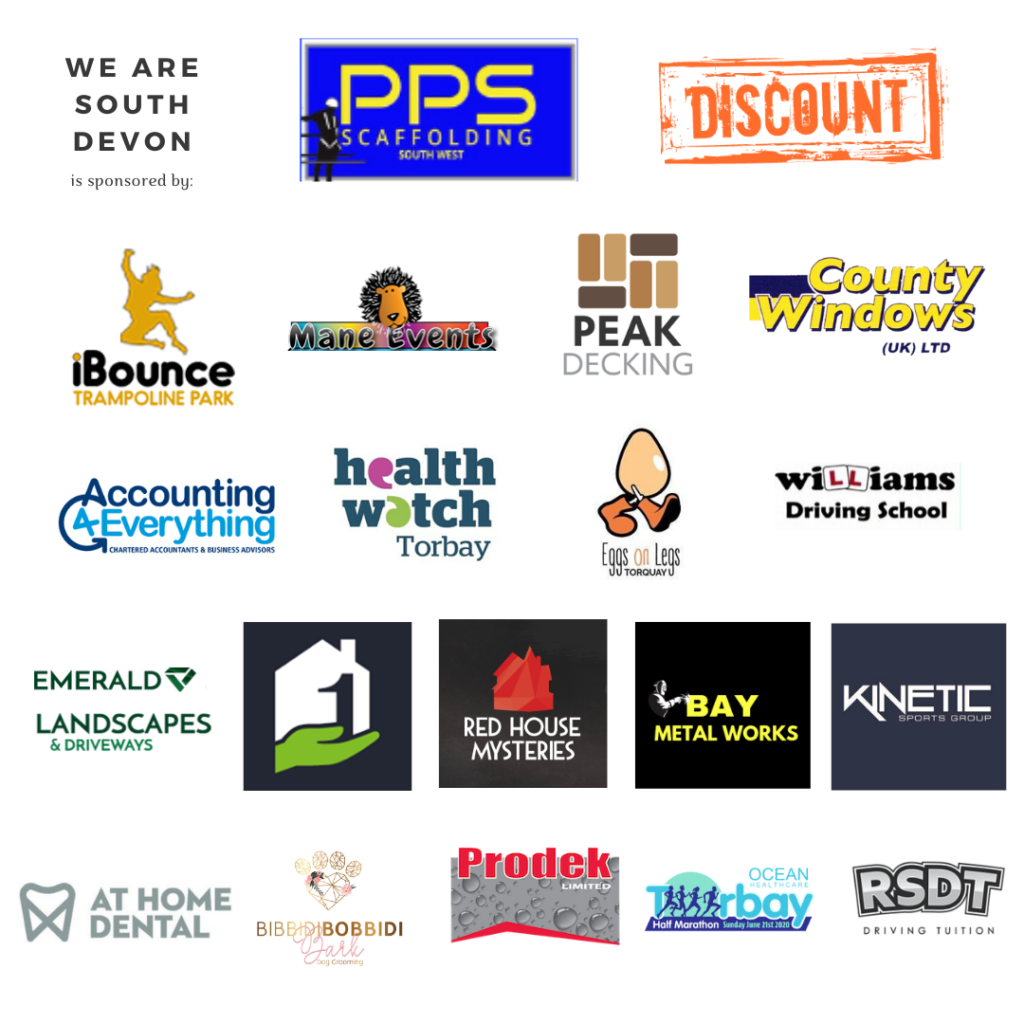 You can join us on our social media pages, follow us on Facebook or Twitter and keep up to date with whats going on in South Devon.
Got a news story, blog or press release that you'd like to share or want to advertise with us? Contact us