Update: https://wearesouthdevon.com/have-you-seen-missing-woman-rose/
A search resumed this morning following a major search around the Ansteys Cove area last night after a woman in her 20's was reported missing.
Police, Coastguards and lifeboats are currently on the Ansteys Cover area and the car park has been closed.
The woman from Torquay was reported missing Friday afternoon.
Search and rescue teams and the coastguard helicopter joined the search last night.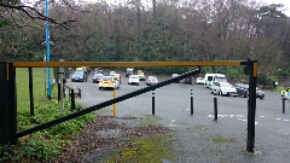 We will update as more information becomes available.
For more community news and info, join us on Facebook: We Are South Devon or Twitter: @wearesouthdevon