A man was arrested last night (Sunday 2oth March) in Paignton following a bank robbery in Paignton on Saturday.
A 30-year-old man is currently awaiting questioning in police custody following robbery at Natwest bank in Victoria street.
Police were called just before midday on Saturday 19th March following a robbery at the Natwest bank. A small amount of money, in the region of £200 was taken and has since been recovered by the police.
Searches took place in and around Paington including the train station and seafront.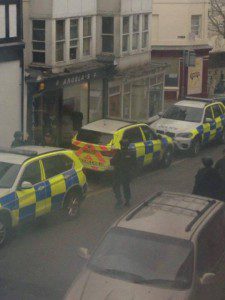 No one else is currently being sought in connection with this incident.