On December 27 2016 we lost Carrie Fisher. None were more upset by the news than Torbay's Jedi community – and there are a lot of them. In the 2011 Census 500 people in the Bay identified themselves as Jedi Knights, making Jedi our fifth largest 'religious' community.
Christian 82,924
No Religion 35,535
Religion not stated 10,110
Muslim 521
Jedi Knight 500
Buddhist 389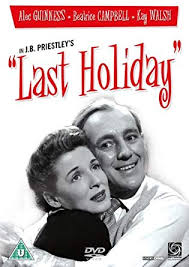 Presumably local Jedis are aware that their leader Obi-Wan Kenobi, disguised as Alec Guinness, was in Torquay back in 1950 when he was the lead in the move 'Last Holiday'.
And as another Torbay link, Daisy Ridley who plays Rey in the new Star Wars movies is the great niece of – Torquay Boys Grammar School teacher, writer of the play 'The Ghost Train', and Godfrey in 'Dad's Army' – Arnold Ridley.
We're not alone in having a sizable population following this belief system. It all began during the 2001 Census when there was a campaign to encourage people to answer the "What is your religion?" question with 'Jedi'. 390,127 people (almost 0.8%) defined themselves as the Star Wars saviours. Predictably a few religious folk, annoyed that some weren't taking faith entirely seriously, derided the Jedis as a made-up religion featuring impossible events… not being aware of the concept of irony.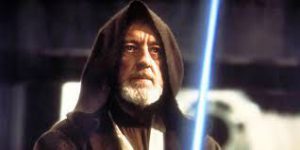 Yet, many of our Jedis weren't simply having a laugh at bureaucracy's expense. The 2001 Census caused a good deal of public and media discussion and the 'Jedi' answer was used to disrupt and draw attention to legitimate concerns.
With 14 million now saying they have "no faith", Jedi could be part of a growing dissent – an objection to how people in power legitimise religion based on its antiquity or number of adherents. Others were concerned about how the 'religion' data might be used, or they objected to the inclusion of a question on religion at all and reacted against the apparent presumption of having such a belief. Some said they were making a statement about privacy or were annoyed with having to fill in the questionnaire in the first place – it was compulsory.
Most, perhaps, became Jedi because it was funny. Indeed, even some officials saw the lighter side – suggesting that someone at the Office for National Statistics has a sense of humour, they put out a press release entitled "390,000 Jedi there are".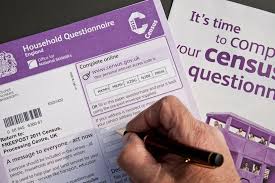 In June 2005, newly elected Copeland MP Jamie Reed jokingly declared himself to be the first Jedi Member of Parliament during his maiden speech, and in 2006, Edward Leigh, Conservative MP for Gainsborough, asked whether he would be allowed to set up a Jedi Knights faith school during a Committee debate on the Education and Inspections Bill.
On 16 November 2006, two Jedi delivered a protest letter to UN officials in recognition of the International Day for Tolerance. They requested that it be renamed the "UN Interstellar Day of Tolerance" and cited the 2001 Census. This all raises awkward questions about the privileges still retained by the established Church – how do you decide what a 'real' religion is when world faith systems can feature talking snakes and flying horses, albeit often in a metaphorical sense?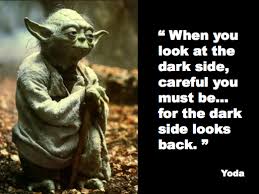 Sadly, in the 2011 Census we learned that the number of Jedi had fallen to 176,632. Yet, though the number of Jedi has dropped by more than 50 per cent over the past 10 years, they are still the most selected 'alternative' faith on the Census, and constitute 0.31% of all people's stated religious affiliation in England and Wales.
So our thanks go out to the Bay's Jedi Knights. Whether you're on the check out at Newton Road's ASDA or in a Brixham bed sit, it's good to know you're still out there.
And remember, "For over a thousand generations, the Jedi were the guardians of peace and justice in the Old Republic – before the dark times. Before the Empire." We may need your help again soon…
You can join us on our social media pages, follow us on Facebook or Twitter and keep up to date with whats going on in South Devon.
Got a news story, blog or press release that you'd like to share or want to advertise with us? Contact us