"Upon this rock I will build my church, and the gates of hell shall not prevail against it". Matthew 16:18
As Torquay was once the richest town in England it came to feature a high number of churches and chapels to cater for its primarily Christian residents. Over the years, however, the numbers of Christians in the Bay has fallen dramatically to less than half of our population. As only around 2%of us now go to church, many places of worship have been demolished or turned to other uses.
One of these was St Andrews Presbyterian Church in Torwood Gardens which went through a series of uses until it became an apartment block.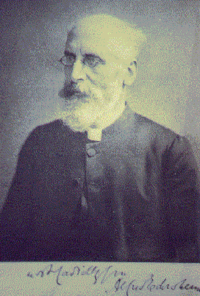 The building originated with Alfred Edersheim (1825-1889). Alfred (pictured above) was a Jewish convert to Christianity and a Biblical scholar known especially for his book 'The Life and Times of Jesus the Messiah' (1883).
Born in Vienna of wealthy Jewish parents, Alfred moved to Hungary and became a teacher of languages. He then converted to Christianity and came under the influence of a Church of Scotland chaplain, ministering to workmen engaged in constructing a bridge over the Danube. He accompanied his friend on his return to Scotland and studied theology in Edinburgh. In 1846 Alfred was ordained to the ministry in the Free Church of Scotland and became a missionary to the Jews in Romania. He came to Old Aberdeen Church in 1848 and remained there for 12 years where he translated German theological books into English and wrote his 'History of the Jewish Nation from the Fall of Jerusalem to the reign of Constantine the Great'.
Due to his failing health, he resigned and moved to Torquay. Yet, Alfred didn't relax for long. Large numbers of people were coming to the town from Scotland for health reasons. Scottish residents, accordingly, needed a church. Originally Presbyterian services were held in the Masonic Hall in Park Street – now Park Hill Road. During 1861, Alfred gathered his congregation, a Mr Marchetti donated some of his own land, and in 1862 they began to build St Andrews Presbyterian Church in Torwood Gardens. The church was opened on April 5, 1863.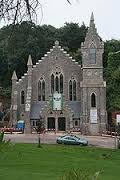 However, during the mid twentieth century, congregations declined and Torquay had many churches to cater for the falling numbers of church-goers in the town. The church closed in 1951 and was sold to the Christian Scientists for £8,500.
There may be a bit of irony that this Presbyterian Church – from a branch of Protestantism known for its severity – would become 'The Monastery', the only all-night dance venue in the South West at the time.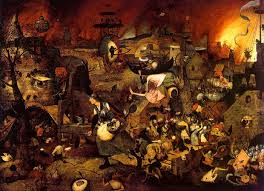 Known as 'The Mony' it, "boasted a cracking sound system, and a state of the art lighting system… multi-level dance platforms, a huge stage area and a large full size balcony spanning round the entire venue… a good sized chill-out room." As a club, it was unusual as it was open from midnight until 7am every Saturday night through to Sunday morning. It was unlicensed and sold only, "soft drinks, water, milk, teas & coffees, ice lollys, glow sticks and white gloves". The club's alcohol-free status also meant that the minimum age was 17. Here's some images:
Voted the third best club in the world by the Independent Magazine, DJ's such as Steve Thomas and Graham Gold played, "hard house and later hard trance". Big name guest DJs would also help to attract people "on a weekly pilgrimage" from across Devon and from as far as London and the North.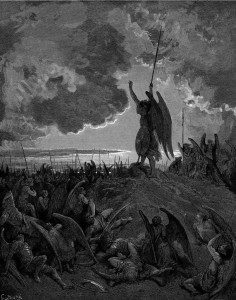 We can be fairly sure that Alfred wouldn't have approved of the change to The Monastery. He was a Bible literalist whose only reference points would have been Milton, Dante and the Flemish images of Hell. He may well have seen parallels…
The Monastery closed in 2000 after a Police raid. Though the club didn't serve alcohol, clubbers were accessing other substances to assist their wakefulness. Yet, regulars have pointed out that the quantities of drugs actually found during the raid were very small. Certainly, a great deal of noise disruption was caused to local residents. Some have suggested, however, that one of the main reasons for the authorities' hostility was that the club lured away drinkers from the harbour side's other more traditional alcohol-based venues.
The Church that rocked is now an apartment block, but here it is in its heyday:
…