A mother contacted Spotted Torquay today to warn other parents about a blanket bought in Torquay.
The blanket's stitching came apart and she found it wrapped around her child's neck.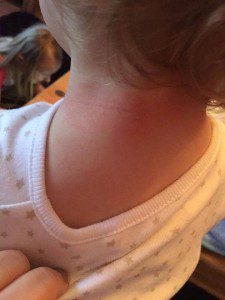 Speaking to Spotted, she said:
"Please can I warn everyone about these blankets, I went to get my baby after his afternoon nap to find the seam had come apart and was wrapped so tightly around his neck that it had to be cut off, we were lucky, the next baby might not be. Surely the stitching should be more secure on items for babies?"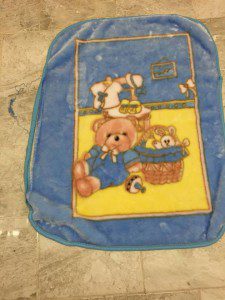 The mother intends to inform the shop that she purchased the item from and is going to contact trading standards.
She wanted to warn other parents in the meantime to prevent this happening again.
We will update and let you know the outcome of these actions.
The blanket is said to have been bought from a stall in Torquay's 'Union Square' (also known as the Haldon centre)  Similar blankets have also been seen in other shops. They do not appear to be labelled.