The mother of Nathan Wood who tragically died earlier this month has written an open letter to her son's friends and their parents.
Nathan, 16, went missing Nathan Wood went missing on Friday, 5th August after an extensive search by police, coastguard and search and rescue teams, his body was found on Sunday, 7th August.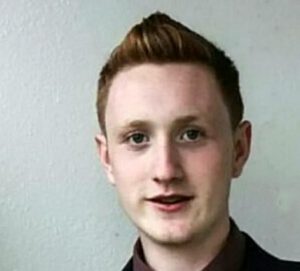 It is believed that Nathan, King Edward VI Community College student had taken hallucinogenic drug known as 'N-Bomb'. Nathan was last seen in a distressed state running towards the river.
It is with Mandi's permission, that we share her important message with you.
It has been just over a week since every parents nightmare happened to me and the terrible news came through that Nathan had been found dead, after going missing on Friday. He is never coming home, we will never see him again, he will never have another Birthday, Wedding day or see the birth of his first child……..

Last Friday, Nathan made a mistake that cost him his life. He did something so many of you are doing, that you think is Ok, it's Not OK.

These so called 'legal highs' have been banned for a reason: they are dangerous at best, killers at worst.

Our family would like you to really think about what you are doing, if you are making the same bad choices……

What are you putting into your body ?

Do you know that it is, what you think it is ?

What effect will it have on you ?

What effect would it have on your family and friends?

Would you like them to have to go through the same nightmare we are going through…..?

We would like you to think of Nathan in his present state, cold, alone and no longer with those who love him dearly.

To those of you who were with him on that Friday, have you all been completely open, honest and truthful, with the police inquiries and given them all the information that they need ?

If you are completely comfortable with yourselves and know that you have done everything possible to help with the enquiry and eliminate the people who continue to sell these drugs, then you are most welcome to join us for Nathans funeral.

And to the parents, please encourage your kids to do the right thing and help with the enquiry. They have to live with their conscience.

We need to keep our son's and daughters safe and be there for them, when they need to talk.

Nathan will be so sorely missed by his family, girlfriend and friends.

None of our lives will ever be the same again.
Please do not let his death be in vain……..

Mand Retter ~ Naths mum
A fund set up to help pay for Nathan's funeral has reached over £5000, click here to see more: https://www.gofundme.com/2spsdya3
For more local news and info, go to our home page or you can join us over on Facebook or Twitter.