Here at WASD we've mentioned Edward Bulwer-Lytton (1803-1873), the nineteenth century's most significant occult author who lived in his Torquay home Argyll Hall on Warren Road. It may be just a coincidence but, just a few yards away, was the home of another well-known author of the weird and horrific.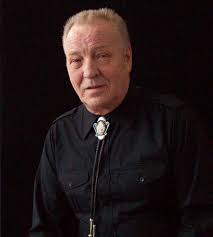 The now derelict Sheddon Hall Hotel on Sheddon Hill (pictured right) was the home of Brian Lumley, (pictured left)the author of a huge range of horror fiction.
Brian began writing at the age of 29 in 1967. At the time he was still serving in the British Army with 13 years to go to complete his military career of 22 years. His early work was influenced by the American fantasy and horror fiction pulp magazine Weird Tales and its writers, such as Robert E. Howard and Clark Ashton Smith. His first stories and books were published by Arkham House, the publishing house specializing in weird fiction founded by August Derleth in Sauk City, Wisconsin in 1939.
One of Brian's main influences was the American author HP Lovecraft (1890-1937). Lovecraft was pretty much unknown before he died in poverty, though he has now achieved posthumous fame, his best known tales being focussed on the 'Cthulhu Mythos' of Cosmic Horror. Brian commented, "I should think just about every young writer – which I was at the time – would be influenced by HPL. As an American writer of weird fiction, he was at the top of the class". Here's another bit of a coincidence, Lovecraft's family came from Newton Abbot…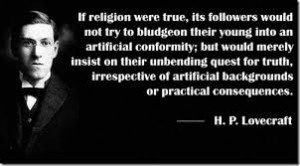 Leaving the Army in December 1980, Brian began writing full time, and four years later completed his breakthrough novel, 'Necroscope'. The novel featured Harry Keogh, a psychic hero for the Great Majority, the teeming dead, with whom he is able to communicate.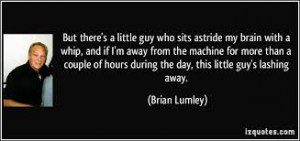 'Necroscope' has now grown to 16 volumes, has been published in 14 countries and has sold many millions of copies. There are also 'Necroscope' comic books, graphic novels, a role playing game, figurines and in Germany a series of audio books.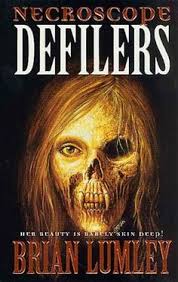 Along with the 'Necroscope' series, Brian is also the author of more than fifty other titles. He's the winner of: a British Fantasy Award; a Fear Magazine Award; a Lovecraft Film Festival Association 'Howie'; the World Horror Convention's Grand Master Award; The Horror Writers Association's Lifetime Achievement Award; and The World Fantasy Convention's Lifetime Achievement Award.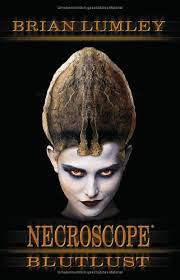 For seven years, Brian's American wife Barbara Ann (Silky), ran 'KeoghCon', an annual gathering of friends and readers dedicated to her husband's work. The convention – "The Gathering of the Lumlians to Celebrate Brian's work" – ended when the Shedden Hall Hotel was sold in 2007.
Some critics, of course, look down on horror fiction, but, as Brian says, "A literary critic is someone who can't write, but who loves to show he would have been a wonderful writer if only he could!"
Although he is no longer writing novels, Brian is still penning short stories and novellas.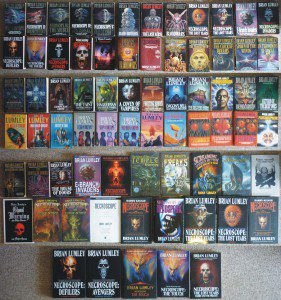 Brian Lumley is part of our town's writing tradition. He joins a long list of great writers on the macabre and mysterious who have had associations with our town. Mary Shelley ('Frankenstein'); Robert Louis Stevenson ('Dr Jekyll and Mr Hyde'); Edward Bulwer-Lytton ('The Haunters and the Haunted'); Charles Dickens ('A Christmas Carol'); Arthur Conan Doyle ('Sherlock Holmes'); TS Eliot ('The Waste Land'); Rudyard Kipling ('Tales of Horror'); Oscar Wilde ('Dorian Gray'); Wilkie Collins ('The Woman in White'); Henry James ('The Figure in the Carpet'); Trevor Ravenscroft ('The Spear of Destiny'); all lived in or visited Torquay .
For more community news and info, join us on Facebook: We Are South Devon or Twitter: @wearesouthdevon