Nelson filmed rescuing the Queen of Naples from Corbyn Head in 1918.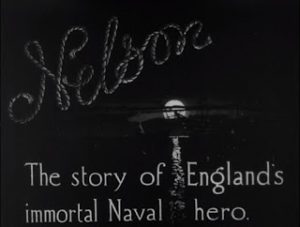 We've mentioned before that Torbay had an active early film making tradition. One of the first of those Bay-set productions was the 90-minute film 'Nelson'. As the title suggests, this was a biopic of the naval hero. Directed by Maurice Elvey, it was filmed in the second half of 1918. Black and white and silent, it has a wartime propaganda theme – timed to bolster public morale at the end of the Great War – and begins with views of British warships. The captions inform us that British sailors "are the best and always have been".
A young boy is being told to read the story of Nelson. He opens his book and we're back in the eighteenth century.
This is quite an epic movie with a large cast and various naval and land battles. At 36 minutes in we visit the dissolute King of Naples at his Palace – clearly Torquay's Grand Hotel with Corbyn Head in the background – and 58 minutes in we see what looks like Torre Abbey (pictured above) in a major battle scene recreating the assault on the Corsican stronghold of Calvi in 1794 – where Nelson lost his eye.
In Naples Nelson is defending the monarchy from the mob. Torquay stands in for the Italian city and the revolting peasants are played by locals. In the film at 53 minutes we see the storming of Bastia in 1794 – actually Madrepore Road and Pimlico.
At 1.22 the Neapolitan mob rushes loyalist troops. It's claimed on movie location sites that this action scene was filmed along Cockington Lane. However, as Cockington historian Robin Emdon points out, it's difficult to say where the scene is actually set as it doesn't resemble anywhere on the Lane. The mob then storm the gates of the Royal Palace (the Recreation Ground) and the Palace itself (the Grand Hotel).
At 1.26 Nelson protects the Neapolitan Royal Family from the mob and at 2.05 rescues and evacuates them from Corbyn Head (pictured above). This may be a reference to a less fortunate Royal Family – earlier that year  the Russian Imperial Romanovs were shot, bayoneted and clubbed to death on the night of 16-17 July 1918.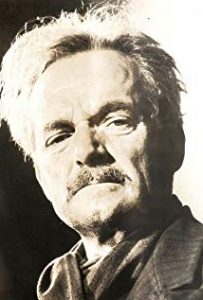 Donald Calthrop (pictured above) played Horatio Nelson, while Malvina Longfellow was Lady Hamilton (below).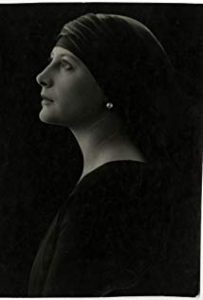 William Pitt is played by Ernest Thesiger (pictured below). Ernest was probably the first openly gay character in the movies, as Dr Septimus Pretorius in the classic 'Bride of Frankenstein'. He further appeared in 1950 in the Torquay-set social satire 'The Last Holiday' alongside Alec Guinness.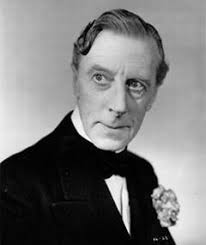 The film also includes what is possibly the first black actor in any positive movie.
The movie in its entirety can be seen at the BFI's site at::
https://player.bfi.org.uk/free/film/watch-nelson-the-story-of-englands-immortal-naval-hero-1918-online