Rowcroft Hospice has released a film in celebration of the genuine moments of joy, happiness and love that happen at the hospice every day.
The film addresses the common misconception of hospices as dark, depressing places by capturing the many precious moments shared between patients, their families, hospice staff and volunteers on a daily basis.
The short film has been produced thanks to a generous donation from Galliford Try and Greg and Judy Fitzgerald and features patients and families who have been cared for by the hospice.
The footage is set to Louis Armstrong's classic track, What a Wonderful World.
Giles Charnaud, Chief Executive of Rowcroft Hospice explained: "A lot of people think hospices are just places where people come to die. This couldn't be further from the truth. Rowcroft is a place where people come to live; it enables families to share those precious moments together.
"We hope that by making and sharing this film, more people will come to understand what really happens at the hospice; how it is able to grant people moments that can be treasured forever."
A film crew was invited to the hospice to capture a variety of genuine moments, which depict patients laughing, playing music, painting and sharing tender moments with loved ones.
Sue Harvey, Inpatient Unit Manager at the hospice, said: "We weren't sure what to expect having a film crew on our Inpatient Unit. After speaking with our patients and their loved ones, some were very keen to take part. The film crew were incredibly sensitive and, as a result, we were able to capture genuinely moving moments shared between our patients and their families, as well as members of staff and volunteers."
The crew also shadowed the hospice's Community Team, which visits patients in their own homes across South Devon.
Giles added: "More than 70% of Rowcroft's work happens out in the community, in people's own homes, care homes and community hospitals, so it was important this was reflected in the film."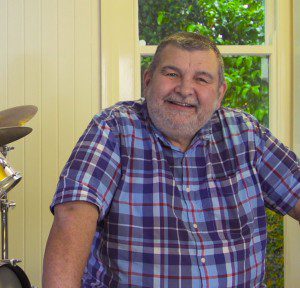 Dennis from Torquay, who is featured playing music in the film, said: "At first it was a bit daunting being filmed but within five minutes it was just like I was doing my normal Music Therapy session. It's nice to be able to pay something back to the hospice by being in the film.
"The film is brilliant, and they did it to a favourite track of mine; I sat and watched it with tears in my eyes, Rowcroft do give extremely good care."
You can find out more about Rowcroft and the wonderful work they do on their website www.rowcrofthospice.org.uk