Rowcroft Hospice is encouraging local people to welcome in the New Year by signing up to take on an extreme fundraising challenge and help raise money for local people living with life-limiting illnesses.
Adventurous fundraisers can choose to take on a number of challenges co-ordinated by Rowcroft in 2017, including cycling from the Grand Canyon to Las Vegas, Vietnam to Cambodia or London to Paris, skydiving from 15,000 feet, or trekking to Ben Nevis.
Community Fundraising Manager for Rowcroft Hospice, Hayley Norrish, explained: "January is an exciting time to start planning your adventures for the coming year and we would love a chance to inspire you with our selection of once in a lifetime fundraising challenges.
"We have a large number of UK and overseas challenges to choose from from, but whichever you decide to tackle, by signing up and raising funds for Rowcroft you'll be making a huge difference to local people living with life-limiting illnesses in your community, while making memories to last a lifetime, and some new friends!"
"If you're interested in finding out more we'd be happy to explain all the details you need to know, and once signed up we'll support you and your fundraising every step of the way."
As well as Rowcroft's own catalogue of extreme fundraising challenges, the hospice is also able to support those who'd like to choose and tackle their own, personal challenge.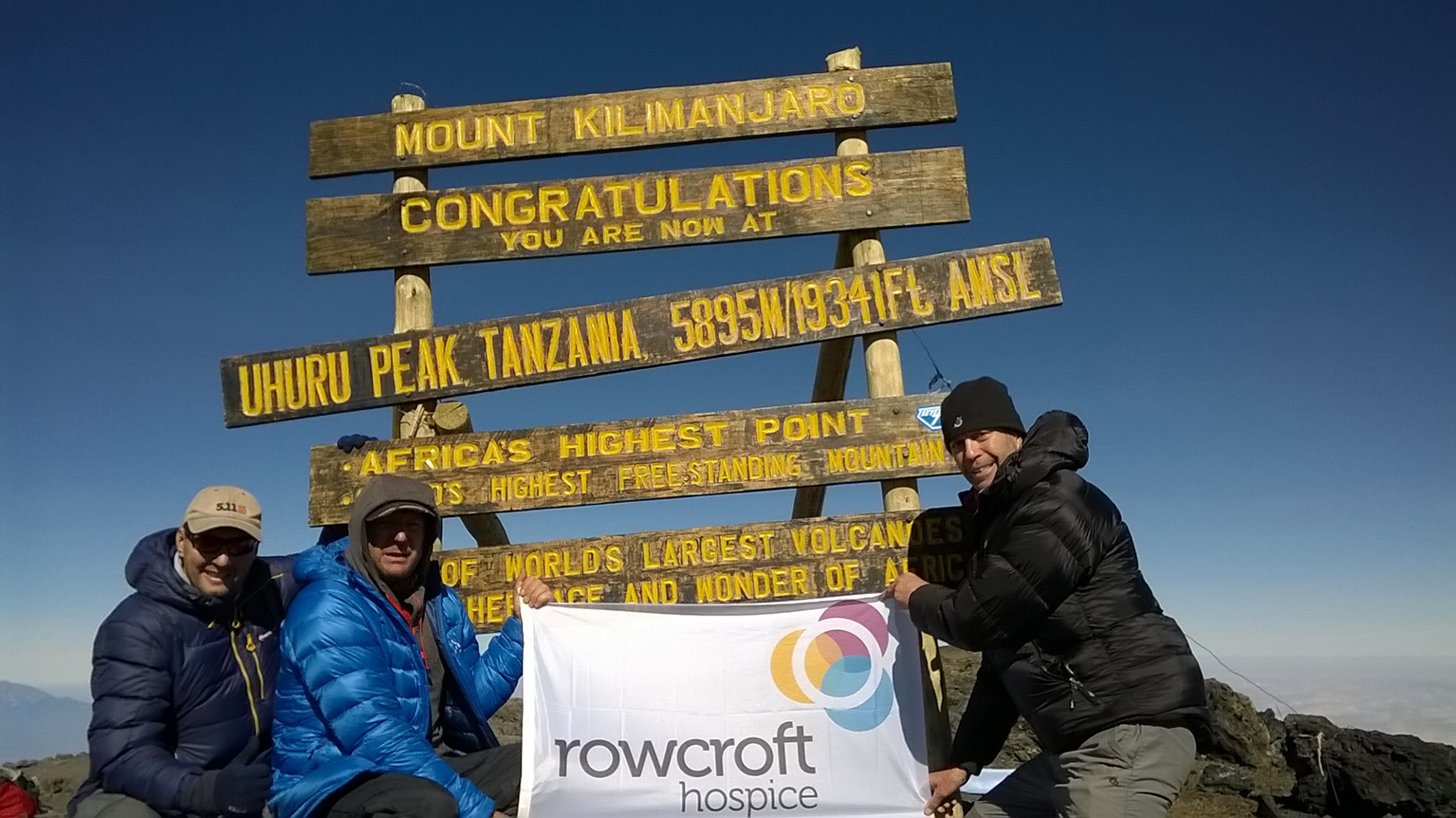 In 2016, Richard Scagell reached the summit of Mount Kilimanjaro to raise funds for Rowcroft and said: "To take on a challenge of this nature is a once in a lifetime achievement so I would encourage anyone who is thinking of embarking on an adventure to go for it. This life is not a dress rehearsal so just do it and be proud of your achievement.
"If you are thinking of doing it for Rowcroft you will get all the support and encouragement you need. Rowcroft arrange all these extreme challenges through a company called Global Adventure who the fundraising team are in constant contact with and who I have personally found very helpful in every aspect when speaking with them. They keep you fully update with what is happening and what needs doing in plenty of time".
To view Rowcroft's full selection of UK and overseas fundraising challenges visit www.rowcrofthospice.org.uk or for more information email Community Fundraising Manager Hayley Norrish hayley.norrish@rowcroft-hospice.org.uk.