A man from Newton Abbot has been sentenced today [Thursday 5 May 2016] to eight and a half years in prison at Exeter Crown Court today for child sex offences.
Nigel Robin Smith, 40, of Queensway, Newton Abbot, was arrested in September 2015 and charged with number of offences of sexual activity with two young girls who were aged between 12 and 14 at the time of the abuse.
Smith (pictured) was remanded in custody and pleaded guilty to eight sexual offences and two offences relating to the supply of cannabis.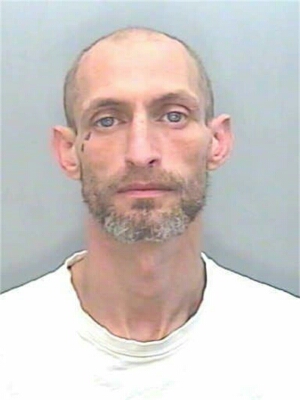 Smith's arrest was part of an ongoing investigation, called Operation Pangram, into child sexual exploitation within the South Devon area.
Over a number of years children as young as 12 have been exposed to alcohol, drugs and sexual exploitation by a number of suspects.
A number of victims have been identified and are being supported and safeguarded by police and social services.
Proactive initiatives have also been put in place around Newton Abbot and Torbay by the local neighbourhood teams, in partnership with the local authorities, to educate and safeguard young people at locations where they gather, to lessen the exposure to this type of offending.
Detective Inspector Mark Smeaton, Local Investigation Team based in Totnes, said: "We take child sexual exploitation offences very seriously as they are a serious threat to young people.
"We will continue to pursue the perpetrators of these damaging offences and bring them to justice.
"This type offending has serious and lasting consequences on the young victims, and any successful prosecution, with support from our partnership agencies, is only the first step in actively supporting their futures."   
Detective Constable Nadine Freestone, Public Protection Unit based in Ashburton, said: "We would like to thank the female victims for their strength and courage in bringing this matter to the attention of police.
"The verdict has pleased the victims and it will undoubtedly help them in moving on with their lives."