(Last Updated On: January 5, 2015)
Torbay resident Norman McNamara was just 50 years of age when he was diagnosed with dementia. Out shopping one day he was so rudely spoken to by a shopkeeper that he decided to be the person to make a difference and change the way people see dementia and treat others.
And there the story began. The Purple Angel was born on 12th January 2012. It was formed as a steering group to try and make Torbay the first Dementia Friendly resort in the country.
Norms as he is known, has since gone on to  win the Exceptional Contribution by a Person Living with Dementia category in the National Dementia Care Awards 2014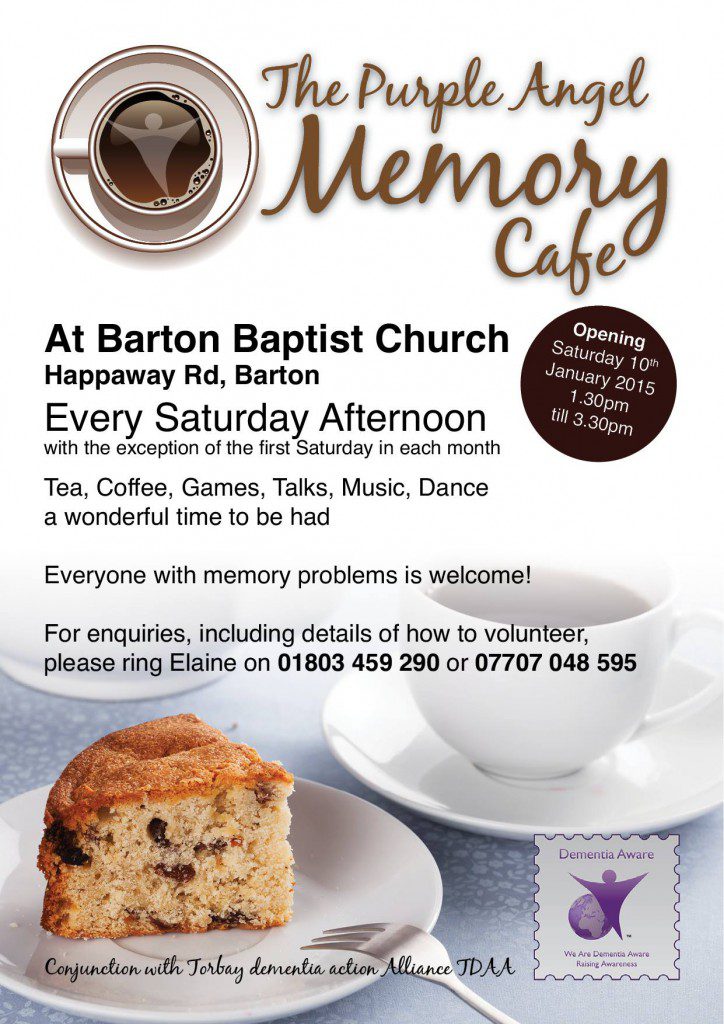 This Saturday, 10th January, Norms will be launching the Purple Angel Memory Cafe in Torquay, at Barton Baptist Church. A big turnout is expected for this momentous launch. The Memory Cafe will run every Saturday afternoon (with the exception of the 1st one of each month) For enquiries, including how to volunteer, please call 01803 459290 or 07707 048595
There is more information about The Purple Angel campaign here