November Moonlight
November brings with it dark skies and colder weather, but it also brings us magic in the form of natural phenomenon. During the Wavelength event from 8th to 10th Nov, Torbay Astronomical Society will be capturing live images of the Moon, projecting them for audiences at Torre Abbey to see up close. How exciting is that! If clear, the Moon is well positioned out over Tor Bay (eastward) throughout all three evenings. if skies are cloudy, they will be linking real-time with the robotic SLOOH telescopes in the Canary islands.
Winter Fest returns to Torre Abbey
Torre Abbey's annual Winter Fest will be taking place on 30th November and 1st December and the organisers are looking for volunteers to help out across the weekend. Roles include stewarding around the House, selling refreshments and assisting stallholders during set up and take down. 'Join us,' they say, ' for a magical festive weekend which promises to be both fun and sociable, with plenty of time for your own Christmas shopping.'
Hours are 9.30-5.30 on the Sat, and 9.30-7.30 on Sunday – with shifts available on full or half days.
Please contact Anna.Gilroy@torbay.gov.uk if you are available.
Volunteering with Artizan
Artizan Gallery are seeking a volunteer to work with them in 2020 to help further their work promoting and supporting visual arts in the Bay. 'The opportunity will provide invaluable experience of working in an arts environment,' they tell us, 'and will involve all aspects of the business from working with artists, preparing for and curating shows and other events, promotional activities, engaging with businesses, educators, collectors and exhibition visitors and working with us to develop strategies to encourage more people to engage with and experience visual arts.'
Initially they are seeking someone who has at least one day a week to spare and who has an interest in visual arts. They feel that this opportunity would provide an enriching experience for someone seeking to expand and broaden their knowledge of the arts or for someone considering a career in them.
You can find out more about Artizan at https://www.artizangallery.co.uk/ and can contact them on 01803 428626 or 07522 509 642 if you have any questions or you can arrange to call into the gallery.
Discovering the real Agatha Christie
Alice Graham, curator of the exhibition explains:
"I've become very fond of Agatha through the process of curating this exhibition. She was such a fun lady, and she's sort of like the grandma we all want really. You know she had this amazing career, but actually, behind the scenes, she was loving and great fun. I think what I've taken away really from curating it, is it seems to me whatever happens in life, the words of Agatha Christie come back into my head and I think 'oh yeah that's what Agatha would have said, that's what Agatha would have thought'. It's had quite a big impact on me really and I'm very very fond of her."
The exhibition ends on November 25th.
Bob Jope HEALTHWATCH TORBAY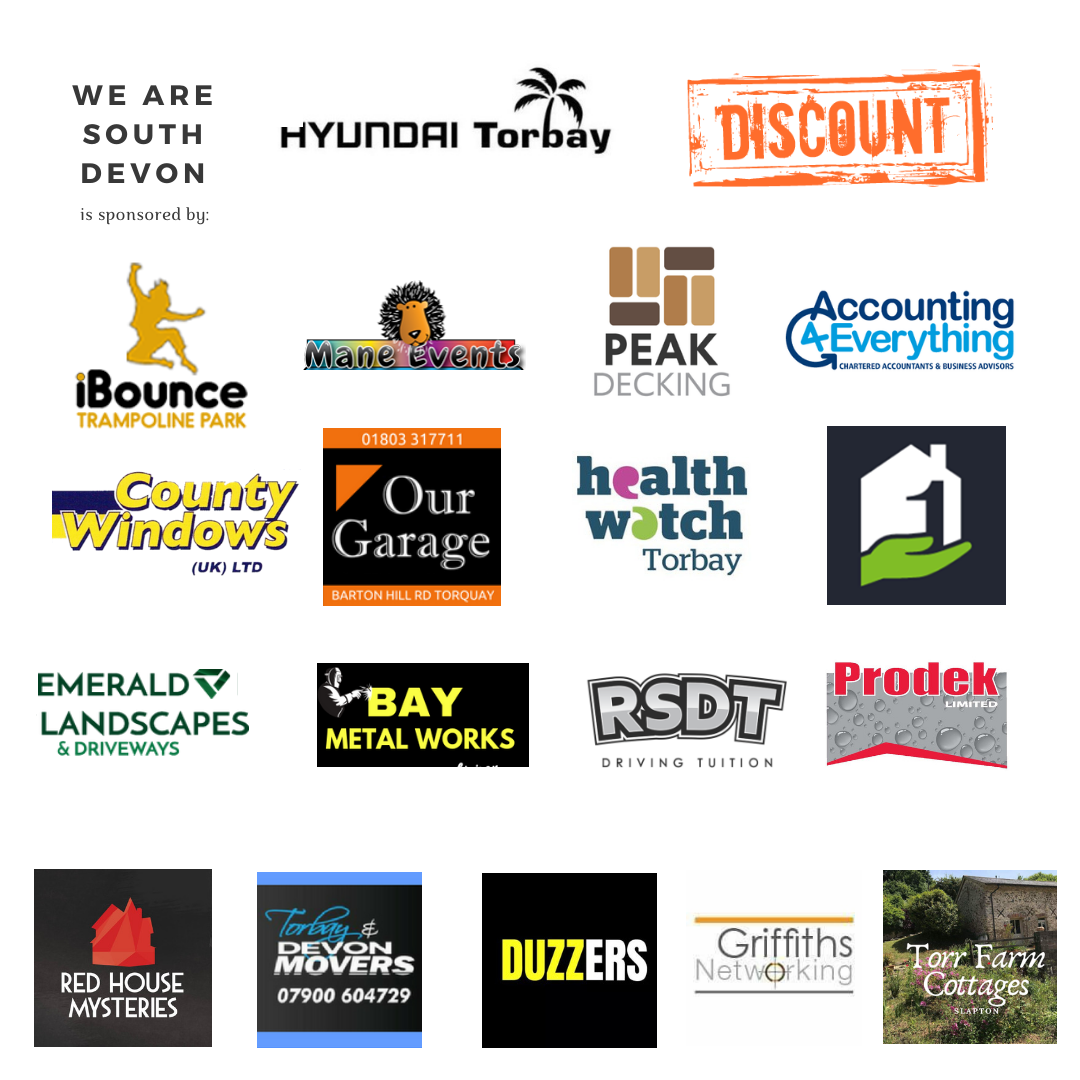 You can join us on our social media pages, follow us on Facebook or Twitter and keep up to date with whats going on in South Devon.
Got a news story, blog or press release that you'd like to share or want to advertise with us? Contact us