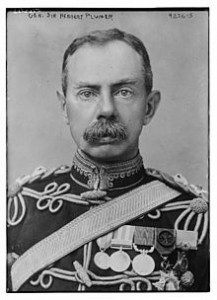 Wylam Lodge on Torquay's Haldon Road (pictured right) was originally Malpas Lodge, and by 1906 was known as Kya Lam. From 1876 to 1885 the house was the home of the Plumer family.
Despite many sources – including Torbay Council – claiming that Herbert Plumer was born at the house, Herbert was actually born on 13 March 1857 at Sussex Place, Kensington, London… though he did live in Torquay.
Herbert was the younger son and second of four children of Torquay's Hall Plumer of Malpas Lodge and his wife, Louisa Alice Hudson. Educated at Eton and Sandhurst, he received his commission in 1876. After the Boer War, Herbert rose quickly through the ranks. It was said that, as he was an officer who had come up through the ranks, he had a particular understanding and sympathy for the plight of the front line troops under his command.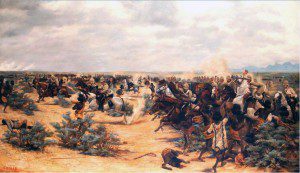 Herbert saw service in the Sudan at El Teb in 1884 (pictured left) and fought in South Africa during the Boer War where he led the relief column to Mafeking. While he was noted as being a strict disciplinarian he was, apparently, popular among his men as he commanded from the front and had a sense of humour. Later he would be nicknamed him 'Old Plum and Apple' or 'Daddy Plumer'.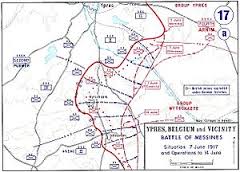 In May 1915 he was given the command of Second Army Corps that was based in the Ypres Salient. Between May 1915 and June 1917 Herbert observed the reality of trench warfare. In contrast to other senior officers he was willing to adopt new ideas on how to break the stalemate. The objective was to challenge the German occupation of Messines Ridge which dominated the killing fields of the Ypres Salient.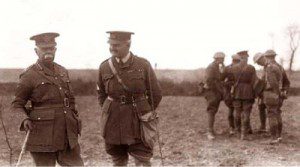 Herbert's motto was "Trust, Training, and Thoroughness" and his attack on Messines Ridge coordinated the use of artillery, infantry and engineering tactics. A devastating shock tactic involved the digging of tunnels underneath the heavily defended German lines on the Ridge. The detonation of explosives in the tunnels (pictured below)and the combination of artillery and infantry units during the attack used a creeping barrage.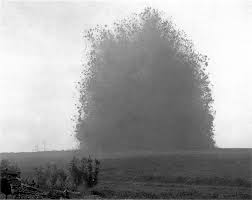 Accordingly, the attack on Messines Ridge was a major success. This was in stark contrast to the Battle of the Somme 11 months earlier. The Germans lost the high ground around Ypres. 7,000 prisoners were taken while the Allies lost 3,538 killed and just over 20,000 wounded or missing. In his book 'The Great War Generals', Robin Neillands wrote, "Plumer is one of the few commanders who came out of the Great War with an enhanced reputation."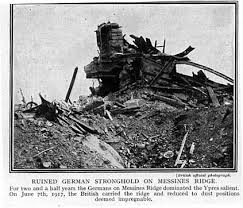 In 1918 Herbert was appointed Commander of the British Army of the Rhine. A year later he became Governor of Malta. His final major appointment was as High Commissioner of Palestine – a post he held for three years. He was also given the honour of becoming a Freeman of the Borough of Torbay. Herbert died on July 16th 1932 and is buried in Westminster Abbey.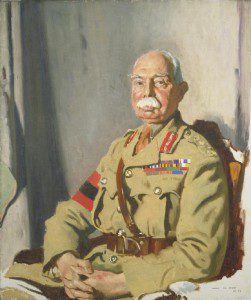 Here's the assault on Messines Ridge:

…