A Torbay Hospital nurse has retired after clocking up an astounding 66 years' service for the NHS.
Monica Bulman, a Registered General Nurse (RGN), worked on Hutchings ward at Torbay Hospital as part of the specialist outpatient surgical clinic team for Endoscopy. She is one of the oldest and longest serving nurses in Britain.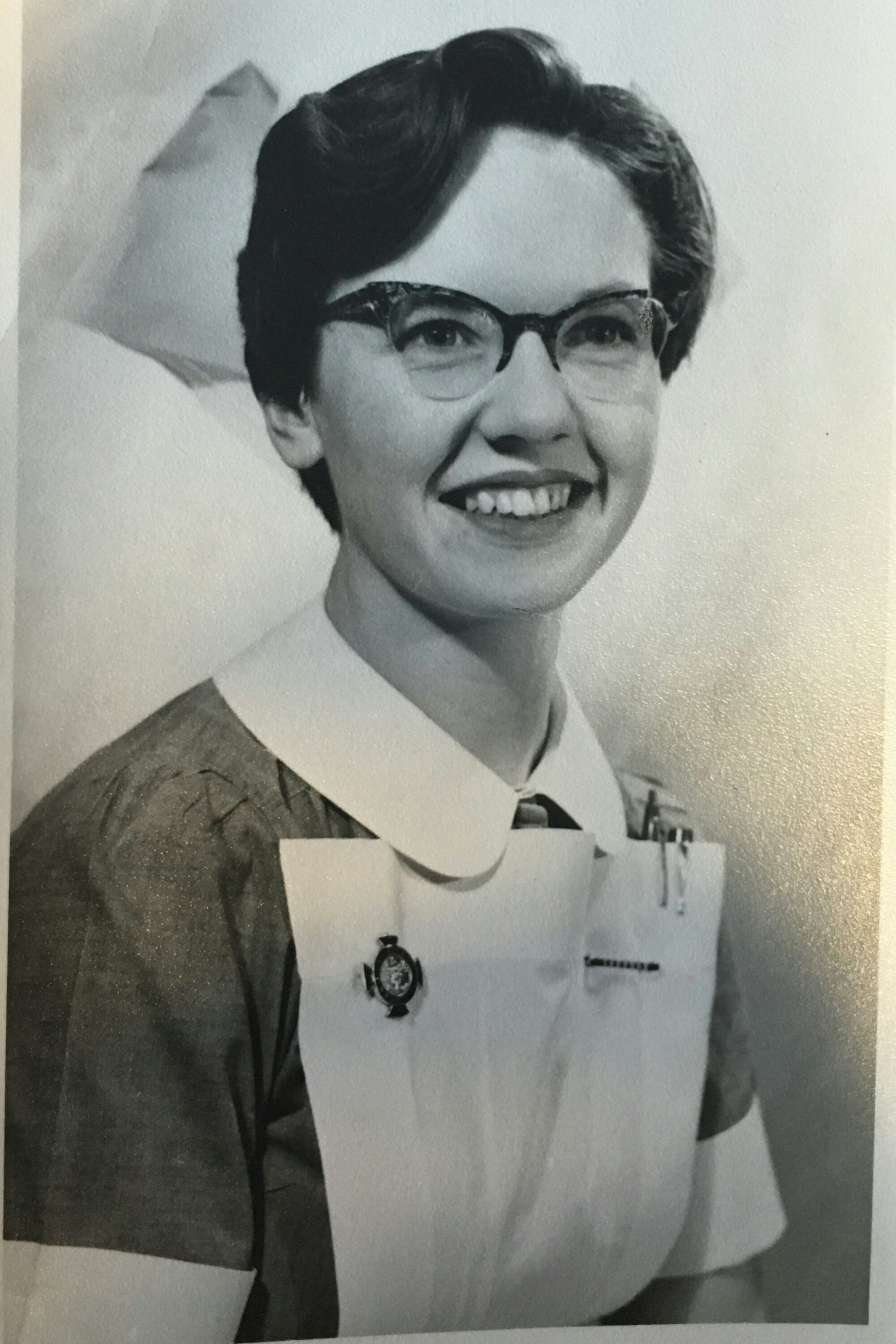 Monica's retirement, which took place on 22 February, coincides with national celebrations of the NHS 70th anniversary year. The NHS was launched on 5 July 1948 and Monica has worked for the NHS for 66 out of the 70 years since its creation.
Aged just 19, Monica started to work in the NHS in 1952 as a State Enrolled Nurse before undergoing further training to qualify as a State Registered Nurse in 1957 (now known as a RGN).
Monica said: "The NHS has been a huge part of my life and I wouldn't have wanted it any other way! However, I have decided that it's now time for me to put my fob watch and belt away to enable me to spend quality time with all my loved ones.
"I have absolutely loved being a nurse – it has brought me so much pleasure and I have enjoyed every single second. It's certainly going to take some getting used to with not coming in to work and seeing all my wonderful patients and colleagues. I'm going to thoroughly miss being a nurse."
After 66 years working as a healthcare professional, Monica has seen many changes: "Nursing has changed a lot over the years especially the technology, which is wonderful – unless it breaks down!" Monica quipped.
"Although we now have much more paperwork to compete, it is fantastic that with the technology we can now look up our patient's x-rays and test results at the click of a button rather than having lengthy waits for the information. Another change that amuses me is that years ago the Theatre Nurses, who were all gowned up, had to manually thread the needles for surgery, whereas now these all come in packs, pre-threaded!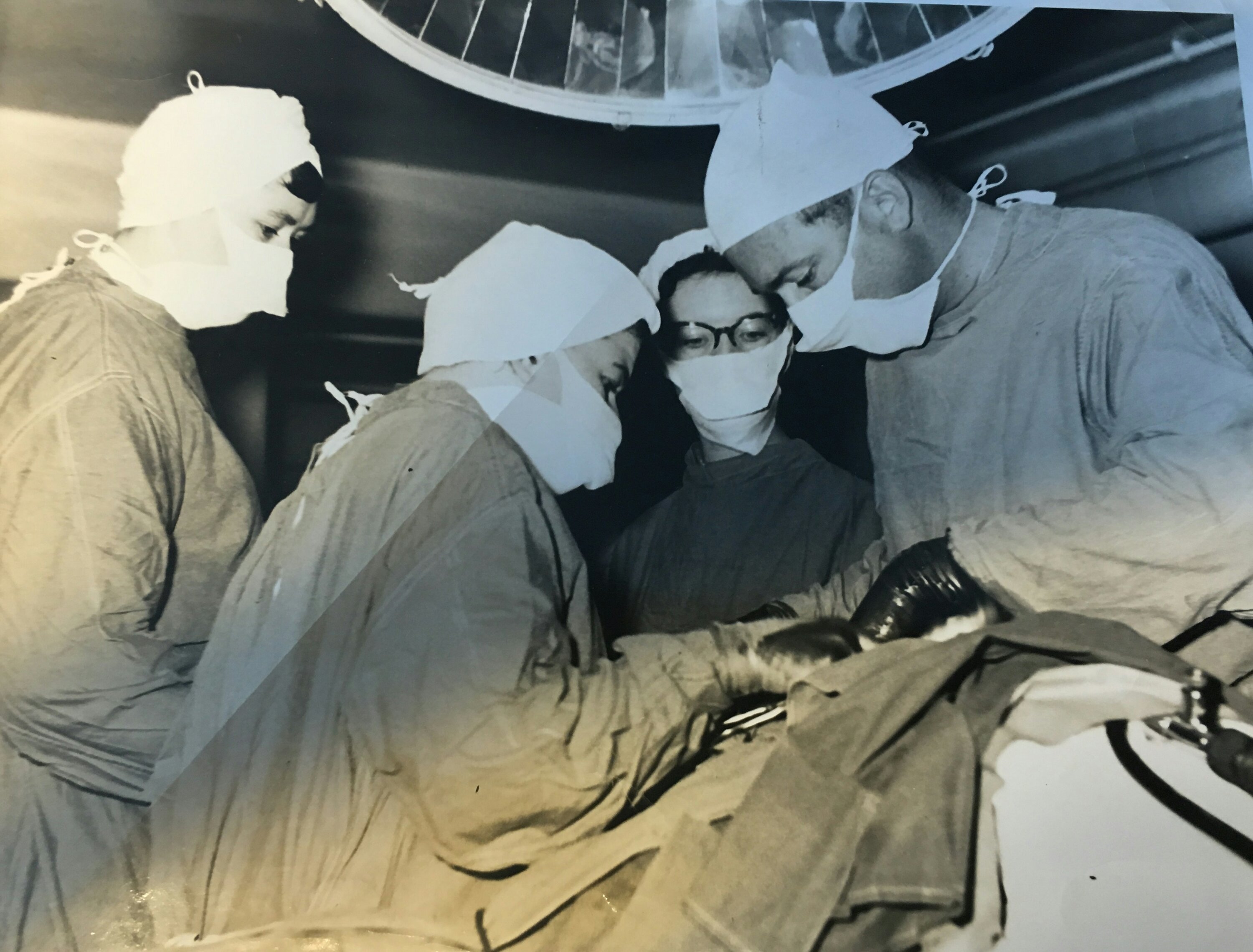 "The uniforms have also changed considerably although I have to admit I did prefer our old uniforms, they were much more glamourous. I bought a belt to wear with my uniform when I qualified in 1957 – I still have and wear the very same belt to this day."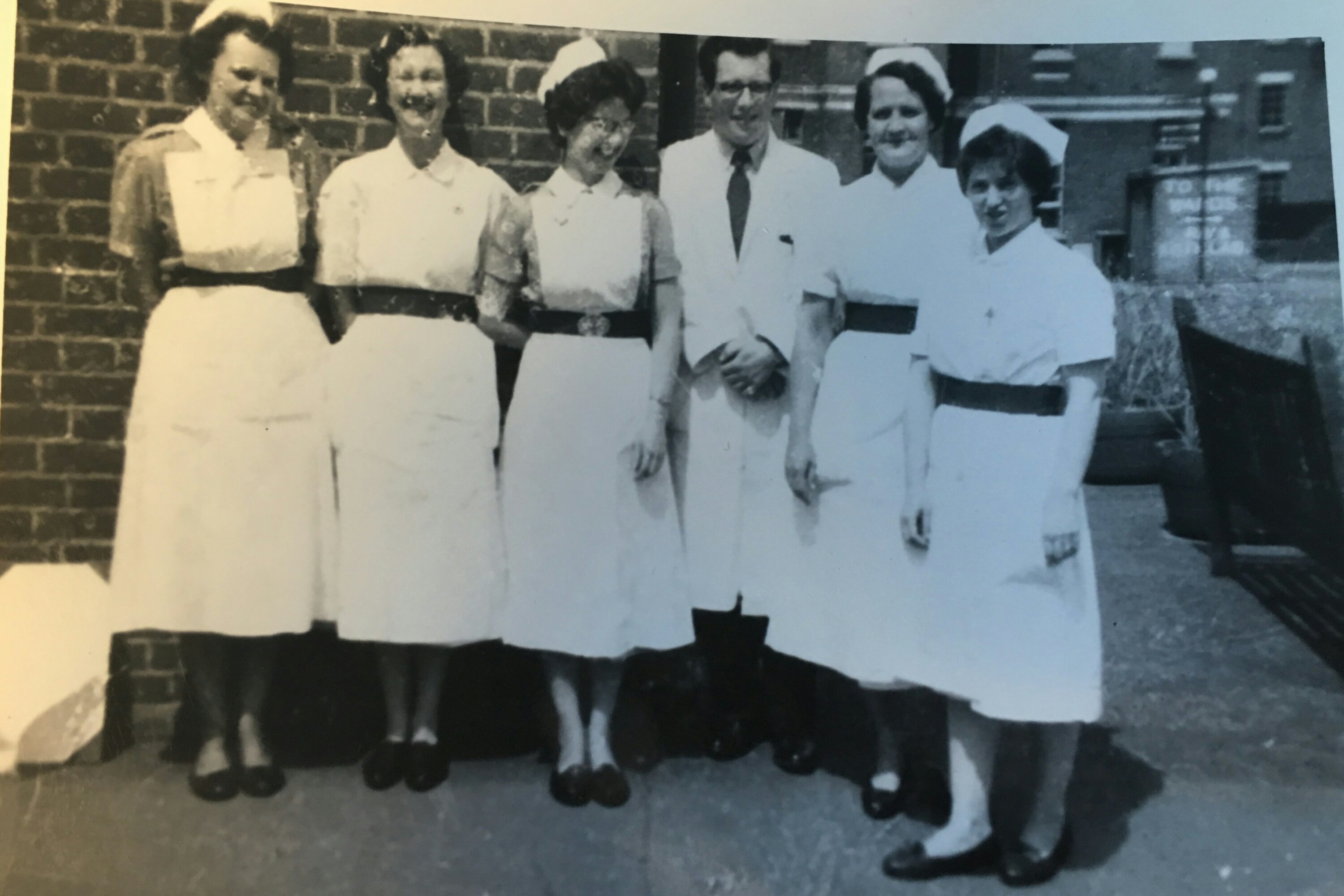 Over the years, Monica will have treated tens of thousands of patients.
Monica started her State Enrolled Nurse training in 1952 at Eltham Hospital, London, before moving to St John's Hospital, London, in 1954 to qualify as a State Registered Nurse. Upon qualifying in 1957, Monica stayed at St John's and worked as a staff nurse as well as a theatre nurse until she left in 1959. Since then, Monica has worked at a number of different hospitals. In 1968, Monica moved to Torquay with her husband and two sons and began to work for a nursing agency. In 1978, Monica started to work at Paignton Community Hospital on the then casualty department as well as for outpatients departments. In 1998, aged 65 years, Monica had no plans to retire as she "didn't want to". A Sister from the outpatients department at Torbay Hospital asked Monica to work as a bank nurse for a few weeks but she ended up staying. Monica has been at Torbay Hospital since 1998 and is currently part of the specialist outpatient surgical clinic team for Endoscopy.
"I loved my student training at St John's Hospital" Monica reminisced. "This was my favourite time. After being on night duty, the Sister used to give us (the students) a cup of cocoa every morning after our night shift… she was our 'mother hen' and guided and nurtured us through our training as well as our personal lives. I have never been unhappy at work and have so many wonderful memories and friendships that will be with me forever.
"My job has kept me going and helped me through some of the toughest times in my life. I don't know what I would have done without my colleagues and a job where I could dedicate myself to caring for others."
Not one for taking it easy, Monica is incredibly active and fit. She regularly attends the gym and spinning classes at Torbay Leisure Centre and puts much younger attendees to shame. Monica is also an avid reader as well as a keen member of a local skittles club. Monica said: "I do like to keep fit and healthy, but I also like to be 'glam' – I enjoy going to my local beauty salon as well doing all my hobbies! Most of all though I love spending time with my family and my grandchildren; this is what I enjoy the most."
Liz Davenport, Interim Chief Executive of Torbay and South Devon NHS Foundation Trust, said: "I am sure I speak for everyone at the Trust when I say we are incredibly grateful for Monica's incredible 66 years of dedicated nursing service in the NHS – she really is an inspiration to us all. It's no mean feat to be one of the longest serving nurses in the country. We are so proud that she has been a member of our staff for so many years and we know that many people will have benefitted from her nursing skills and positivity.
"We wish Monica all the very best in her retirement and we're sure that she will make the most of this new and exciting chapter in her life."
You can join us on our social media pages, follow us on Facebook or Twitter and keep up to date with whats going on in South Devon.
Got a news story, blog or press release that you'd like to share or want to advertise with us? Contact us
Click here to return to the homepage