The former manager of a Paignton care home has been jailed after pleading guilty of defrauding elderly victims in her care.
65-year-old Sandra Brown from Paignton, former manager of Manor Cottage Residential Hotel in Paignton has been jailed after an in-depth police investigation that started in November 2012. She  was sentenced to 28 months imprisonment at Plymouth Crown Court on Tuesday the 15th of December.
Detailed investigations by South Devon CID uncovered a history of frauds committed by Brown against four elderly and vulnerable victims, who were residents under her care between 2007 and 2012, when the offences were committed. She had previously pleaded not guilty but later changed her plea.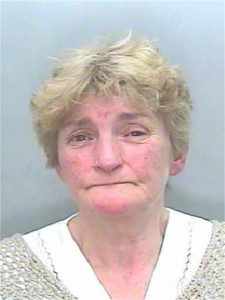 Judge Lawrie QC presiding described Sandra Brown's offending as a persistent course of dishonesty which was an appalling breach of trust, taking advantage of the most vulnerable people in society.
The judge also stated that the vulnerable victims were entitled to expect the highest standard of care and not to be taken advantage of and that Brown had a cavalier disregard for her responsibility and committed the offences for her own purposes.
Detective Constable Dan Wojciechowski said: "We would like to thank the victims and their families for their patience, support, and understanding throughout the time it has taken to complete both a complex investigation, and the judicial process.
"The Police feel that the sentence reflects the seriousness of the offence, and will hopefully go some way towards helping those affected by this to get some closure.
"We would also like to thank all the other partner agencies who were involved in the joint safeguarding process which lead to this successful prosecution."