A 21 year old man from Paignton was sentenced to 6 years in Prison today after pleading guilty to committing child sexual offences.
Jordan Hill, of Ramshill Road, Paignton admitted to 13 sexual offences relating to seven girls, aged between 13 and 16 at the time, which were committed between April 2013 and December 2014.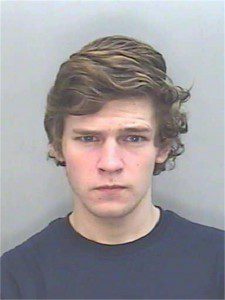 Detective Sergeant Kim Power, Deputy Senior Investigating Officer in the Public Protection Unit, said: "Hill committed crimes against vulnerable young girls for his own gratification.
"He was prolific in his contact with young girls via social media, where he befriended them online on a daily basis and ultimately went on to commit offences against them.
"There was evidence of premeditation of grooming girls online and then arranging to meet with them."
From the outset of this investigation, officers have worked closely with Devon County Council and Torbay Council and other partner agencies including local schools, health professionals, and the Crown Prosecution Service.
DS Power added: "All of the partner agencies responded quickly when the allegations came to light and worked together tirelessly to ensure Hill was brought to justice.
"Hill was prolific in targeting vulnerable young girls in order to satisfy his own sexual deviance.
"He has shown himself to be a selfish and manipulative individual who had a total disregard for the welfare of his vulnerable victims, who are now having to live with the effects of his traumatic actions.
"We welcome today's sentence. This reflects the serious nature of these offences and we hope that it goes at least some way to helping victims and their families deal with the crimes committed against them.
"While we have supported the victims and their families, this has been an emotional and difficult time for all affected by Hill's actions and the victims have shown immense courage throughout this investigation.
"I hope they can take some comfort in the fact that by making the reports to the police, we were able to ensure that Hill could not commit further crimes and we were able to safeguard other children that may have been at risk of harm."
Torbay Council's Executive Lead for Adults and Children, Councillor Julien Parrott, said: "'Through successful partnership working we have been able to bring this person to justice. This demonstrates our determination that this type of crime will not be tolerated in Torbay.
"For the young victims to speak up about what was happening has shown great courage and we will continue to support them and their families in any way that we can.
"This case shows how social media can be used to contact and potentially groom victims and I would strongly urge any parent, child or young person who wants to know more about staying safe online to visit our Virtually Safe website (www.torbayvirtuallysafe.co.uk )"
Teenagers are reminded of the risks that sexual predators pose online and are urged not to meet up with strangers. If meeting. ensure someone is with you or is aware of what you are doing. Parents should also be aware of parental locks and of what their child is accessing.
Other victims of Jordan Hill are encouraged to contact DS Kim Power by calling 101, where relevant support will be offered.
Other victims of child sexual abuse are also urged to contact police by calling 101.