Paignton Zoo's latest breeding success is not cute or cuddly. In fact, it's famous for being very, very smelly. The Zoo's horticulturalists have successfully harvested seeds from one of the most amazing plants in the world – the giant, pungent, tropical Titan arum.
Paignton Zoo is thought to be the first UK zoo ever to harvest Titan seeds. Now, the Zoo's gardeners are sharing the precious seeds with other zoos and botanical collections.
In 2012, Paignton Zoo was the first zoological collection in the UK to get a Titan arum to bloom. The gardens team succeeded again in 2015 – but 2017 was their best year ever for these smelly giants, with two Titans blooming. Gardeners pollinated the first of these by hand, using pollen donated by Cambridge University Botanic Garden. They collected their own pollen from the second.
Head Gardener Catherine Mortimer: "Pollination was successful and the bright red berries have been growing for months. We now have around 180 fruit, which is brilliant. Some will have two seeds in, some will have one, and some none at all."
Catherine added: "So far we have sent seed to Edinburgh Zoo, Marwell Zoo and Bristol Zoo, Cambridge University and the National Trust. We are also sharing them with horticultural colleagues in the European Association of Zoos and Aquaria in Denmark, the Netherlands, Hungary and Switzerland. We sent complete berries to UK zoos, but we removed the flesh and cleaned the seeds to post overseas. We have also offered seeds to various botanic gardens. We will keep the rest to grow on ourselves."
Titan arum (Amorphophallus titanum) flowers can be up to 3 metres high and 3 metres in circumference and smell like rotting meat. Seeds are rare because these unearthly plants only bloom once every few years.
Paignton Zoo Curator of Plants and Gardens Giles Palmer said: "It's great for us to be able to talk about horticulture at Paignton Zoo. We are a combined zoological and botanical garden, the plants are as important as the animals. When it comes to the cultivation of the Titan arum, Paignton Zoo is rubbing shoulders with top botanic gardens. The whole gardens team has worked hard on this and should be very proud of the results."
The plant – from the rainforests of Sumatra and a member of the Arum family – is classed as Vulnerable on the IUCN Red List of Threatened Plants. It has one of the largest flowers in the world; the bloom – correctly, an inflorescence – is green on the outside and bright red inside, with ribbed sides and a frilled edge. Due to its odour – said to be like rotting meat – it's known as a carrion flower, and has been dubbed corpse flower or corpse plant. It emits the strong smell at night to attract pollinators.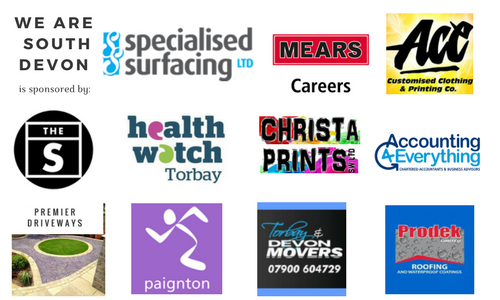 Return to our home page for more local news here.
You can join us on our social media pages, follow us on Facebook or Twitter and keep up to date with whats going on in South Devon.
Got a news story, blog or press release that you'd like to share or want to advertise with us? Contact us