Update: This has been postponed.
A spokesperson for Torbay Council said: "In July we mentioned about holding our Torbay wide celebration of volunteers and the community this weekend (18th-19th September). Due to us being in an Enhanced Response Area with regards to Covid-19 it has been decided to postpone this until next year. When we have finalised the plans we will share these with you.
"Once again we would like to say a big thank you to you all for your ongoing contribution to our community. From family members to key workers, good neighbours to volunteers, delivery drivers to teachers – everyone has continued to support each other and we look forward to recognising and celebrating you and our community when it is safe to do so."
Torbay Community Development Trust (TCDT), Torbay Council and Torbay and South Devon NHS Trust have come together to thank the thousands of people who volunteered during the COVID crisis.
One big event is being staged on Paignton Green on September 18th when community and neighbourhood groups are also being encouraged to organise their own celebrations such as street parties.
The announcement of the celebrations was made today (Sunday) to mark the first national Thank You Day and more details will be released later.
Thousands of people across the Bay have been helping their neighbours and friends, and even strangers by signing up to the Torbay Community Helpline or through the NHS volunteers and helping out at the Torbay Food Alliance Foodbanks.
On the Helpline alone, there were, at the peak, more than 1400 helping out, and seventy new Good Neighbour schemes were set up alongside to help on a street by street basis.
Never before have so many people stepped up to help to make sure that no one in the Bay went hungry and no one in the Bay was left lonely and isolated, and a new hashtag was adopted to reflect it #TorbayKind.
Tracey Cabache, operations director from TCDT which set up the Helpline one week before the first lockdown in March 2020 said: "It has been a tough year for so many people, but it would have been even harder without our team of volunteers who stepped up during the crisis.
"Without their help, we could not have staffed the Torbay Community Helpline, we could not have done shopping or prescription deliveries, and we could not have marshalled the vaccination centres.
"Our volunteers have worked tirelessly, and we want to show our appreciation as well as enabling many people to meet each other face to face, perhaps for the first time. This is a thank you well deserved."
Words echoed by the leader of Torbay Council, Councillor Steve Darling, who said: "As the national 'Thank You' day approaches the whole council and I want to let all our volunteers and community groups know how we appreciate all the hard work you have put in over the past 15 months. Without your help and support, so many people would have been isolated and struggling through what was a difficult time for us all."
Councillor Darren Cowell, Deputy Leader of Torbay Council, also said: "Everyone has worked so hard supporting friends, family, neighbours and even strangers over the past year; thank you for everything you have done. This event in September will be a fantastic opportunity for us and you to show your thanks to those who gave up their time for others."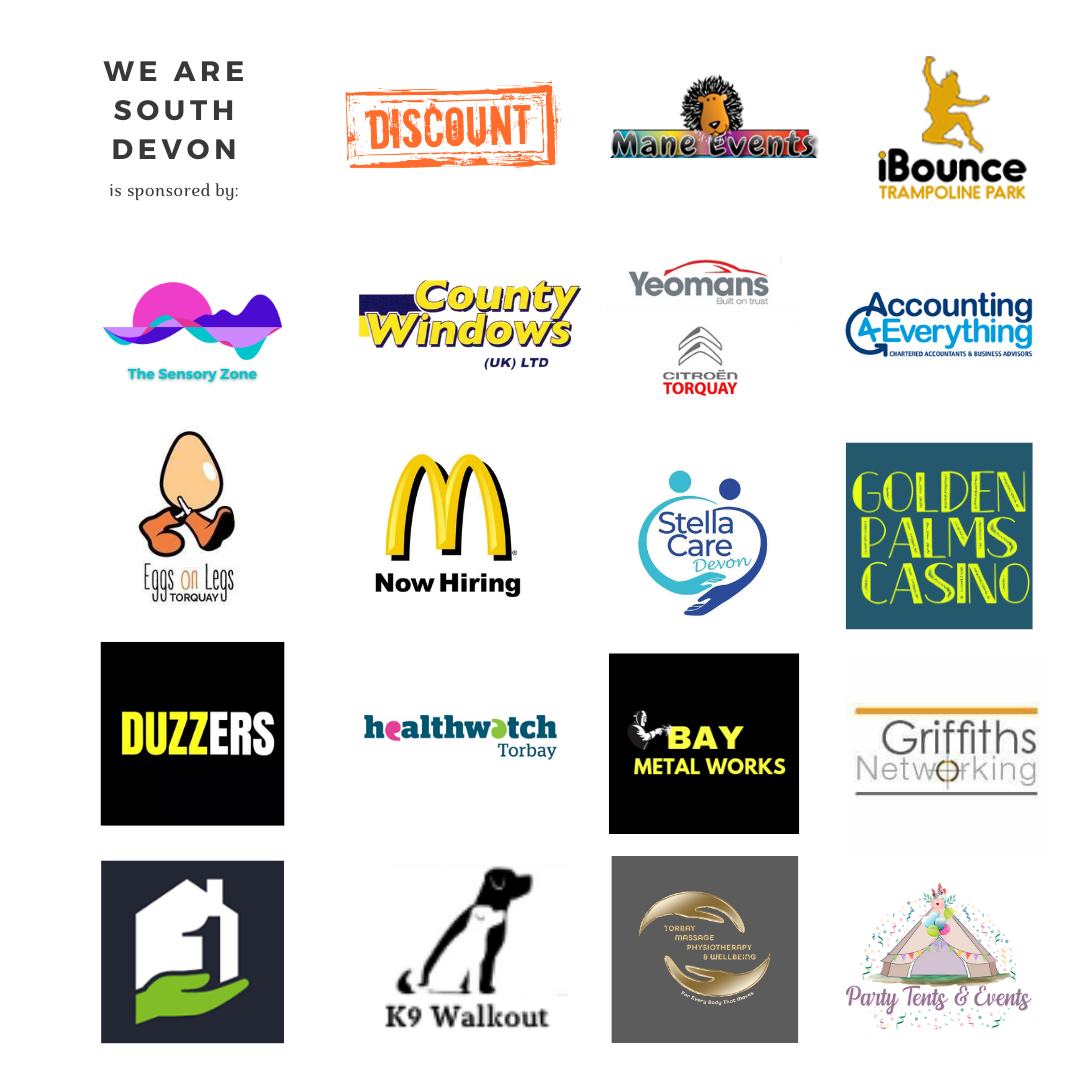 You can join us on our social media pages, follow us on Facebook or Twitter and keep up to date with whats going on in South Devon.
Got a news story, blog or press release that you'd like to share or want to advertise with us? Contact us