Police have appealed for witnesses after a speedboat capsized in Brixham today.
Emergency services were called to Brixham Harbour at around Midday today to reports that a speed boat had overturned.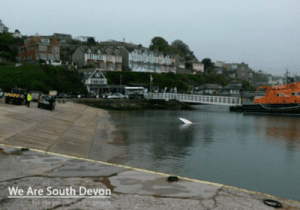 Reports suggest that the vessel was carrying a father, his daughter and two school friends.
One girl sadly died, the others required medical treatment.
A spokesperson for Brixham Police said: "At approximately Midday today, an incident occurred in the sea, just outside Brixham harbour whereby a small speedboat containing 4 persons overturned. All persons were rescued from the water and received medical treatment; sadly though, one person has died.
"Enquiries are ongoing and we would appeal for anyone who was in the area at the time, either on the water or walking along the cliffs or seashore and witnessed the incident, to call us on 101 and quote log number 326 02/05/2015″