Torquay town centre, with its position close to the vibrant harbour, is a great location for people to shop, eat, drink and visit. Yet there are areas some residents are concerned about due to fears of anti-social behaviour.
This perception has led Torbay Council and partners to carry out a range of projects to improve the town centre.
Much work has already taken place – wardens regularly patrol the town centre and Devon and Cornwall Police's Op Hundred project has seen more officers in the area.
Op Hundred is South Devon policing team's project to get more officers on patrol in the community.
According to Op Hundred figures, there were 56.25 per cent fewer incidents reported to police on Castle Circus between 1 January and 30 June 2022 than between the same dates in 2021.
A reduction of 50 per cent was seen over the same period in Factory Row, a reduction of 29 per cent in Fleet Street, a reduction of 96 per cent in Union Square shopping centre and a reduction of 11 per cent in Union Street.
More initiatives are due to happen thanks to a £1.1m package of Safer Streets funding from the Home Office. This was secured by Torbay following a bid submitted by Torbay Council, the Office of the Police and Crime Commissioner (OPCC) and Devon and Cornwall Police.
The bid area includes the town centre and extends to the harbour, Torre, Lower Ellacombe, Belgrave and Torre Abbey.
The £749,137 grant will tackle anti-social behaviour (ASB), violence against women and girls (VAWG) and improving the feelings of safety in the town centre.
There will be an additional £382,020 of match funding from the OPCC and the council. The money will be used to improve the environment so there are less opportunities for people to commit ASB and VAWG.
The funding comes as the results are revealed of a recent survey asking members of the public how safe they felt in Torquay town centre.
The online questionnaire, put together by Torbay's Community Safety Partnership, was open to the public over the summer and received more than 800 responses.
The results will be used by the partnership to shape future plans and work and how it bids for further funding.
The results showed it's during evenings that people feel more unsafe and the funding will target this.
Councillor Steve Darling, Leader of Torbay Council, said: "We'd like to thank people for taking part in our survey, which gave us a good insight into people's perceptions of anti-social behaviour in Torbay.
"We know perceptions can often be different from the reality, but we acknowledge people have genuine concerns and we have been working with partners in recent months to address these. That is only going to step up thanks to the funding we have successfully received.
"This money will allow us to carry out a whole host of initiatives to combat some of the very problems that people have identified in this questionnaire."
Thanks to the funding, there will be 13 additional CCTV cameras, extra street lighting and the closure of unused and high-risk parts of two town centre car parks, Lower Union Lane and Union Square.
There will be a focus on low surveillance 'hotspot' locations. Targeted prevention and enforcement activity, led by two enhanced response units, will see increased visibility.
Police Op Hundred patrols will take place in the late afternoon and evenings in the hotspot locations and there will be an additional ASB Officer and CCTV monitoring.
To ensure people enjoying the night-time economy are kept safe, a VAWG rapid response car will be out on 20 key dates. This will include working with CCTV operators for rapid deployment as soon as predatory behaviour is spotted.
A raft of activity is planned for next summer which includes ASB outreach projects and street marshals.
The council and police will work more closely with the hospitality industry to ensure they are aware of VAWG.
Planned initiatives include a new local safety at night charter and a relaunch of the Best Bar None scheme, which identifies licensed venues that put customers' safety and welfare first.
The charter is aimed at seeking assurances from organisations and businesses that they will make the night-time economy safer for women and girls. This could include training for door and bar staff to recognise signs of intoxication, predatory behaviour and how to intervene to keep people safe.
There will also be extra support for street pastors and targeted campaigns such as bystander awareness to ensure that anyone who spots something of concern feels comfortable reporting it.
Local community groups will also be invited to get involved in making the area safer. They will be offered the chance to reclaim public spaces though a new £30,000 community innovation fund.
Volunteer police cadets will deliver eight social action projects to prevent ASB and improve feelings of safety, including park cleans, graffiti removal and crime prevention advice projects.
Councillor Darren Cowell, Deputy Leader of Torbay Council said: "The work we'll be doing is very much targeted – whether it be protecting women and girls or ensuring people feel safe when they're enjoying Torquay's night-time economy.
"It's important to remember that anti-social behaviour doesn't just relate to criminal activity. It can also be about the environment – things like litter and graffiti can be an eyesore. Making sure the town centre is physically inviting is important for residents, traders and visitors alike."
That's why Torbay Council has invested heavily in recent months in various high-tech street cleaning machinery.
Purchases include two HAKO street scrubbing machines which wash and scrub hard areas. They can also be fitted with specialist weed-ripping brushes.
This summer, two Glutton street vacuums were delivered to replace the traditional brush and dustbin and provide a far superior cleaning service. The units are electric and provide a disinfectant spray where needed.
SWISCo has recommissioned the mobile hotwash unit for the cleaning of graffiti and gum on pavements. The unit is a very high-powered hot jet wash which can also be used as an additional street scrubber.
All these machines are now being used across the Bay to make visible improvements to the street scene.
Work to clean up the area and restore people's pride in Torquay sits alongside wider regeneration activity underway by the council.
A major piece of work due to take place next year will be the rejuvenation of the Strand and harbourside and the demolition of the empty Debenhams building.
Plans have been submitted for a new block of flats with cafes and restaurants at street level around a new public square.
Other projects include the demolition of Lymington Road coach station and redevelopment of the site to provide new business units and an improved public space which will see better lighting.
Alison Hernandez, Police and Crime Commissioner for Devon, Cornwall and the Isles of Scilly, said: "I am delighted that at long last Torbay is getting the resourcing and policing attention it really needs. Already Op Hundred has had a marked effect on criminality in some areas. It represents an investment in more visible policing and enforcement that I know our communities are crying out for.
"More work needs to be done and I am committed to working with our partners to reduce the anti-social behaviour and drug taking that has blighted this otherwise wonderful part of Devon for too long."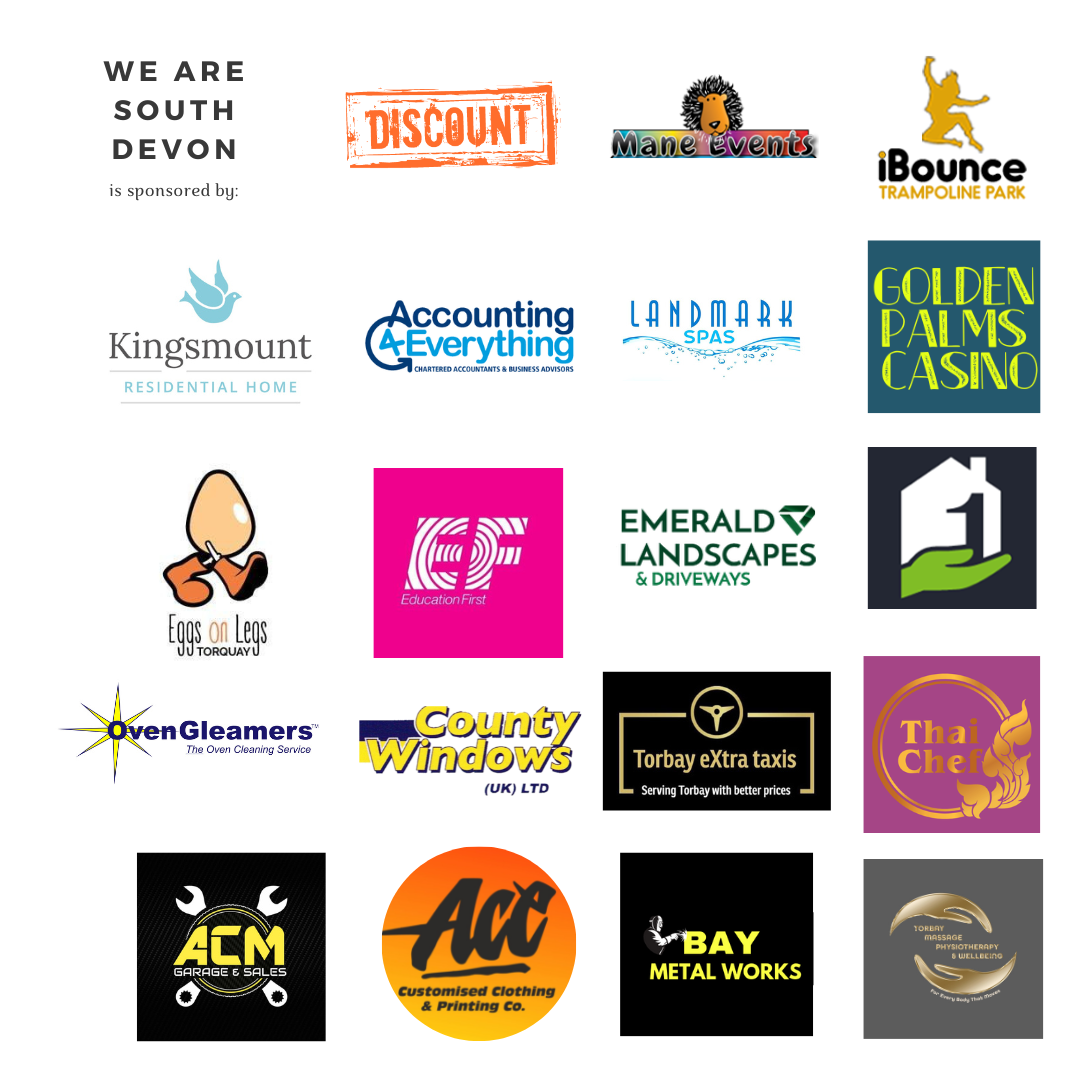 You can join us on our social media pages, follow us on Facebook or Twitter and keep up to date with whats going on in South Devon.
Got a news story, blog or press release that you'd like to share or want to advertise with us? Contact us