For three decades the Radio 1 Roadshow was an annual summer event. Hosted and broadcast by BBC Radio 1 from the 1970s through to the 1990s. It regularly came to Torbay and was a big occasion for both locals and tourists. It was free, and often the only chance young people could see pop stars of the day and celebrity radio DJs in the flesh. And what personalities they were, including: Mike Read; Noel Edmonds; Dave Lee Travis; Simon Bates; and Tony Blackburn. We didn't know at the time that amongst them were monsters.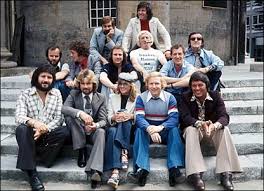 The original idea for the Radio 1 Roadshow came from Radio 1 producer and later controller, Johnny Beerling and the first Roadshow was held in Newquay on Monday, July 23 1973, hosted by Alan Freeman.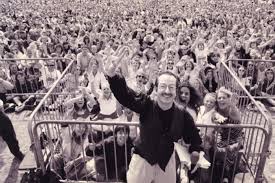 Usually the Roadshow season started in July and ran for eight weeks, broadcasting live from 10am to noon each weekday. A range of well-known BBC disc jockeys played a live set, met local people to play their requests, took part in competitions and gave away 'goodie bags' of Radio 1 gifts. Along with the DJs were the support crew, led by Tony Miles who became known as 'Smiley Miley'. Miles had provided the caravan for the first Roadshow.
There were competitions such as 'Bits and Pieces' (where contestants had to identify pop hits from brief excerpts), and 'Smiley Miley's Mileage Game'- which involved guessing the distance from the last Roadshow.This was before Sat Navs.
Nicky Campbell remembers, "They were bizarre events. Walking out onstage at 10 in the morning in front of 30, 40, 50 thousand people – you'd start on a Monday, and by Wednesday you were as mad as a fish. You actually start to understand why rock stars start to think they're Jesus. The only conversations you were having were with this hysterical throng."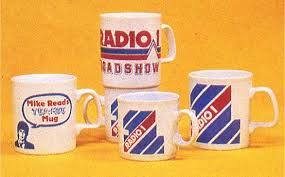 By the mid-1990s the Roadshow had expanded to 54 live dates over 9 weeks. Yet as the Millennium approached it was being claimed that the old-style Roadshow had had its day. The problem for the BBC appeared to be that the audience desired by Radio 1 was different to the thousands attending the Roadshows. The station decided it wanted a more sophisticated demographic than the ordinary families who would turn up in Torquay and Paignton. Also, the new up-and-coming breed of DJs just weren't used to entertaining and interacting with the crowd as were the traditional front men – and they were mostly men.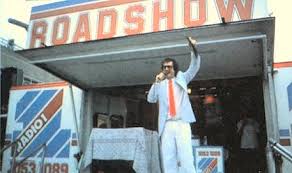 The final old-style Roadshow was held in Manchester in 1999 and was replaced by a series of one-day pop concerts, called One Big Sunday, later followed by Radio 1's Big Weekend. Although Plymouth and Bournemouth were visited by the new shows, other seaside communities  were excluded. "It was the last vestige of a world that had long gone," said Nicky Campbell. "If you've got a station with Pete Tong, Tim Westwood and Judge Jules, you can't stick yourself at the end of the pier wearing a 'Kiss Me Quick' hat. It just doesn't work."
Yet, for those who remember the long summer days graced by the Radio 1 Roadshow, here's a reminder from Paignton back in 1990: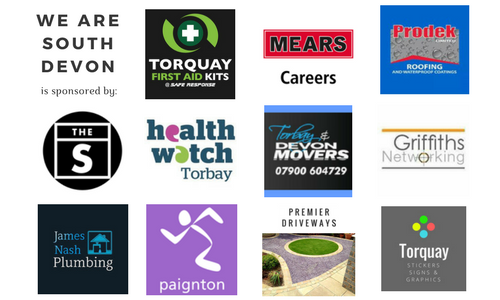 Return to our home page for more local news here.
You can join us on our social media pages, follow us on Facebook or Twitter and keep up to date with whats going on in South Devon.
Got a news story, blog or press release that you'd like to share or want to advertise with us? Contact us