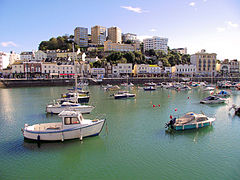 Roads change us. They take us away and bring us back to where we started, and make journeys easier and quicker. But they also transform how we think and how we see ourselves.
It may be that the most innocuous names have the most profound effects, and the new South Devon Link Road will have implications that we can only guess at.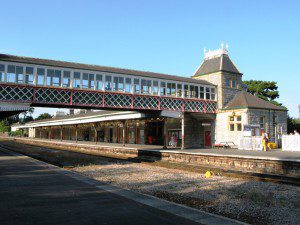 For centuries the main way out of Torquay to our nearest town was the Newton Road – the route to the New Town of the Abbots set up by Torre Abbey and given the right to hold a Wednesday market sometime around 1250. Now after 800 years the old road has become a secondary route.
It's the latest local revolution in communication. It was inevitable, necessary and to be welcomed by most travellers. The precedent was the coming of the railways to the convalescence retreat of Torquay, our real expansion beginning when Torre railway station was opened on 18 December 1848, soon to be followed by Torquay station on 2 August 1859. This eventually led to the town being granted borough status in 1872. It's no coincidence that in 1865 Charlotte Winsor was arrested for child murder at her small cottage at Lawe's Bridge. Charlotte was a victim of changing times – her crimes would earlier have been ignored, baby farming being a part of life for many working class women. When Torquay was finally connected to the rest of the country, our days as a rural backwater were over and traditional practices became to be seen in a new way.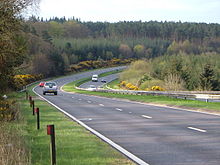 Social change creeps up on us. With hindsight, it's often only when something dramatic – such as an opening date – that we become aware that something significant is happening. This is our modernity with its on-going impact on our culture, institutions, and politics. We may have been vaguely aware of a continuing questioning of tradition. Many of us no longer have total faith in our institutions (the national symbols of religion, monarchy and government) or of local figures that used to command respect (magistrates, councillors, the clergy, businessmen). Centres of power have shifted. Now power can move with the speed of the electronic signal – to instantaneity. Power is not constrained by the resistance of space. Political decisions that affect all our lives are no longer made in Torquay Town Hall, or even Westminster.
Indeed, we've only just begun to see the impact of technological innovation, affecting the means of manufacture. A recent study suggested that, within a decade, 49% of all jobs will be vulnerable to being replaced by machines. This could certainly free us from the more mundane work, but it could well mean large-scale unemployment alongside a growth in surveillance and information gathering. There may be a precedent here. Over the past four decades, the American middle class has been shrinking relative to upper- and lower-income groups, both of which represent bigger shares of the population than at any time since the 1960s. Could we see a widening in the divisions between the haves and have-nots across South Devon – a Melville Hill/Marine Drive divide?
We built Torquay on tourism and our social and political elect actively discouraged other forms of industry. This gave Torquay its individuality as the needs of the tourist and the tourist industry dominated the town. You could argue that tourism sector needs still have a disproportionate influence on decision-making in our town. While tourism brought in the visitors during the 19th and 20th centuries, we were left behind when the tourists went elsewhere.
This presented us with a range of social challenges – it was difficult to build on non-tourist industries as we had so little in the first place. Even today, Torbay's economic productivity is amongst the poorest performing in the UK, at around 60% of the UK average. Will the new road change this or will coast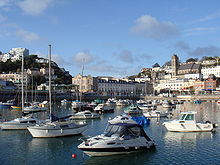 al communities always face specific challenges?
Seaside resorts have always been a place to come to, a refuge and a place to run – from the affluent retired to the ex-offender just released from incarceration. For example, the divorce hot spots of England and Wales are all coastal areas, with Torbay leading the South West entries.
We're a popular retirement destination and so Torbay is ahead of the curve when it comes to having a large proportion of more senior residents. The national age profile now is similar to where Torbay was in the 1980s. The over 65 population is expected to increase by around 10,500 over next 8 years, from 25.9% of the population to 28.6% As we age we develop different long term health conditions leading to an increased demand on health and social care services.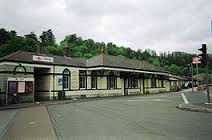 Significantly, Torquay has one of the highest proportions of households in England living on the edge of poverty. This is where an economic downturn could seriously affect thousands. Rates of crime, and in particular violent crime, are accordingly higher in Torquay compared to the England and Wales averages, while rates in all other localities across South Devon and Torbay are lower.
On average, our more deprived populations are expected to live shorter lives – the gap in life expectancy at birth between communities across South Devon and Torbay is around 8 years for males and 7 years for females. Even some roads have real differences in how long people can expect to live – Warren Road, for example, where those living in apartments with sea views can expect to live 8 years longer than their neighbours a few yards away.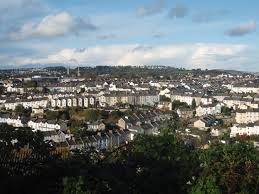 Affordable housing is a real issue for many of us. There's an undersupply of social housing and expensive property prices. Accordingly, the Bay has a far higher percentage of people living in the private rented sector than in most other areas of England – around 24% of all households are privately rented compared to a national average of 18%. There's some evidence to suggest that younger folk from outside of the Bay are increasingly moving in – house prices in the South Hams are almost double that of those in Torbay. At the same time we appear to be losing a lot of younger folk who are moving away to look for decent jobs.
In the 2011 UK Census, Torquay's population was 65,245, about half of that of the whole of Torbay. This is probably an underestimate, however. While our overall population growth is expected to be lower than the national change, at less than 2% up to 2018, our population will continue to rise and change.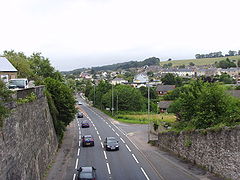 Torbay's Local Plan proposes at least 5,500 new jobs and 8,900 new homes before 2030. The new road was always intended to open up new housing and industrial development, linking communities to create a single urban labour and travel to work area. We could consequently be looking at an urban conurbation between Chudleigh to Brixham – a little like the West Midlands – our region comprising a number of towns which, through population growth and physical expansion, will have merged to form one continuous urban and industrially developed area.
In terms of ethnic background, Torbay is predominantly White British, with less than 5% of the population being from another ethnic group. This is considerably less than the wider ethnic mix across England, which is made up of some 20% black minority ethnic groups. Our second largest ethnic group are 'White Other', predominately new communities from Eastern Europe – around 10% of the residents of parts of Torquay town centre are Polish, for instance. Torquay was always built on incomers. Indeed, it may be that there isn't even a Torquay accent and to hear the true Devonshire dialect you may have to travel to Newton or Totnes.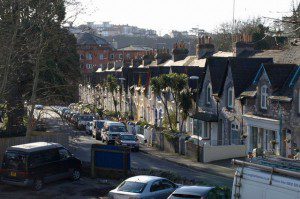 Instead, we have an amalgam of pretty much every regional accent in the country along with a variety of Eastern European tongues. Over the next decade the Bay will begin to reflect the situation in the rest of the UK. Traditional Christianity will continue to decline at a rate of around 1% a year while other faiths will increase. A growing majority will be without a religion.
So, how much will the South Devon Link Road change us, if at all? The next time you're sitting in that single lane above the Penn Inn roundabout, it may be worth asking yourself the question.