On the face of the vertical limestone cliff of Torquay's Rock Walk is a crack. This indicates a geological feature called the Sticklepath Fault.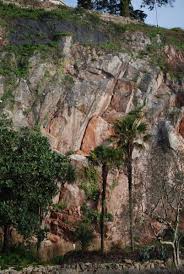 This is a major geological fault dating from mountain-building earth movements of around 300 million years ago. It begins in the sea-bed off the North Devon coast – near Clovelly – runs from the North West in a South East direction, crosses Dartmoor, and is exposed in Torquay before continuing out to sea.


The Fault runs through the village of Sticklepath, hence the name.

It's an example of a strike-slip fault, where movement of the rocks on either side are horizontal rather than vertical. During the Tertiary Period, from approximately 66 million to 2.6 million years ago, the fault was pulled apart in two places, Petrockstowe and Bovey, which created basins. The weathering of the surrounding rocks resulted in these basins being filled with sediment which became clay; why there are clay quarries along the fault especially around Teignbridge and Newton Abbot.

In terms of danger, don't get too worried. We're not likely to experience an earthquake; though the Sticklepath Fault is thought to be responsible for the earth tremors that were felt throughout our region in November 1955.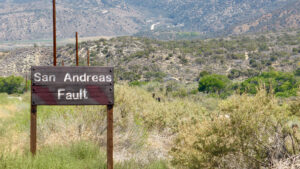 As a bit of an aside, and do take this with a pinch of salt, the Sticklepath Fault is a bit like California's San Andreas Fault.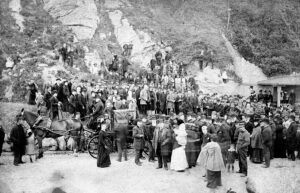 One theory associates the San Andreas Fault with the apparent high incidence of paranormal events in California; and even the rise of odd cults such as that of Charles Manson and Anton LaVey's Church of Satan. The idea is that such a fractured geology can somehow effect people's perception.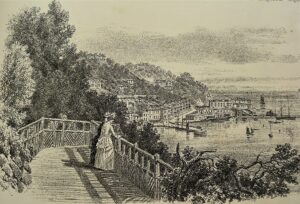 Some of those interested in Torquay's esoteric and occult history have then proposed a link to the number of ghost sightings, paranormal stories and even violent tragedies across central Torquay over the past century. They suggest a similar root in underground movements associated with the Sticklepath Fault. We're into the realm of pseudo-science here. but many further believe that there is something about limestone that can influence how we see things.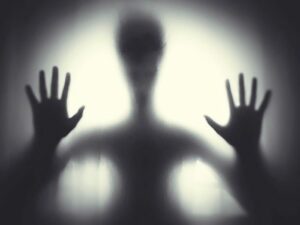 And there do seem to be a lot of odd things happening in the area; while notably more people believe in ghosts in Torquay than in any other town in Britain…
'Torquay: A Social History' by local author Kevin Dixon is available for £10 from Artizan Gallery, Fleet Street, Torquay, or:
https://www.art-hub.co.uk/product-page/torquay-a-social-history-by-kevin-dixon