Newton Abbot could be designated as a Garden Town.
The future growth and prosperity of Newton Abbot could be secured by confirmation of the town's status as a 'Garden Community'.
That's the message behind a recommendation to Teignbridge councillors that they accept a Government offer to be part of the Garden Communities programme, play a full part in the wider Exeter and East Devon garden community project and make full use of the £150,000 'capacity funding' that goes with it.
Newton Abbot would benefit from the ability to plan high quality new neighbourhoods, says a report to be considered by Teignbridge District Council's Executive Board on 5 September.
The Garden Community status – and the associated Government funding – links seamlessly with news released by Number 10 on Monday that Newton Abbot has been awarded a share of a £1 billion pay-out from the Future High Streets Fund (HSF).
Initial funding of up to £150,000 from the HSF will enable Teignbridge District Council to plan meaningful changes to the infrastructure in Newton Abbot town centre, which could attract larger sums of capital funding, giving the town a collective retail and lifestyle boost.
In 2018, the district council, along with neighbouring Exeter and East Devon, submitted applications to the Government to be awarded Garden Community status.
That status has now been confirmed, along with funding that can help Teignbridge deliver the quality planning it aspires to.
In the submission, TDC argued that Newton Abbot has all the right ingredients to become a successful Garden Town. Inclusion in the programme means that the Government, which is keen to see a big expansion in housing growth nationally, agrees.
In its submission, the district council maintained that transformational growth could be achieved in line with eight themes:
Affordability – delivering a mix of housing types more rapidly;
Economy – opening up serviced employment land and premises to support business growth and job creation;
Transport – delivering a package of road, public transport, pedestrian and cycle links to create a robust structure for growth;
Beauty and identity – new neighbourhoods shaped by landscape-led master-planning to ensure new housing blends into the surrounding countryside;
Greening – environmentally responsible growth to deliver active travel networks and green space, whilst protecting wildlife;
Leisure and education – new facilities to improve health and well-being, employment and overall life outcomes for residents;
Community – providing the right facilities to match the scale of any new neighbourhoods so as to foster community pride and cohesion;
Regeneration – mixed use redevelopment of brownfield land in the town centre.
Cllr Gordon Hook, Leader of TDC, is enthusiastic about the scope for Newton Abbot to gain from Garden Community status. He recently visited another town that has benefited from being part of the programme – Bicester in Oxfordshire.
He said: "Bicester was a genuine eye-opener for me! I saw development along the lines that I have always wanted to see in our area.
"In the specific location that I visited, every home had solar panels, triple-glazing and electric vehicle charging points. An A-rated primary school was situated at the centre of the housing; each non-residential property had a 'green' roof and gardens were laid out with huge quantities of lavender – so bio-diversity was well catered for.
"Public transport was readily available and the town centre and rail connection was within walking distance. I spoke with some residents who were delighted to be living in such an environment, particularly as their energy bills had shrunk by more than 75%. It was a taste of what the future could look like, and I was inspired by what I saw. If we can replicate some of this here, then the quality of the homes we need to build can only improve".
"I was impressed with the impact on quality of life in Bicester that has resulted from Garden Community status. Government cash has been used to support change and ensure that housing growth goes hand-in-hand with more jobs, a stronger economy and improved quality of life for residents.
"I'm confident that we have the imagination and expertise here in Teignbridge to do an even better job for Newton Abbot. The Garden Community and High Streets Fund awards are a double boost – and an opportunity that we need to grasp with both hands".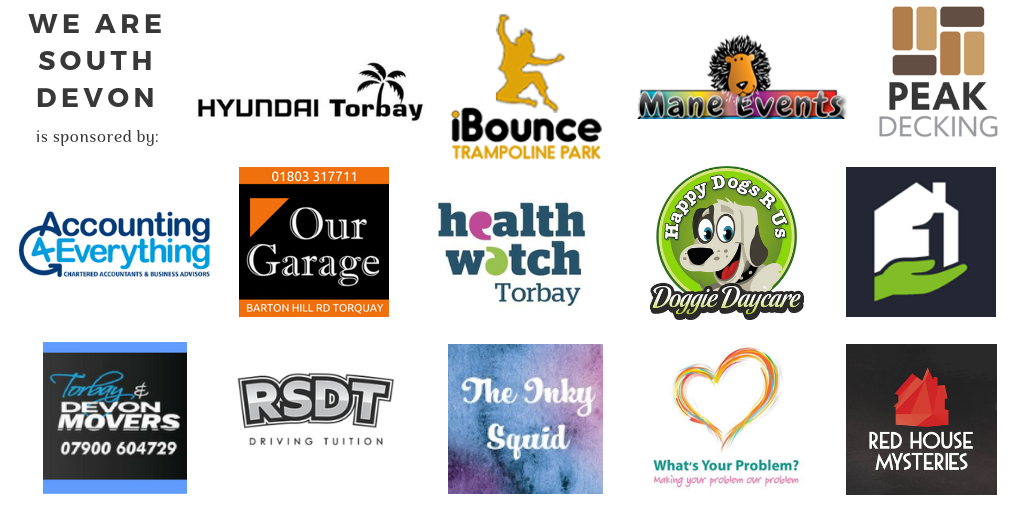 You can join us on our social media pages, follow us on Facebook or Twitter and keep up to date with whats going on in South Devon.
Got a news story, blog or press release that you'd like to share or want to advertise with us? Contact us