Rowcroft Hospice is urging the local community to continue supporting its emergency fundraising appeal in a renewed bid to return the hospice to financial stability.
The South Devon community has rallied to Rowcroft's aid, raising over £300,000 in the four months since the hospice announced it was facing a drastic funding shortfall.
However, the hospice still needs to raise a massive £285,000 to reach its £585,000 emergency fundraising target.
 Acting Chief Executive, Jon Hill, said: "£585,000 is the additional income the hospice needs to raise in 16/17 to ensure we can fulfil our aim of caring for 2050 patients in the current year and to prevent us from falling below our minimum reserve levels.
"We would like to say a big thank you to all those who have supported us so far for their very generous donations; every single pound has been hugely appreciated, as has every word of encouragement. We still have a long way to go so please dig deep and encourage your friends, family, neighbours and colleagues to support us in whatever way they can. A monthly donation through your bank or building society is the best way to give your support. Just £5 each month will really make a difference and help to provide a regular income for the hospice."
Rowcroft provides complex and specialist care to over 2,000 patients and their families throughout South Devon each year. In August, Stewart Molyneux, 33, from Exeter and his family experienced Rowcroft's care first hand when their mother, Julie, was admitted to the hospice's Inpatient Unit.
Stewart is now urging those who haven't yet donated to Rowcroft's emergency appeal to consider supporting the hospice in whatever way they can.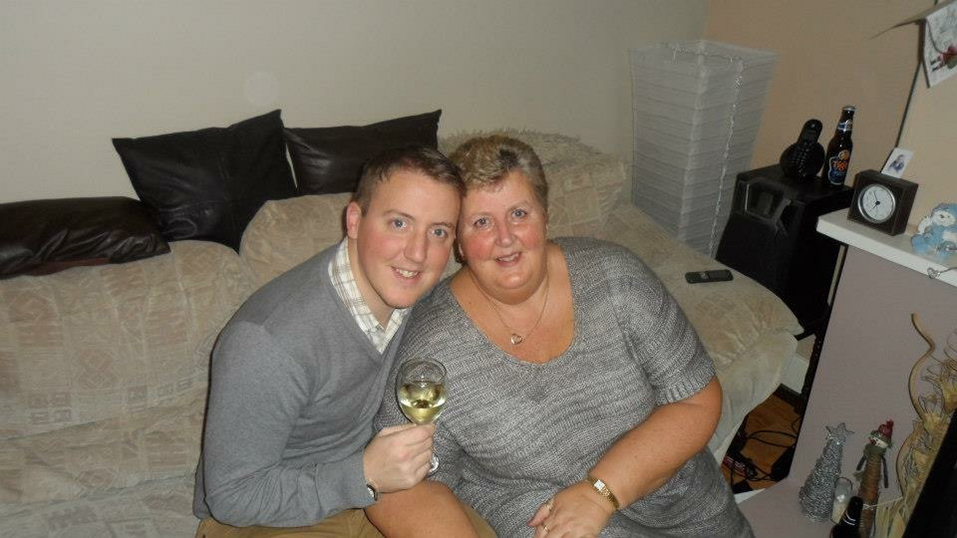 Stewart said: "Mum had fought hard in her 3-year battle against cancer and to be honest, she was wholly against the idea of going into Rowcroft. She wasn't convinced that any significant gains in strength could be made by going in for an initial 7-day period. She thought it was only for old people. She was afraid. There were many reasons why she didn't want to be admitted but, within just a couple days of being in there, Mum found a calmness and comfort we hadn't seen for an extremely long time.
"Mum was a solar-powered woman and whilst in Rowcroft, she loved nothing more than relaxing in the stunning gardens and letting the warm sunshine and fresh air wash over her. Mum finally lost her battle on the 24th August, but it was fitting that she should finally find peace in the gardens she had come to love so much. Words can't do justice to describe the level of comfort our family felt seeing the care she received whilst she was there. We felt blessed to see the team of dedicated, warm and passionate doctors and nurses, each of whom clearly and genuinely cared about Mum and us as her family. It's something we'll never forget and always be thankful for."
Since August, Stewart and his family have put their efforts into fundraising for the hospice, raising more than £5,000.
Stewart added: "Our experience of Rowcroft; the care from a selfless and passionate team of unsung heroes, the stunning gardens that Mum loved so much and the invaluable aftercare which has helped our whole family so much since Mum left us, we just felt compelled to give something back. Sadly, the number of people who desperately need their amazing care is on the rise and the worry is that, if we don't pull together and help now, many people and their families won't have the facility there to help get them through their own difficult moments. Mine is just one of a huge number of families for whom Rowcroft is a special place where they can remember a loved one. One day it may become a special place for others too, so I would urge everyone to do anything they can to ensure that the doors stay open, you never know when you may need it."
A decline in the hospice's legacy income, increase in demand for services and the financial pressures on the NHS have led to the hospice's current funding position.
Jon explained:
"Every year it costs Rowcroft well in excess of £8m to provide its services, and of this almost three-quarters is funded through donations and legacies. The NHS provides funding for the remaining 27% of the costs incurred by the hospice.
"Unfortunately we continue to face an incredibly difficult and challenging time, but we are committed to ensuring we can provide local people and families, like Stewart's, with the help and support they need during the most difficult days of their lives."
More information about Rowcroft's funding shortfall and how to support the hospice's urgent appeal can be found at www.rowcrofthospice.org.uk/appeal. Get weekly news by email