Rowcroft Hospice is transforming its Torquay premises into a call centre for a one-off telephone appeal on Tuesday 2 August as part of its emergency fundraising efforts.
Staff and volunteers from across the hospice will be manning phone lines in Rowcroft's Rainbow House from 4 – 8.30pm, thanking all those who have already donated to its urgent fundraising appeal and asking those who haven't to consider supporting the hospice in a number of ways. All those manning the phone lines will be volunteering their time for free.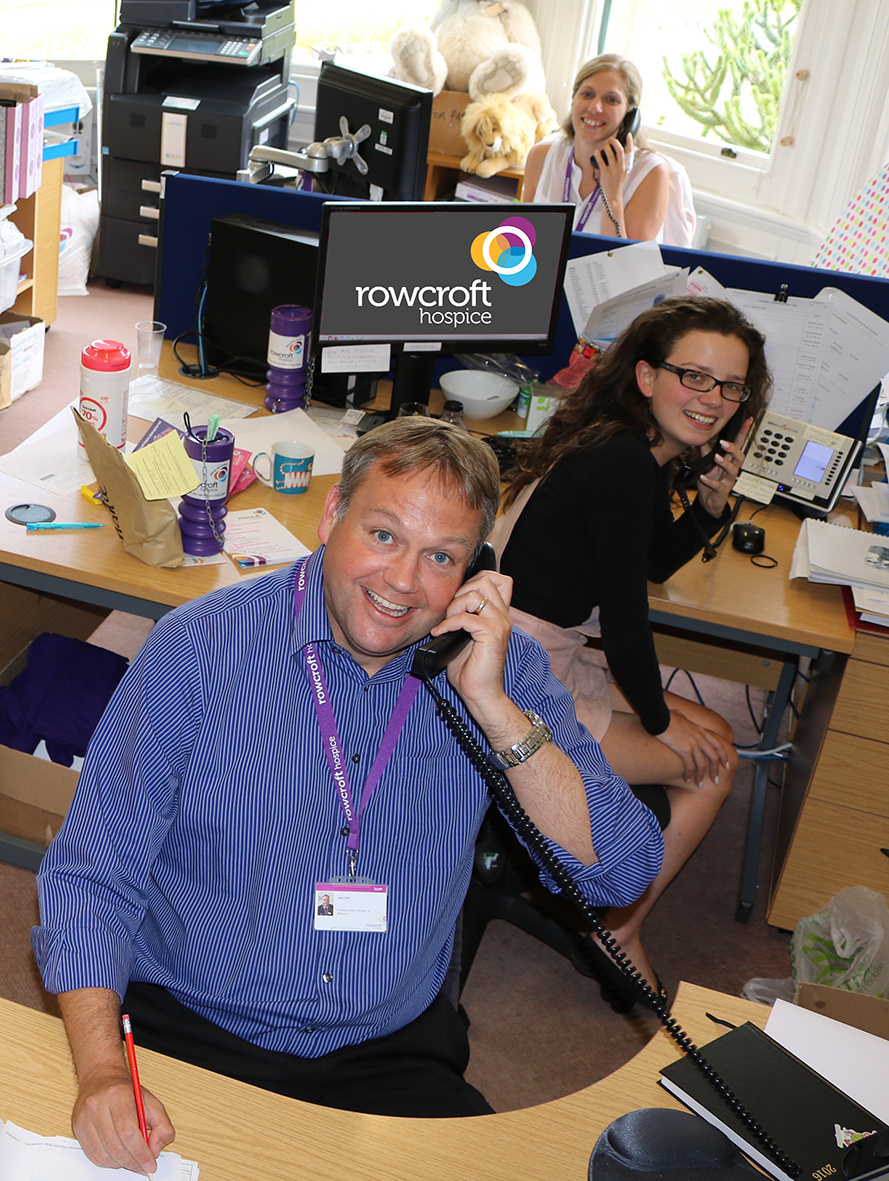 The appeal for support comes in response to Rowcroft's recent announcement that it is cutting £1.1million of services after a funding shortfall.
Jon Hill, Acting Chief Executive at Rowcroft Hospice, explains: "Rowcroft prides itself on being part of the local community so we wanted a chance to personally thank those who've supported us while also inviting those who haven't to consider making a donation to the hospice.
"We'll be providing our supporters with information about a number of ways people can support us, by signing up for a challenge or hospice event, playing our lottery, making a one off or monthly donation, or even giving us their time or other services to support our work.
"There are so many ways people can support us which a lot of people don't know about, so we hope our telephone appeal will be a way of highlighting these to people across South Devon, and also thanking people for everything they do and have done for us."
Earlier this month Rowcroft announced a dip in legacy income, increase in demand for its services and financial pressures from the NHS had led to a need to scale back its services in order to protect its long term future.
Jon added: "We would like to invite anyone who has any questions about our current financial situation to call in and speak to a member of the team during our telephone appeal, we'd be delighted to hear from you to discuss any concerns you may have in more detail.
"As we are running the appeal from 4 – 8.30pm, it will also give people who might be working during the day opportunity to chat to us and see how they might be able to support people living with life-limiting illnesses in their local community."
If you have a question you would like answered during Rowcroft's Telethon, or if you'd like to know more about a number of ways you can support Rowcroft, please call 01803 217450 from 4 – 8.30pm on Tuesday 2 August to speak to a member of the team.
More information about Rowcroft's current financial situation is available at www.rowcrofthospice.org.uk/appeal.
For more local news and info, go to our home page or you can join us over on Facebook or Twitter.