Last Saturday, 22nd July saw Rowcroft Hospice host a summer Garden Party in its beautiful Avenue Road grounds.
More than 500 people braved (a few!) torrential downpours to attend the event, which saw performances from the Rowcroft Choir, The Newton Abbot Ukulele Orchestra and swing band Odd's and End's, with Face Painting by Sam, Animal HQ, outdoor bowling with AMF and stalls selling a selection of pre-loved items, plus hot drinks, cakes and cream teas.
Rowcroft is thrilled to announce the event raised more than £5,000, a vital contribution to the funds needed for the hospice to support thousands of local families living with life-limiting illnesses in South Devon.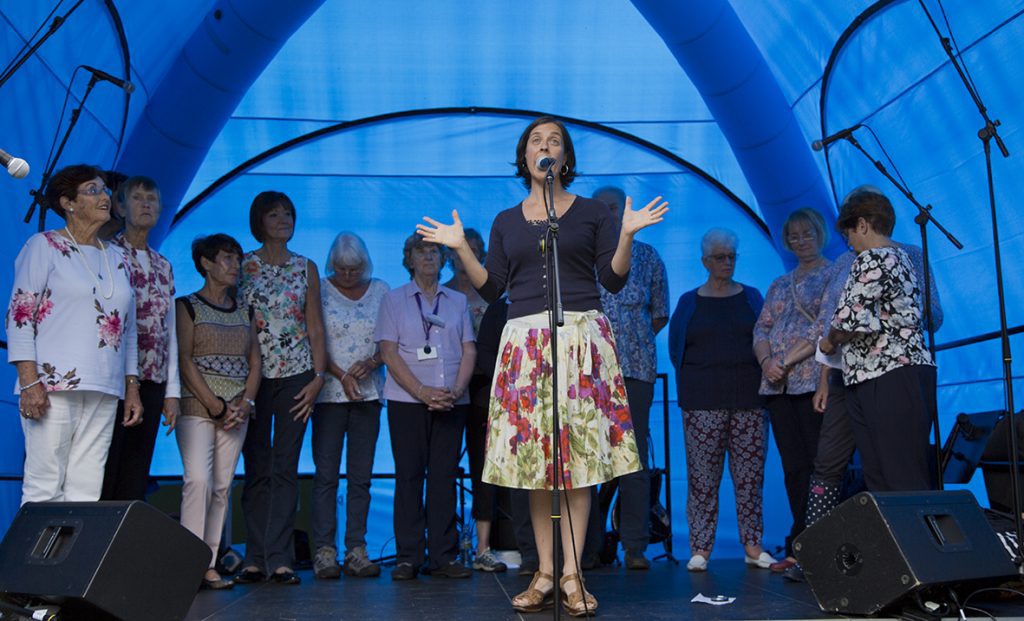 Mark Hawkins, Rowcroft Chief Executive said: "On behalf of all the staff and volunteers at Rowcroft Hospice I would like to say a huge thank you to all those who attended the Rowcroft Garden Party 
on Saturday
. It was fantastic to welcome you all to our beautiful grounds and the total raised will make a great difference to local families facing the hardest days imaginable. More than 70% of Rowcroft's funding comes from the local community so it was fantastic to be able to celebrate with you all, while raising vital funds to support local families."