Hundreds of people were blasted with powder paint on Paignton Beach today as they took part in Rowcroft's hugely popular multi-coloured 5k, The Colour Rush.
The event was Rowcroft's second Colour Rush event of the summer, its first was held in Teignmouth in May.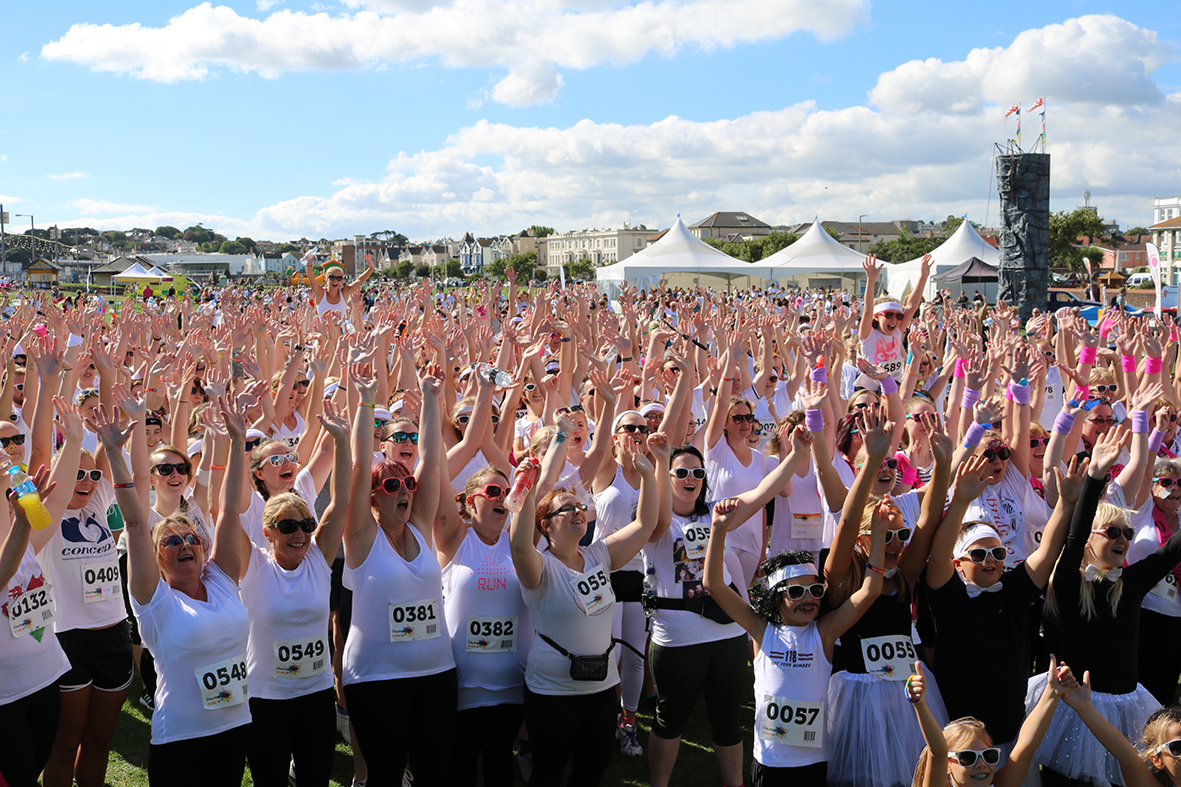 Combined, the two events have contributed a massive £112,734 to help people living with life-limiting illnesses in South Devon.
More than 700 people took part in this afternoon's event in Paignton, turning the beach into a sea of colour.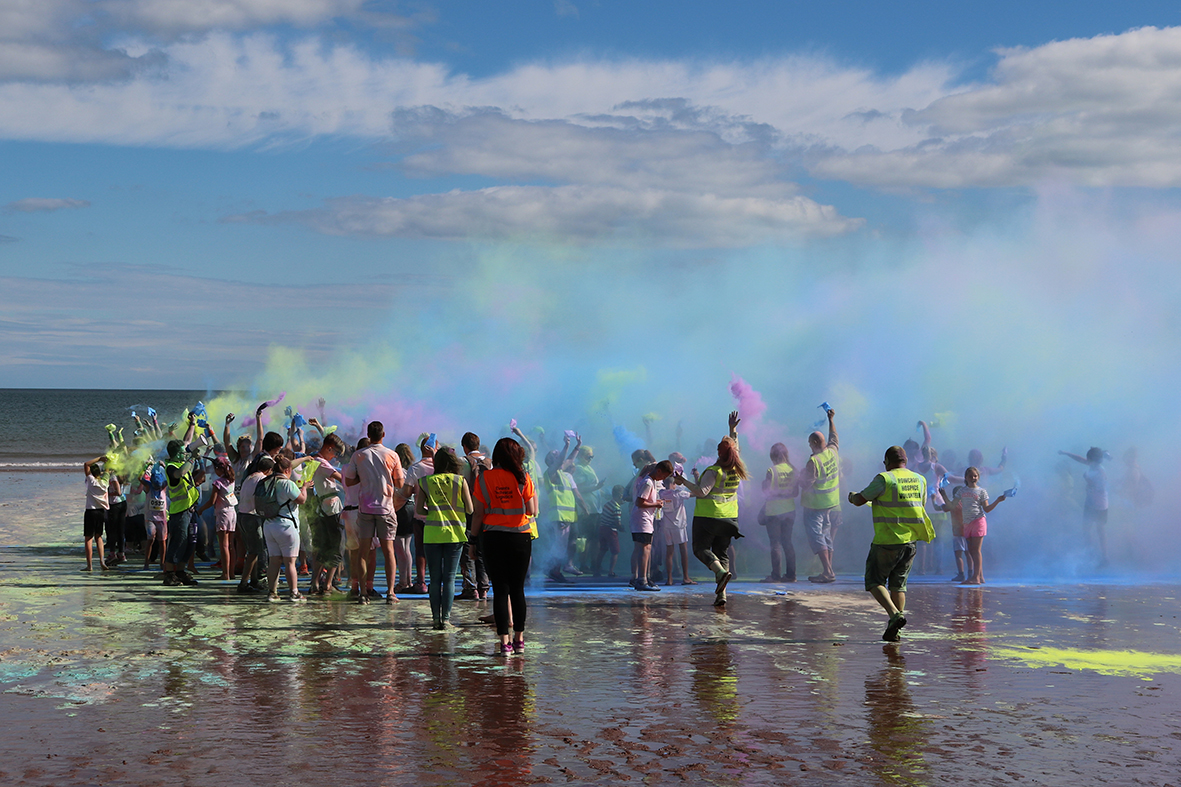 Sam Crowther from Paignton, who was the first person to cross the finish line of South Devon's brightest 5k, said: "I'm a sprinter so have taken part in The Colour Rush for the last few years – always improving my time! It's something really different to do and an event where the whole community can come together."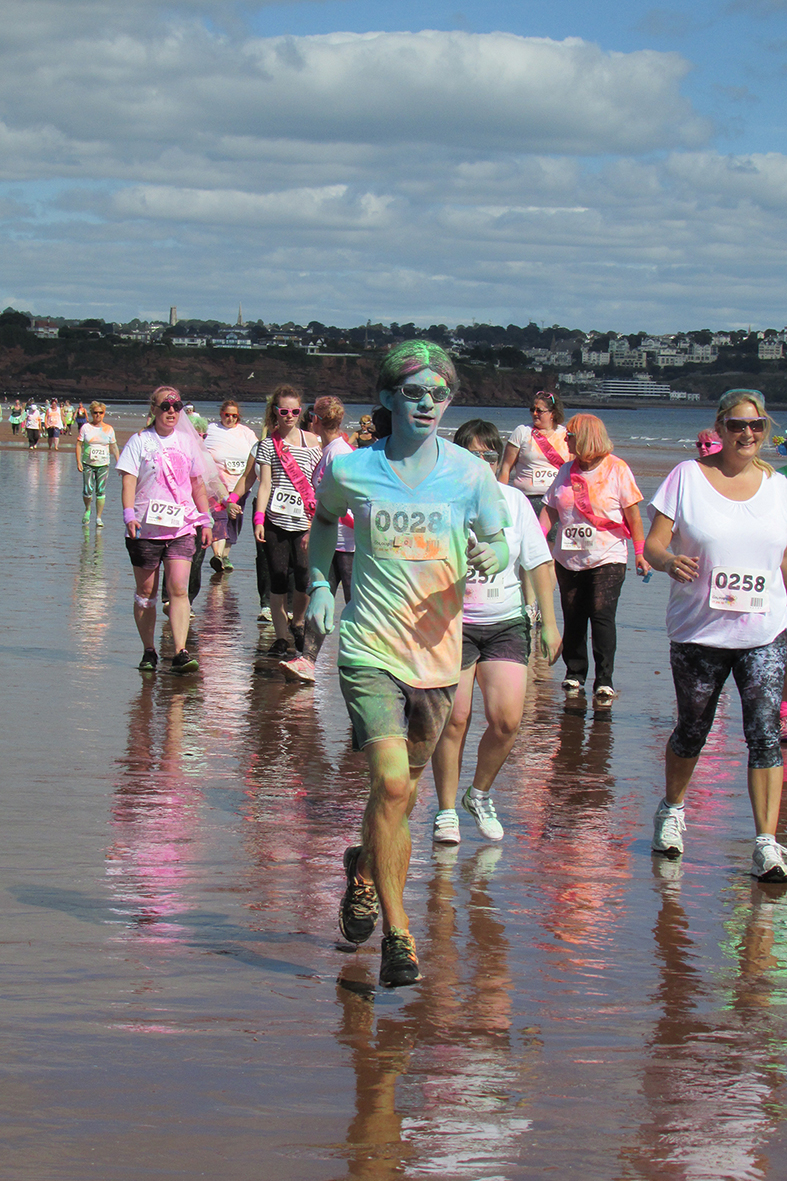 Christina Asplen, also from Paignton, said: "My son and husband are running in memory of my Grandad, he was a volunteer at Rowcroft and cared for there – it was a cause close to his heart."
Katie Parr from Torquay added: "Rowcroft looked after our Granny in 2014 and they were really great so we wanted to give something back. It was a very interesting experience – getting covered in paint, and lots of fun!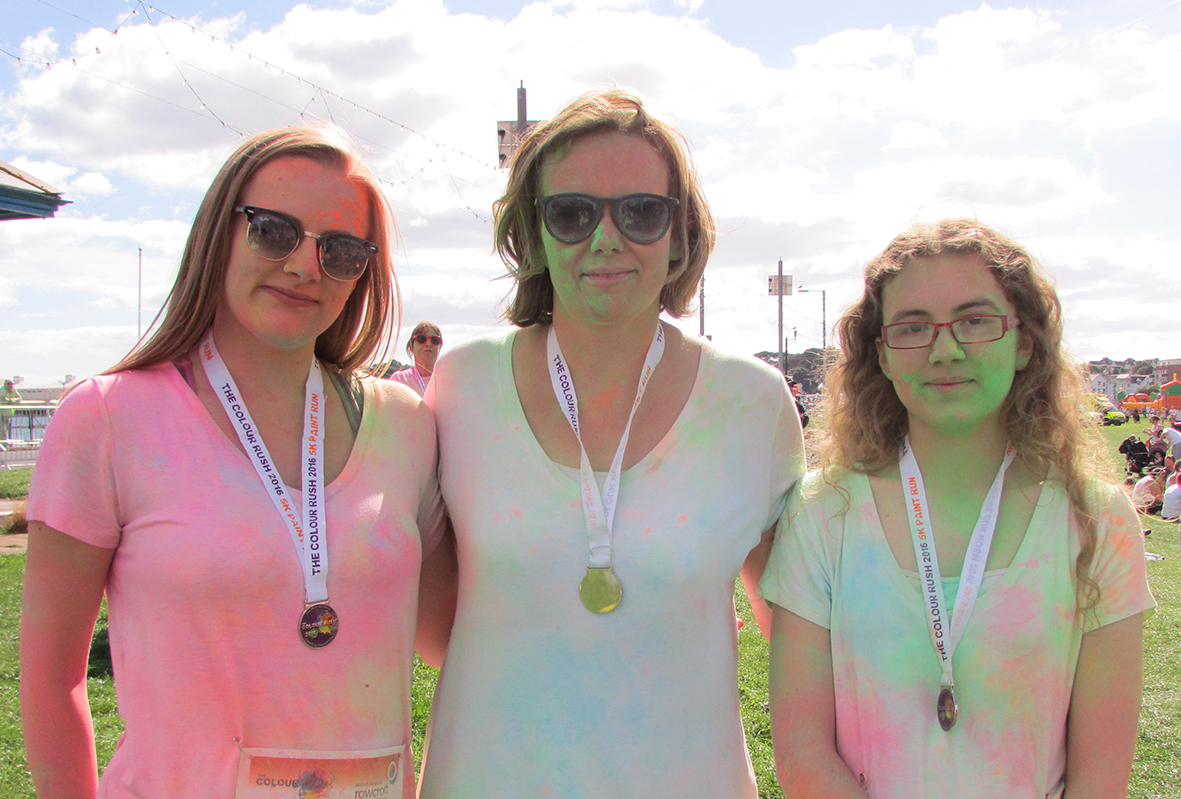 Daniel Robson, Events Manager at Rowcroft Hospice, said: "We've had an absolutely incredible day on Paignton Beach; it's been amazing to see so many people get to together to live life in full colour and support Rowcroft.
"We would like to say a huge thank you to all those who took part, all those who supported our runners by sponsoring them and our incredible event supporters and volunteers, without whom we wouldn't have been able to run the event.
"Our Colour Rush Paignton participants have pledged to raise £67,546, an incredible amount and we are so grateful to all of them!"
Rowcroft is especially grateful to those who have supported its Colour Rush and other events in 2016, as it announced earlier this year it was facing a funding shortfall.
Jon Hill, Acting Chief Executive of the hospice, explained: "More than 70% of Rowcroft's costs are funded through donations and gifts in Wills and our events contribute a huge amount to our fundraising total.
"Now more than ever we are so grateful to those who have raised sponsorship for us; together you have helped people living with life-limiting illnesses in South Devon to share precious time with family and friends, and helped support your local hospice as it faces a challenging time – thank you."
The next event in Rowcroft's fundraising calendar is Ride for Rowcroft, the hospice's first ever cycle challenge taking place on Saturday 1st October at Newton Abbot race course. A limited number of places are still available for the 24km challenge, to find out more visit www.rideforrowcroft.org.uk.