Santa has announced when he will be visiting in Torbay in the lead up to Christmas.
Torquay Ladies Circle and Round Table have been getting ready to help Santa take his yearly trip around Torquay and Paignton but have been stuck without a truck to help transport Santa (The reindeers need to save their energy for Christmas, the world is a big place!) They had previously used local charity Anode's truck but the charity sadly closed earlier this year.
Graham White of Just Gas Ltd has stepped in and Santa will be out and about visiting the following places…
PAIGNTON:
DATE: Tues 12th December 2017
Route: QED & Trelissick Area Paignton
Meeting Place: QED Community Centre
DATE: Wed 13th December 2017
Route: White Rock Area Paignton
Meeting Place: Cherry Brook Shops
DATE: Thurs 14th December 2017
Route: St Michael's Area Paignton
Meeting Place: Front Entrance Hayes Primary School
DATE: Fri 15th December 2017
Route: Roselands Area Paignton
Meeting Place: Time out Coffee Shop, Sturcombe Avenue
TORQUAY
DATE: Tues 19th December 2017
Route: Watcombe Area – Torquay
Meeting Place: Community Centre Medway Road
DATE: Wed 20th December 2017
Route: Ellacombe Area – Torquay
Meeting Place: Boots & Laces
DATE: Thurs 21st December 2017
Route: Hele Area – Torquay
Meeting Place: Windmill Centre
DATE: Fri 22nd December 2017
Route: The Willows Area – Torquay
Meeting Place: Prince of Orange Pub Car Park
Santa will be available to meet between 5.30pm and 6pm before beginning his journey around the area.
Santa's first stop will be a Livermead Cliff Hotel Christmas Fair on Sunday 26th November.
The Ladies Circle and Round Table will be collecting for Feed a child Torbay in assosciation with Humanity Torbay and The Haven in Paignton.
Angela Lafferty told us more about the collections:
"Torquay Ladies Circle and Round Table will be collecting for 2 local charity projects that will hopefully see people in need through the holiday season and beyond.
"In Paignton we will be collecting for The Haven – a charity that provides a safe and welcoming space for all homeless and vulnerable people; offering hot meals, a warm place to go, a listening ear and a great signposting support service as well as food, clothing, cooking and shower facilities, and food parcels.
"In Torquay we will be collecting for a new but very essential project which, although starting off small, hopes to expand across all of Torbay in the coming year – Feed A Child Torbay. Christmas school holidays are always a testing time for many families; a large number of children during school holidays go hungry each day without their free school meals – it's sad to think that in this day and age so many children in a developed country have empty tummies. This isn't due to any fault of their own, or their parents; it could be zero hour contracts or a run of bad luck. The impact on the children however is comprehensive – after nearly 3 weeks of no regular meals, teachers essentially have to pick up the pieces after such a long break; this hinders learning, damages self esteem, confidence, and takes emotional and physical tolls on the children. They need to know someone cares.
"We hope to encourage young people and older family members from the local community to get involved, in the hope that we can expand it across Torbay as time goes on and create a self reliant project. Torquay Ladies Circle and Round Table fundraise all year round – it's important to us to do as much as we possibly can for our community. It's not all hard work though; at the end of January we celebrate Burns Night – this year being held at The Imperial Hotel, Torquay. It's a great night out and certainly blows away the January blues! More fab charities benefit too – Rowcroft and Round Table Children's Wish are among them. Please contact torquayladiescircle@gmail.co.uk if you would like to join us/Round Table or come along to any of our events."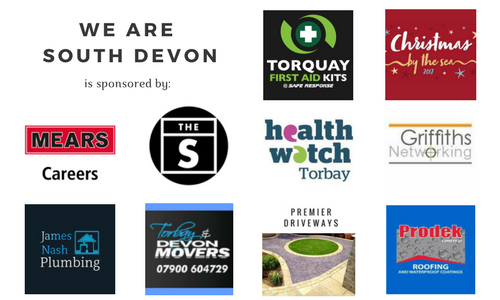 Return to our home page for more local news here.
You can join us on our social media pages, follow us on Facebook or Twitter and keep up to date with whats going on in South Devon.
Got a news story, blog or press release that you'd like to share or want to advertise with us? Contact us