THIS SEEMS TO HAVE BEEN RE SHARED PLEASE NOTE THE DATE PUBLISHED IS 2015
---
Ryan was found safe and well.
---
The search for missing Devon teenager, Ryan Ranson continues. Police have released CCTV images of him today, a week after he went missing. Officers are seeking the public's help in finding Ryan, who was seen on CCTV using his bank card at a cash point machine at London's Paddington train station, on Friday 23 January, shortly before 10.15am.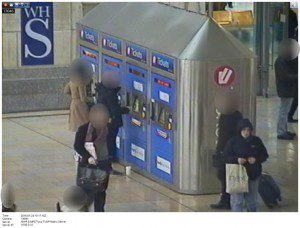 In the CCTV images, Ryan can be seen wearing a black coat with the hood up and he is holding a Next carrier bag. At the station he bought a ticket from London to Bath Spa. Police are making enquiries in Bath and London, as well as in Torbay and Blackpool after Ryan's bank card was used there last week before he travelled to Paddington. Ryan, 17, from Ivybridge, was last seen by his family at around 7am on Tuesday 20 January after he was dropped off for work at Devonport Dockyard in Plymouth. He was reported missing by his family later that day after his colleagues called them asking where he was. Ryan is described as white, of medium build, with short brown hair. When he was dropped off at work he was wearing a blue fleece, a black coat, jeans, trainers and he had a rucksack with him.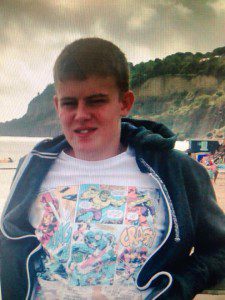 PC Rebecca Lockley, based in Ivybridge, said: "It's been a week now since Ryan went missing and his family are extremely concerned about him. His father made an emotional appeal for him to come home in a TV interview at the weekend. "This is the first time he has gone missing and his disappearance is completely out of character. "There have been no confirmed sightings of Ryan since last Friday in London. We don't know whether he is now in Bath, has returned to Devon or has gone somewhere else. "We are continuing to make enquiries to find him and would like to speak to anyone who sees Ryan or knows where he is." You can see Ryan's father's appeal here. Anyone with information about Ryan's whereabouts is asked to call police on 101 quoting reference 507 of 20 January.