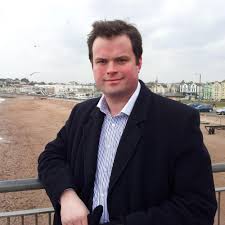 In 1929 the Hungarian author Frigyes Karinthy wrote a short story called 'Chains' suggesting the modern world was 'shrinking' due to the ever-increasing connectedness of human beings. The idea was that any two individuals could be connected through at most five acquaintances. This turned into the idea of 'six degrees of separation' where a chain of 'a friend of a friend' can be made to connect any two people in six steps.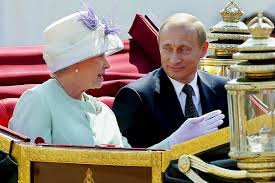 Let's try this out. Take our MP Kevin Foster. Kevin knows Prime Minister Theresa May. Theresa May knows the Queen. The Queen has met just about everyone famous during her 65 year reign – monarchs, presidents, movie stars, and it goes on and on. They, in turn, have met their own citizens.
Here's an example: the Queen to President Nixon to Elvis.
So, if you have met Kevin Foster you can, in a few steps, be connected with Elvis.
This theory of interconnectivity led into the game, 'Six Degrees of Kevin Bacon'. The idea was to link any actor to Kevin Bacon through no more than six connections if they have appeared in a movie or commercial together. It was created by three students in Pennsylvania, who came up with the concept while watching Footloose. Kevin Bacon explains it here:
Let's take this a bit further. Can we connect Kevin Foster to Kevin Bacon?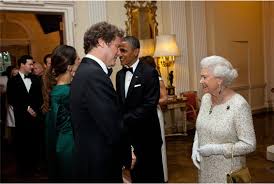 In 2000 Kevin Bacon was in Hollow Man along with Colin Firth. On May 25, 2011 Barack Obama and Elizabeth II greeted Colin Firth at a dinner in honour of the Queen at Winfield House in London – a poignant moment as Colin had received an 2010 Academy Award for his portrayal of the Queen's father, King George VI, in The King's Speech.
So: Kevin to Theresa to the Queen to Colin to Kevin… unless, of course, our MP has already met Kevin Bacon?
(We've asked, he hasn't… yet.)