A leading South West firm has teamed up with a visitor attraction on the English Riviera to equip divers there with state-of-the-art dry suits. Living Coasts in Torquay has joined forces with O'Three, the top wet suit and dry suit manufacturer based on Portland, in Dorset.
Torquay's coastal zoo and aquarium has a series of deep saltwater pools for penguins, seals and other species. The many large underwater viewing windows have to be cleaned and maintained on a regular basis. O'Three have provided two bespoke Ri2100 dry suits for animal keeper Libor Mach and water services technician Derek Youd.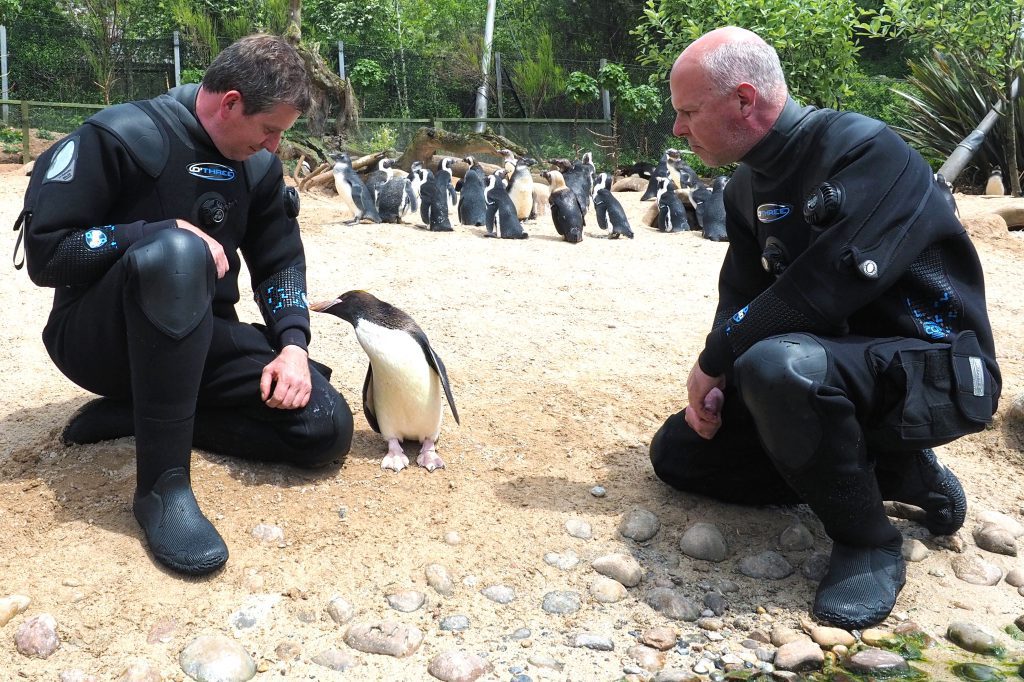 Derek said: "O'Three is one of only a handful of companies that still manufacture this type of suit in the UK. The company loves what we do here and offered us an incredible deal, which included a 3-year maintenance program at no extra cost."
What are the advantages of these suits? "These are more robust than ones we've used before and very comfortable. They're incredibly flexible and good to work in. The quality of stitching and seals is superb – they can withstand abuse from the playful inquisitiveness of penguins!"
Why do the divers at Torquay's coastal zoo need dry suits? "This may be the English Riviera, but we have to dive all year round for cleaning and maintenance and the water temperature in the tanks can be very low, we need to stay warm – these dry suits offer better diver protection. Also, dry suits mean we can get in and out of the water more efficiently, so we can get on with other jobs – and it's easier if we need to jump in for an emergency."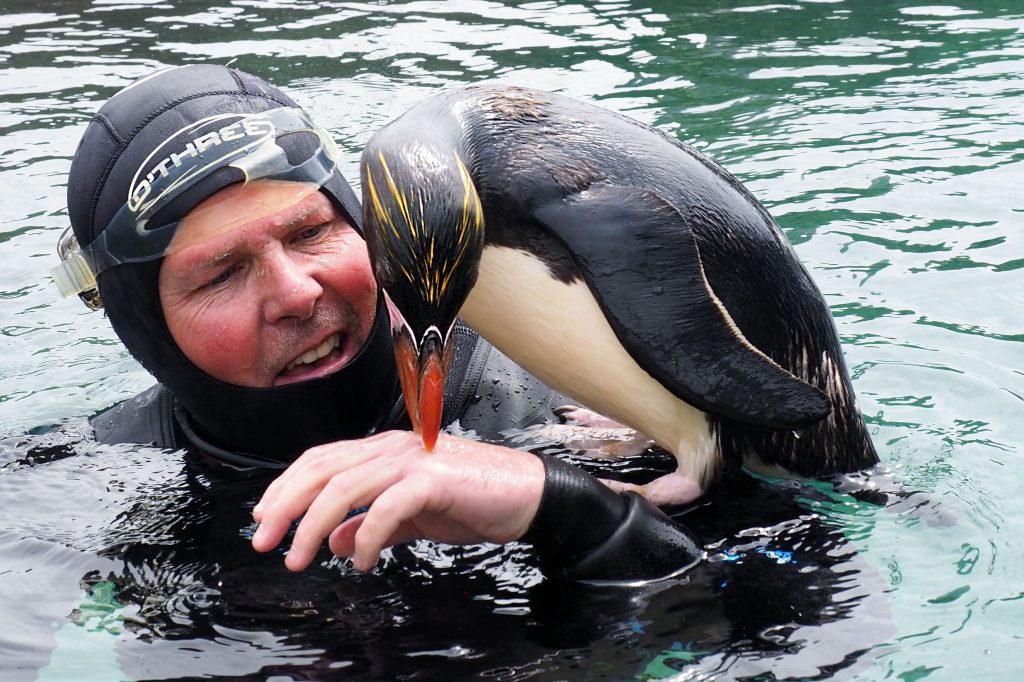 Kiesha Sumers of O'Three said. "Although the Ri 2-100 is a dry suit aimed at technical divers at the extreme of the sport, its key features make it an ideal suit for use at Living Coasts". For more information go to www.livingcoasts.org.uk or ring 01803 202470.