Latest Stoptober campaign urges the remaining 13.9% of people in the South West to break up with cigarettes
Latest PHE data shows that 623,172 people still smoke in the South West
Public Health England's quit smoking campaign, Stoptober returns on 1st October to help England's and the South West's remaining smokers "split up" with their bad relationship with smoking.
Adult smoking prevalence is available for all local authorities in the South West
Being smoke free is now the norm but despite smoking rates being lower than ever before, thousands still smoke across the South West. Stoptober is back to help encourage smokers to make a quit attempt and join those who have already quit this year.
Public Health England is encouraging all smokers to join in with the nation's biggest quit attempt beginning on October 1st by providing them with the support and information they need to "split up" with smoking this Stoptober.
Russ Moody, Health and Wellbeing Manager for PHE South West said:
"We know that Stoptober provides a good opportunity for people thinking about quitting to take the plunge and go for it. For anyone thinking of quitting, it's important to remember that it is much easier to quit with the right support and by doing it in Stoptober you can be confident that you are not doing it alone which we know is a factor for success.
There are a number of resources out there, specialist stop smoking services, free personal quit plans and a smokefree app that helps you to track your progress, see how much you are saving and get daily support. E-cigarettes are also a great way to fight cravings. By quitting you will feel healthier, save money and protect your family"
Catherine Evans, 49, from Plymouth, said: "I started smoking at 16 years old and although it started as the odd one here and there, it later became a habitual addiction. 11 months ago, I took the pledge to stop. With the help of the NHS Stop Smoking App, patches and an emulator, I was able to rid the habit entirely. Since quitting, I've noticed a significant improvement to my health and I'm also saving a lot of money! I can't believe I ever smoked in the first place."
Adult smoking prevalence data (Aged 18+)
2018
England- 14.4%
South West- 13.9%
Devon- 13.4%
Plymouth- 17.0%
Torbay- 16.0%
The campaign will target all smokers with new creative content highlighting the benefits of "breaking up", urging them to re-evaluate their bad relationship with smoking and "split up" this October.
Stoptober has supported over 1.9 million people on their quit journey to date – if a smoker can make it to 28 days smokefree, they are five times more likely to quit for good. Stoptober's free quitting support includes the Stoptober app, Facebook messenger bot, daily emails, a Personal Quit Plan and Stoptober online communities.
Research has shown that while many smokers want to quit, they face common barriers including procrastination and a fear of failure. Smokers can get expert face-to-face support from local stop smoking services, and those who do are three times as likely to quit successfully as those who try to quit using willpower alone[i]. Additionally, GPs and pharmacists can also give advice and tips to help smokers quit, including what stop smoking aids might be right for them. Support from family and friends is also an important factor in quitting smoking, and these networks are encouraged to support a smoker as they split up with smoking.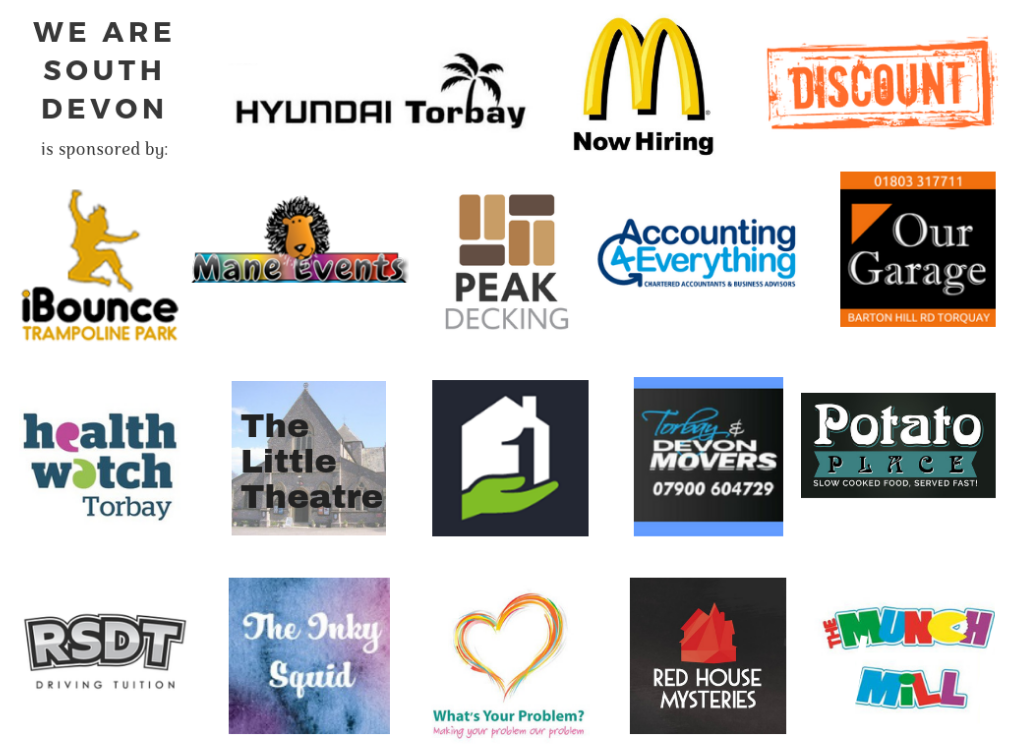 You can join us on our social media pages, follow us on Facebook or Twitter and keep up to date with whats going on in South Devon.
Got a news story, blog or press release that you'd like to share or want to advertise with us? Contact us