Today saw the second part of a 48 hour strike by Junior doctors  over the government proposals to change the terms of their contracts.
Doctors say the new contracts would see them working longer hours for less pay.
There have been 3 strikes in the past three months with another two further 48-hour strikes are also planned on April 8 and April 26.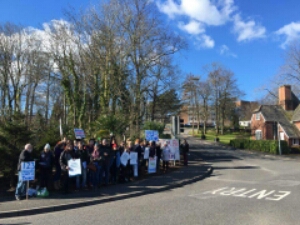 Whilst Junior doctors are still providing emergency care during the strike, more than 5,000 non-emergency operations and procedures across England were cancelled.
So what's the problem? Why are the 'junior' (A junior doctor is every doctor up to consultant level) so upset about the proposed contracts?
This sums it up nicely:
Up for Debate, Is this right? Should it be sorted out? #JuniorDoctorsStrike #juniordoctors #SundayBrunch #sundayblog pic.twitter.com/yn0b6jyJwe

— Vozo (@vozouk) February 28, 2016
Torquay's 'sandman' Geoffrey Ward was out on Torre Abbey Sands with a message: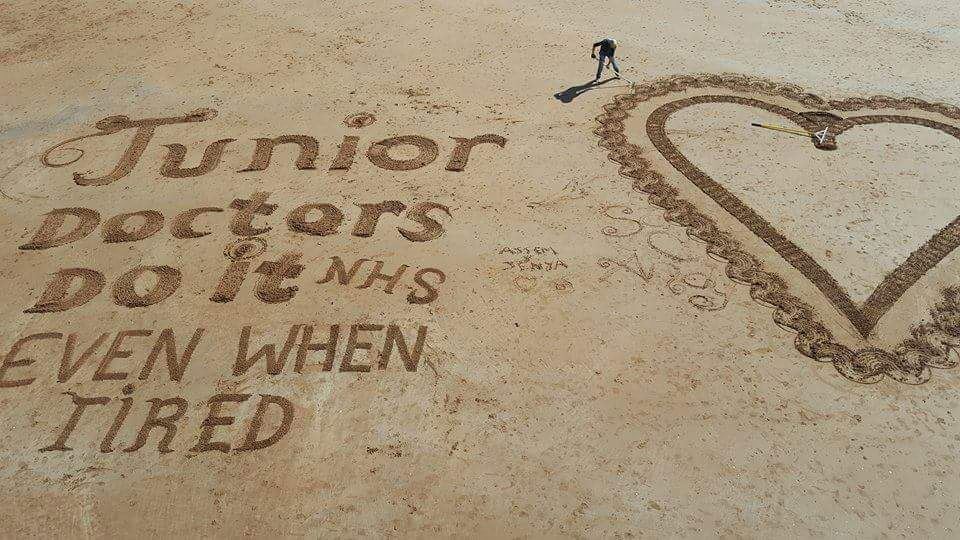 Do you support the strike?
Join us on Facebook and let us know www.facebook.com/wearesouthdevon