A combination of high tides and strong winds left the coastline battered last night.
We were at Torquay seafront last night from 9.15pm when waves started crashing over the wall and began to flood the road.
The road remained open until 9.30pm, with drivers braving the rising water until the road was closed: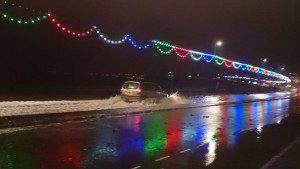 Most cars drove though with caution…

But a few did not seem too concerned…

Beach huts at Preston were moved and damaged as huge waves came over the wall: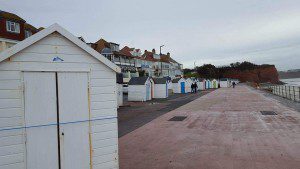 Huge waves swept over Torquay Harbour:

[fb_embed_post href="https://www.facebook.com/spottedtorquay/videos/vb.285306074936244/793794724087374/?type=2&theater/" width="550″/]
And over in Preston, one business was swept into the sea:
The clean up has began this morning.
To keep up to date with local news and info, join us on Facebook or for more news, return to our homepage.